Pivoting to a virtual health education classroom
On Friday afternoons just before 2:30, Patty Rizo fires up Zoom and gets ready to lead a one-hour virtual meeting with members of the Latino community.
Rizo is a promotora, or health educator, who has been volunteering with the American Heart Association for seven years.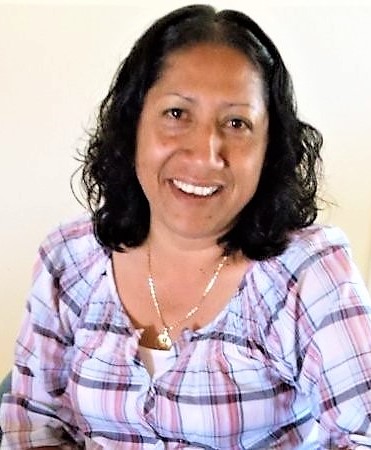 Before the coronavirus pandemic, she helped run the AHA's "Check. Change. Control." blood pressure and health program classes in Los Angeles County. When the classes were suspended due to the pandemic, Rizo started getting questions from her students about COVID-19 – they were hungry for information.
And so the videoconference meetings began. She leads discussions on a variety of topics related to COVID-19 and cardiovascular disease, joined occasionally by expert guests. One meeting focused on the differences between allergy symptoms and COVID-19 symptoms, and in another Rizo discussed coping with anxiety and stress during a crisis.
The meetings also are informal support sessions where participants share their worries and offer each other comfort and encouragement.
Rizo's mother coped with high blood pressure, high cholesterol and diabetes before her death five years ago, so Rizo understands other families' struggles and needs. She also knows the Latino community has high rates of chronic conditions like heart disease. That's why she has devoted the past 14 years to empowering Latinos to take charge of their health to live longer, healthier lives.
"The health field is my passion, and working with the community – with my people, with my neighbors – is something that I love to do because there is an opportunity to make change," she said. "Being a part of the community, I understand my people, and it's easier for me to accomplish my mission through these projects with the American Heart Association."
Rizo looks forward to the day when she can continue promoting health and wellness face-to-face, but in the meantime she's committed to providing support, resources and information through her virtual classroom.
---