Pediatric cardiologist has passion for saving babies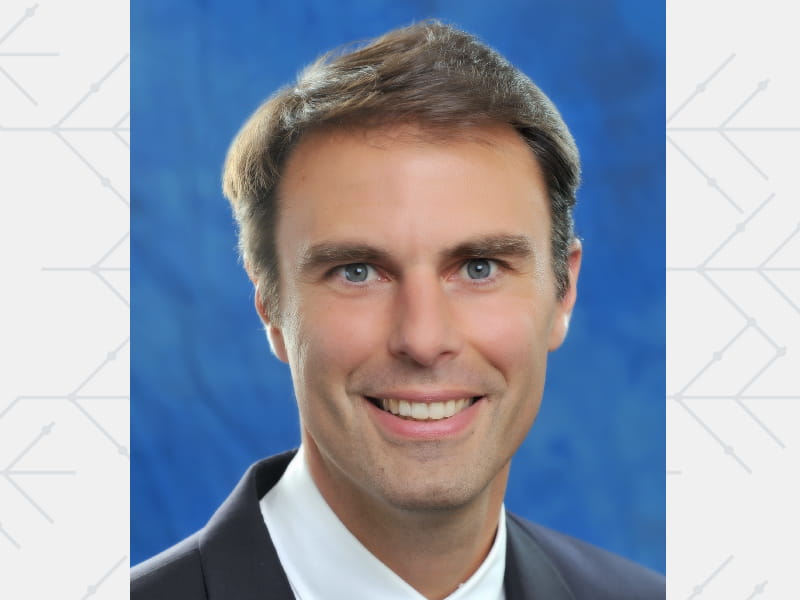 Dr. William Mahle was just five years into his career as a pediatric cardiologist when he heard a story that changed his life.
A pediatrician's baby had died after a missed diagnosis. Mahle didn't know the doctor or the baby, but he was especially shaken because the tragedy was avoidable.
"It was a completely reparable lesion," Mahle said. "With surgical repair, the child could be expected to live a normal and healthy life."
That incident further sparked his passion to save as many babies as possible through congenital heart screenings. Through his research, advocacy and other work, Mahle has done just that, helping make those exams routine at hospitals across the country.
Those efforts earned him a 2020 American Heart Association Award of Meritorious Achievement. He will be honored in Dallas on Oct. 27 during the AHA's national volunteer awards luncheon, which will be livestreamed.
"Each day we care for individual patients and their families is rewarding," he said.
Their energy and commitment in times of need help fuel Mahle's commitment. Mahle is the Marcus Professor of Pediatric Cardiology and division director of cardiology in the Department of Pediatrics at Emory University School of Medicine and Sibley Heart Center Cardiology in Atlanta. He's also co-chief of the Children's Healthcare of Atlanta Heart Center.
His passion also shines through in his nearly 20 years as an AHA volunteer.
First, he joined the Council on Cardiovascular Disease in the Young – now the Council on Lifelong Congenital Heart Disease and Heart Health in the Young (Young Hearts) – because the group needed an early-career representative.
The committee was seeing an increased demand for newborn congenital heart disease screening.
"We needed something more comprehensive about neonatal screenings," Mahle said. "So I volunteered to look into it."
That he did.
In 2006, he was lead author of a Young Hearts statement that supported creating a formal nationwide screening program to identify neonates with critical congenital heart disease.
In 2009, he led the writing group that published a statement summarizing evidence to support a screening program.
In the ensuing years, he spearheaded collaboration among public health experts, patients and families, and governmental agencies in the U.S. and other countries to develop a screening plan.
"I wanted to make sure we could marry the narrative of the families with the data," Mahle said. "Giving policymakers data with no story never works. These individual events could demonstrate a way to profoundly impact the congenital heart population. If you can influence national policy, your impact can be far more profound."
Before his pioneering efforts, many hospital and government officials balked at implementing the screening because they thought it would be too expensive and lead to unnecessary procedures.
"There were a lot of doubters," Mahle said.
The initial work to support newborn congenital heart disease screening was performed at Greater Baltimore Medical Center – ironic, he said, because it was only half a mile away from his childhood home in Towson, Maryland.
But Mahle helped break down the barriers.
Now newborns get a pulse oximetry screening as part of their routine evaluation. It's an easy, inexpensive test to determine the amount of oxygen in the bloodstream. A low percentage can be a sign of a congenital heart defect. Catching it early can reduce the chances of death or disability.
Today, all 50 states and Washington, D.C., have either enacted laws requiring the screening, promoted regulations or provided guidance. The AHA advocated strongly for these measures.
"The most satisfying thing is saving lives," Mahle said. "You could die as a 1-month-old child without screenings or live for 90 years. Every life is worth saving."
Besides exemplary leadership as chair and co-chair of Young Hearts, Mahle was co-founder and co-chair of the Early Career Mentoring Committee and a member of the National Research Committee.
"The AHA is a powerful organization in a good way, making it possible for big things to happen," Mahle said. "And this pulse oximetry screening is a classic example."
The COVID-19 pandemic has underscored the AHA's importance in cardiovascular and stroke health, he said.
"I do look forward to when this current social isolation ends, because AHA meetings serve as a place to bring together individuals in various disciplines of cardiology, to collaborate, have various discussions, gain intense exposure to research, get clinical advice and develop lifelong relationships with friends," Mahle said. "With advocacy, we combine the best science with strong volunteer involvement, and I'm grateful to AHA leadership for using their voices to advocate for kids."
And the AHA – and thousands of families – are grateful Mahle is a passionate advocate for congenital heart disease screenings.
---