New grants fund research on congenital heart defects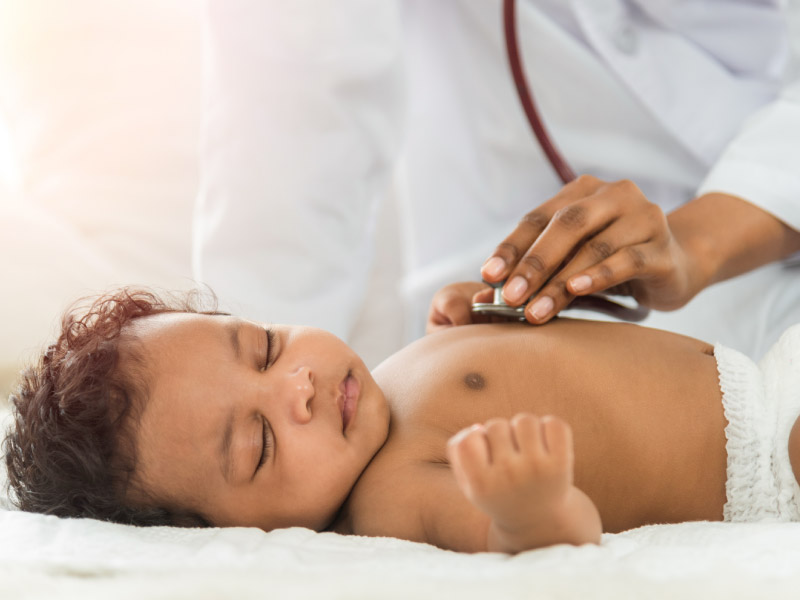 The American Heart Association and The Children's Heart Foundation are jointly funding eight new research projects to help health care professionals better understand, identify and treat congenital heart defects.
The grants, totaling $917,426, have been awarded to:
Barbara Gonzalez Teran at the J. David Gladstone Institutes in San Francisco, California
Benjamin Streeter at Emory University in Atlanta, Georgia
Dulguun Amgalan at the Stanford University School of Medicine in Stanford, California
Mingkun Wang at Cornell University in Ithaca, New York
Devin Laurence at the University of Oklahoma in Norman, Oklahoma
Sathiyanarayanan Manivannan at The Research Institute at Nationwide Children's Hospital in Columbus, Ohio
Alexis Leigh Krup at the University of California, San Francisco
Jennifer Klein at Children's National Medical Center and Children's Research Institute in Washington, D.C.
This is the eighth round of co-funding for the Congenital Heart Defects Research Awards program. The two organizations have pledged $14.3 million to fund CHD research over 10 years.
"By funding research directly related to advancing the prevention, diagnosis and treatment of congenital heart defects, we are investing critical resources for more children to survive into healthy adulthoods," said Dr. Mitch Elkind, president of the AHA and professor of neurology and epidemiology at Columbia University in New York City.
"Research is the foundation of the American Heart Association. Supporting innovative research saves and improves the lives of children, and that is of utmost importance to us."
Each year, nearly 40,000 infants in the U.S. are born with congenital heart defects – the No. 1 birth defect in the country. About 25% of babies with a heart defect require invasive treatment in their first year of life, and more than 800,000 American adults are living with a CHD.
"At The Children's Heart Foundation, funding the most promising CHD research is our sole mission," said Kevin Slawin, chairman of The Children's Heart Foundation's board of directors. "Through this collaboration and our ongoing commitment to this important work, we strive to make a lasting impact in the lives of CHD patients and their families."
Scientists conducting research to advance knowledge on preventing and treating congenital heart defects are encouraged to submit applications for the next round of funding.
Learn more about the Congenital Heart Defects Research Awards program, including deadlines for submitting proposals.
Read about congenital heart defects and find support for parents of children with a CHD or adults living with its impact.
---