Bank of America honored for improving health care in under-resourced communities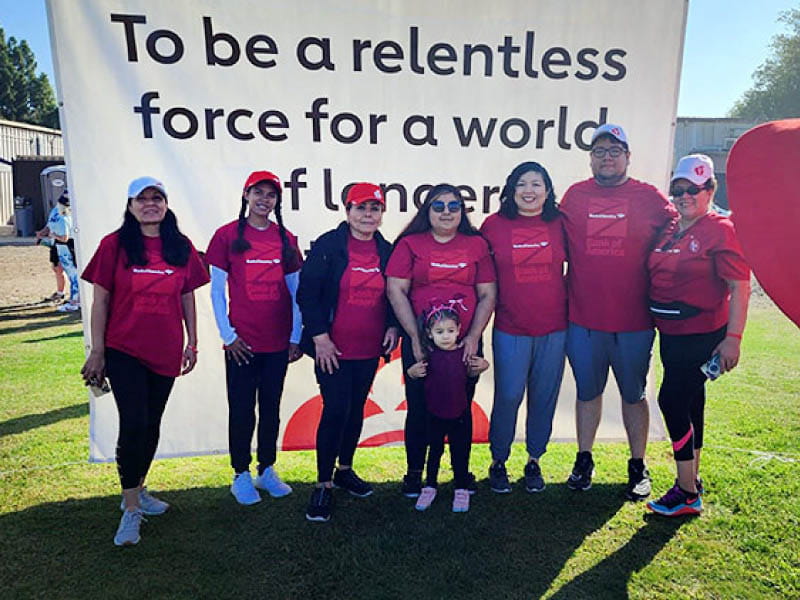 At Bank of America, investing in community health care starts at the top, with a roster of dedicated, caring executives.
Those executives include Chairman and CEO Brian Moynihan and Chief Audit Executive Christine Katziff, along with Bank of America Foundation President Ebony Thomas and Senior Vice President Kimelyn Harris. With colleagues, they were instrumental in Bank of America's $25 million initiative to increase access to health care services in communities that are under-resourced, including a $10 million commitment to the American Heart Association.
"People might not expect a financial services company like Bank of America to be involved with health initiatives," Katziff said. "But it's really at the heart of what we do. Healthier, more equitable communities are the ones that thrive and drive economic development, which makes them even stronger."
To recognize the company's efforts, the AHA will honor Bank of America with an Award of Meritorious Achievement, given annually to organizations or individuals for contributions of national significance. The award will be presented June 14 in the AHA's National Volunteer Awards virtual public ceremony from 6 to 8 p.m. Central.
The bank and its health partners, including the AHA, have joined forces in 11 cities to fight health inequalities that were exacerbated by the COVID-19 pandemic. The initiative increases access to quality health care and promotes policies that ensure fair opportunities and resources for all.
"The pandemic laid bare the depth of health inequities that exist today," said Thomas, who focuses on racial equality and economic opportunity as foundation president. "Our goal is to create a strong private partnership to create significant change in health outcomes.
"What makes this initiative so different is the flexible, hyperlocal approach that is designed for each community — because the needs of Charlotte, North Carolina, are going to look very different than the needs of Memphis, Tennessee, or Albuquerque, New Mexico."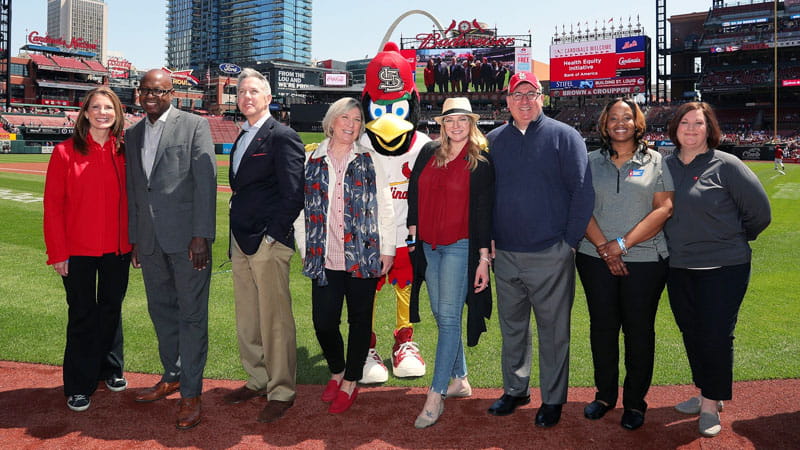 For some Bank of America team members, the drive to improve health equity is personal.
Thomas grew up in suburban Charlotte knowing the importance of emergency health care: Her dad was a paramedic. When she suffered a mild heart attack this year, she knew the warning signs well enough to seek immediate help.
As she continues to recover, Thomas thinks about the excellent health care she's received, compared with the less-than-optimal care her grandmother got while battling cancer in rural Virginia in the early 1990s.
"I get emotional thinking about my grandmother, living in a health care desert, without a strong support system and not knowing how to navigate the health care system," she said.
"In some ways, we've made a lot of progress in health care in the last two generations. But as I reflect back on my grandmother, I also have to acknowledge how the health care system continues to fail people living in a low socioeconomic status."
Katziff's mission to improve access to health care also has personal roots. When her seemingly healthy mother died from a heart attack in 2014, Katziff immediately went to work.
"I'm very analytical, so I said, 'OK. How could this have happened? And how can I help raise awareness so it doesn't happen to anyone else,'" said Katziff, who is also executive vice chair of the bank's Global Diversity and Inclusion Council.
She quickly began volunteering with the AHA in Charlotte and later became a member of the Go Red for Women National Leadership Council.
Today, she's thrilled that Bank of America partners with the AHA.
"The goal is to level the playing field when it comes to health equity," Katziff said. "Through this partnership with the AHA, we want to raise awareness and support in communities that might otherwise not get it. We want to change the way people live, to get them to take control and ultimately lead longer, healthier lives."
---