After open-heart surgery, AHA awardee made it his mission to raise heart disease awareness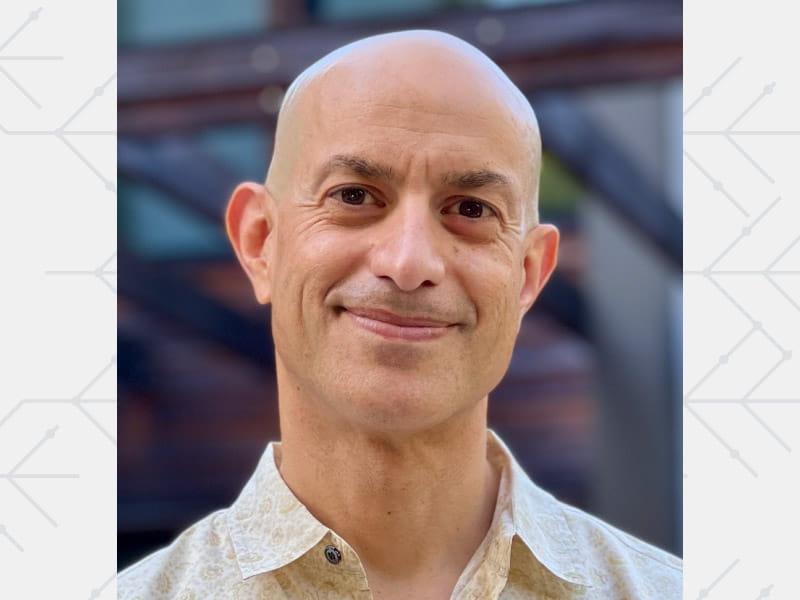 As the CEO of the nonprofit organization Kiva, which crowdsources loans to disadvantaged people in more than 70 countries, Chris Tsakalakis credits his more than decade-long involvement with the American Heart Association for landing his role there.
"Prior to the AHA, I didn't have a real sense of how philanthropy worked, or the immense satisfaction you get when you are involved in improving other people's lives," he said.
Volunteering for the AHA just made sense to Tsakalakis, who underwent open-heart surgery at 41 in 2009 to repair a previously undiagnosed condition. After the surgery, he spent two months recuperating, eventually tackling the hilly streets of San Francisco and throwing himself into cardiac rehab. About 15 months later, he completed his first marathon.
"It was more like a tortured walk than a triumphant run," he said, "but at that point, I felt like I had fully recovered."
So when Larry Baer, the CEO of the San Francisco Giants and chairman of the Bay Area's 2011 Heart Walk, asked him to get involved in the Heart Walk, Tsakalakis jumped at the opportunity.
"Heart disease is the No. 1 killer in the United States, and you don't have to go far to find someone who's been affected, either directly or indirectly through family or friends," he said.
He's been involved ever since, setting records as a top fundraiser nationally and in the Bay Area. In addition, he has introduced people in his network to the AHA, including many who are serving in volunteer leadership roles today.
In recognition of his contributions, Tsakalakis will receive the AHA 2022 Award of Meritorious Achievement during the organization's annual National Volunteer Awards virtual ceremony, streamed live for public viewing June 28.
Tsakalakis has served in a variety of volunteer positions with the AHA since his first Heart Walk in 2011, chairing the boards for the Greater Bay Area division, the Western States region and the Bay Area Heart Walk, where he continues to serve as a member.
During that time, he has raised nearly $900,000 for the AHA and connected the organization with influential fellow professionals, who significantly amplified his efforts.
In addition, as the executive volunteer champion of the AHA's National Retail Council, Tsakalakis connected the AHA with his colleagues at major retailers through a campaign called Life is Why, through which shoppers can make a small spur-of-the-moment donation to the AHA while checking out.
Such donations fund "research and advocacy, while educating the public about heart health and living a healthy life," Tsakalakis said, noting he appreciates the AHA's focus on overall health, working to raise awareness of not just heart disease but also contributing risk factors such as Type 2 diabetes, obesity, diet, smoking and exercise.
Indeed, fitness has been at the forefront of Tsakalakis' mind since his open-heart surgery; the busy CEO, husband and father of two teenage sons regularly lifts weights, practices yoga and swims.
"The research that the American Heart Association funds has created lifesaving treatments and diagnostics that help people not only survive heart disease but thrive afterwards," Tsakalakis said. "If we can get to the core of these issues, we can greatly improve overall health in the United States."
---