American Heart Association
Milwaukee
Help us ensure everyone in Milwaukee has the opportunity to live longer, healthier lives.
No one should have to choose between seeking medical care or paying rent. Or worry about having a safe place for their children to play and whether or not they can put a healthy meal on the table. So many Milwaukeeans, experience similar barriers to their health, which have only been further exasperated by COVID-19. These health disparities often lead to increased risk for heart disease, stroke, diabetes and obesity, as well as cause chronic stress and poor mental health.

They have also led to huge gaps in life expectancy across Milwaukee. Those living in the 53206-zip code, live 12 years less than residents living just 4 miles away in 53217. The American Heart Association does not want any family to have to make these impossible decisions. We are committed to making progress towards greater health equity for all Milwaukeeans: by funding lifesaving research, patient quality care programs, and public policy efforts.

All of this work is rooted in our mission statement: to be a relentless force, for a world of longer, healthier lives. How can YOU help us build a healthier community? You can volunteer your time on one of our committees, you can donate to our local efforts, or you can join us as a corporate sponsor. Please fill out the form, below, to receive more info about how you can get involved.
"Nearly 47% of Milwaukee residents have limited access to healthy food."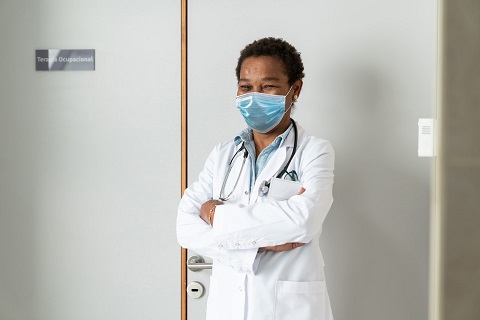 Doctor It's Been Too Long
Many people have been staying home during the COVID-19 pandemic, but it's time to get to your doctor. Recommit to your health. If you've missed an appointment, make one today!
Local Sponsor: Ascension Wisconsin
Take Damar Hamlin's #3forHeart™ CPR Challenge ❤️
Join Damar in taking 3 simple steps to support CPR education and training, research and other lifesaving programs. You can help save lives today.
Healthy For Good
Healthy for Good is a revolutionary healthy living movement, to inspire you to create lasting change in your health and your life, one small step at a time. The approach is simple: eat smart, move more, be well.
Show Us You Have Milwaukee at Heart
We'll never stop showing up for the lives of the hearts you love. Show us your heart, by donating to our lifesaving mission.
Local Events
Join us in building a healthier Milwaukee, by attending, sponsoring or volunteering at a local event!

Water refilling stations for healthier Milwaukee students
Water fountains are one of the germiest places in schools, and amid the COVID-19 pandemic, the CDC is encouraging staff and students to bring their own water bottles to school. And, all children, no matter where they live, should have access to safe drinking water in school. That's why we're working to get state funding for water bottle refilling stations in schools. Drinking water can positively impact children's cognitive performance and physical health, and making these changes in schools, leads to an increase in water consumption among students.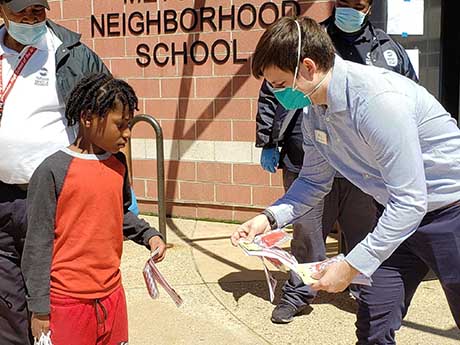 Play it forward
For many students who live in Milwaukee, it's not safe to play outside and be active in their neighborhood. With concerns about crime and reckless driving, poorly lit streets and limited green spaces or equipment, many Milwaukee residents face poor health because they don't have the space or tools necessary to exercise.
Only 58% of Milwaukee County youth receive the recommended levels of physical activity. The COVID-19 pandemic, has only further exacerbated this, closing many parks and playgrounds and forcing students to isolate at home without the benefit of recess or physical education.
In May 2020, the American Heart Association helped distribute 1,000 jump ropes to Milwaukee Public School students at various meal distribution sites. The jump ropes were donated by eight different corporate sponsors and will help ensure that students get their recommended 60 minutes of physical activity, each day.
Physical activity is important for lowering a child's risk for heart disease and other health problems and can improve their sleep, mental health and overall well-being. Active kids are also more likely to have better brain function and academic performance.
Controlling blood pressure in Milwaukee
There are enough adults in the City of Milwaukee with uncontrolled blood pressure to fill Fiserv Forum 10 times and yet nationally, only about 1 in 10 clinical blood pressure readings is done accurately. We are working to change that locally, by supporting health care organizations' efforts to improve patient and provider education.
Our Target: BP Program provides free resources to hospitals, Federally Qualified Health Centers and community clinics. Maria Perez Garcia is an RN at the Walker's Point Community Clinic, a Gold award level recipient in Target: BP, and she says: "At the end of the day, helping our patients achieve good blood pressure control means that we are saving lives. Being able to sustain these results over the last several years, means that we are providing the care our patients deserve."
CPR & First Aid Training
Emergencies leave us feeling helpless, but they don't have to. Take two minutes to learn Hands-Only CPR™ now. 70 percent of out-of-hospital cardiac arrests happen in homes. When a person has a cardiac arrest, immediate CPR can double or triple their chance of survival. Prepare to save a life, find a CPR course near you today.
Advocating against tobacco use
In recent years, the number of students who use e-cigarettes and other vaping devices, has skyrocketed among Wisconsin youth. 1 in 5 high school students report using e-cigarettes and vaping devices, and many students, continue to use traditional cigarettes and smokeless tobacco products. Studies have shown that nicotine can harm brain development and have adverse impacts on learning, memory, and attention. Nicotine exposure can also cause addiction and increase a student's risk for tobacco-related diseases and premature death.

We are currently advocating to pass a statewide Tobacco 21 bill, which would bring Wisconsin's minimum tobacco sales age, in line with the federal sales age. The bill will enable local law enforcement to implement the recent federal law change, which took place in December 2019.

Advocacy leads to funding for increased nutrition security
40% of Milwaukee residents surveyed in 2016 by the Health Department said that "access to affordable and healthy food" is the biggest barrier impacting their health. Grocery stores are absent from many neighborhoods, and transportation barriers make purchasing perishable food, very difficult.

At the American Heart Association, we have been working hard, to ensure that everyone in Milwaukee has access to fresh and affordable food in our community.

With the AHA providing crucial advocacy support along with other community organizations, the City of Milwaukee allotted $400,000 to the Fresh Food Access Fund. In January 2020 that money became available to businesses and nonprofits seeking to increase access to, and education around fresh, healthy food in under-resourced communities.
Contact Us
1555 N. RiverCenter Drive, Suite 211
Milwaukee, Wisconsin 53212
Phone:414-271-9999
For General Inquiries please contact [email protected]
For more information on how to volunteer, please contact [email protected].