Mission: Lifeline Stroke Post-Acute Care Initiative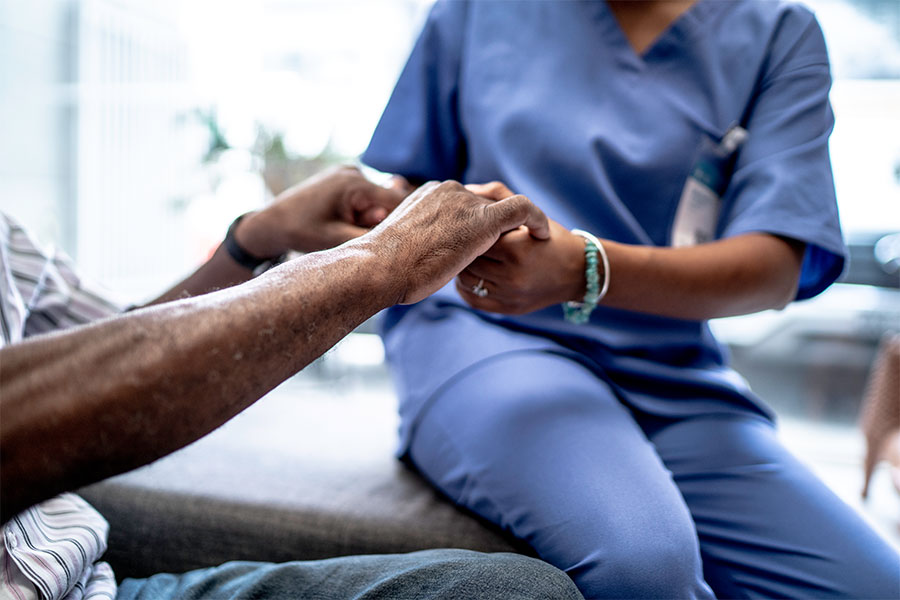 Creating confidences in the quality-of-care that stroke patients receive during rehabilitation and recovery
This initiative stems from program standards that were developed by an interdisciplinary committee of post-acute stroke experts, including physicians, nurses, rehabilitation specialists and other ancillary providers. The initiative provides a pathway to enhance guideline-based post-acute care for stroke ultimately improving and prolonging patients' lives.
Implementation of the Post-Acute Stroke Program Standards provide confidence that a facility's post-acute stroke rehabilitation program is based on standards aligned with AHA science and vetted by stroke rehabilitation experts.
As the American Heart Association (AHA) continues to grow in the post-acute care (PAC) setting, standardized treatment guidelines can help facilities continue their efforts to provide consistent, high-quality care.
Evidence-based rehabilitation and secondary prevention interventions improve post-stroke functional recovery and reduce secondary complications. However, stroke rehabilitation expertise, processes of care, and educational resources vary among sites where PAC is delivered. The American Heart Association (AHA) developed quality standards based on the AHA 2016 Guidelines for Adult Stroke Rehabilitation and Recovery to address these gaps.
Patients Come First
Why is it important for patients to come first? Better communication because of tailored care to the patient, which leads to improved quality of outcomes.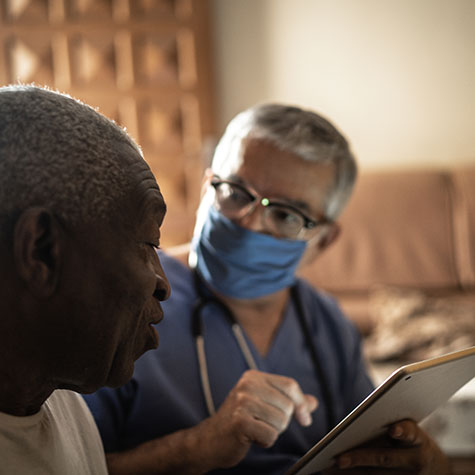 How it Benefits Patients & Caregivers
Knowledge that the post-acute stroke rehabilitation facility is committed to providing services that are supported by American Heart Association science
Assurance that the post-acute care facility is collaborating with the American Heart Association on standardizing their stroke rehabilitation program, in alignment with expert guidance and evidence-based research
Confidence their post-acute stroke care team will coordinate and deliver evidence-based treatment across the continuum of care
How it Benefits Participating Facilities
Receive a participation stipend
Site-specific quality improvement support and processes improvement ideas surrounding quality standards for stroke recovery, rehabilitation, and secondary prevention.
Opportunity to be part of a learning collaborative, working with experts in stroke rehabilitation to build tools and share/create best practices to be disseminated nationally.
Opportunity to learn from similar facilities applying best practice.
Collaboration between your facility and local system of care facilities, e.g., Referring hospitals, local outpatient providers, etc.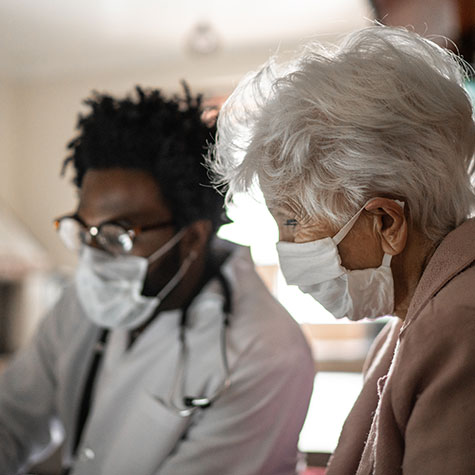 Congratulations to the following participating sites
Community Memorial Hospital, Sumner, IA
West Ridge Care Center, Cedar Rapids, IA
Sanford Sheldon Medical Center, Sheldon, IA
Kahl Home, Davenport, IA
Cedar Ridge Village, West Des Moines, IA
Prairie Vista Village, Altoona, IA
Kennybrook Village, Grimes, IA
Finley Health Foundation, Dubuque, IA
Myrtue Medical Center, Harlan, IA
Lone Tree Health Care Center, Inc., Lone Tree, IA
Genesis Medical Center, DeWitt, DeWitt, IA
Good Samaritan Society - Le Mars, Le Mars, IA
NewAldaya Lifescapes, Cedar Falls, IA
Van Buren County Hospital, Keosauqua, IA
UnityPoint Health - Jones Regional Medical Center, Anamosa, IA
Audubon County Memorial Hospital, Audubon, IA
Encompass Health Rehabilitation Hospital, Coralville, IA
Jackson County Regional Health Center, Maquoketa
UnityPoint Health - St. Luke's, Sioux City, IA
Mary Greeley Medical Center, Ames, IA
Midlands Living Center LLC, Council Bluffs, IA
On With Life, Inc, Ankeny, IA
Hearthstone, A Ministry of WesleyLife, LLC, Pella, IA
Guttenberg Municipal Hospital, Guttenberg, IA
Copper Ridge Health and Rehab Center, LLC, Butte, MT
Glendive Medical Center, Glendive, MT
Sidney Health Center, Sidney, MT
Logan Health, Kalispell, MT
Roundup Memorial Healthcare, Roundup, MT
Bitterroot Health- Daly Hospital, Hamilton, MT
Stillwater Billings Clinic, Columbus, MT
Logan Health Brendan House, Kalispell, MT
Park Place Transitional Care and Rehabilitation, Great Falls, MT
Bryan Medical Center, Lincoln, NE
CHI Health Good Samaritan, Kearney, NE
CHI Health Immanuel, Omaha, NE
Crete Area Medical Center, Crete, NE
Jefferson Community Health & Life, Fairbury, NE
Tri Valley Health System, Cambridge Memorial Hospital, Inc, Cambridge, NE
Methodist Fremont Health - Dunklau Gardens, Fremont, NE
Madonna Rehabilitation Hospital, Lincoln, NE
Douglas County Health Center, Omaha, NE
Immanuel Newport House, Omaha, NE
Nye Legacy Health and Rehabilitation, Fremont, NE
Good Samaritan Society: St. Vincent's, Bismarck, ND
PAM Rehabilitation Hospital of Fargo, Fargo, ND
Sanford Medical Center Hillsboro, Hillsboro, ND