American Heart Association
Cleveland
Help us ensure everyone in Cleveland has the opportunity to live longer, healthier lives.
Healthy for Good
Living healthy and free of disease makes a critical difference in quality of life. That's why we're working to raise awareness about the vital effect lifestyle has on health and helping communities form healthy habits.
Be Safe. Be Well. Cleveland
No matter the season, ensuring you and your family are safe and healthy is essential. When you know you have the resources and information to help create safe and healthy environments, you have more time to focus your attention on making memories and having fun.
Get Involved With Your Community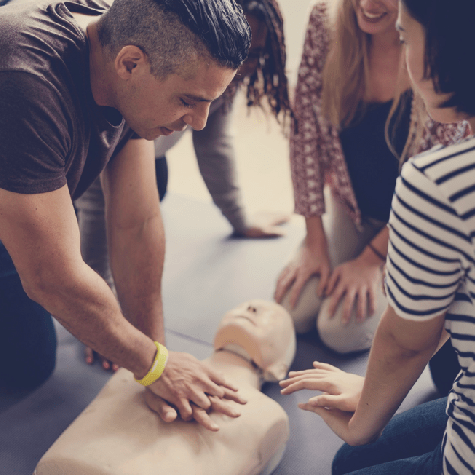 CPR &First Aid Training
Emergencies leave us feeling helpless, but they don't have to. Take two minutes to learn Hands-Only CPR™ now. 70 percent of out-of-hospital cardiac arrests happen in homes. When a person has a cardiac arrest, immediate CPR can double or triple their chance of survival. Prepare to save a life, find a CPR course near you today.

Focus On Quality
When medical professionals apply the most up-to-date evidence-based treatment guidelines, patient outcomes improve. That's the simple truth behind the drive for continuous quality improvement. Our comprehensive suite of programs can help you advance farther and faster in the quest for ever-better care.
Changing Policy
Policy has the power to protect our health, improve communities and drive lasting change. The American Heart Association empowers citizens to take informed action on local and state policies because we can all benefit from things like smoke free laws and complete streets. Thanks to our advocacy efforts, all high school students in Kansas and Missouri will learn CPR before graduation, and several communities in the area have raised the age to purchase tobacco products to 21.
Cleveland
1375 E. 9th Street, Ste. 600
Cleveland, OH 44114
Phone: (216) 791-7500