American Heart Association
Cleveland
Help us ensure everyone in Cleveland has the opportunity to live longer, healthier lives.
Doctor, It's Been Too Long
This important message is brought to you by Cleveland Clinic.
The pandemic has significantly impacted our risk for heart disease and stroke. Over the past two years, many of us have adopted unhealthy behaviors like skipping exercise, eating unhealthy foods, and increased alcohol and tobacco use, which can increase our risk for heart disease and stroke.
In addition, many Americans haven't been back to their doctor since the pandemic started. If you're overdue for an annual/regular check-up with your doctor or specialist, you may be getting off track on important wellness checks and prescription adjustments and renewals.
Now is the time to get back on track by making an appointment to see your doctor today.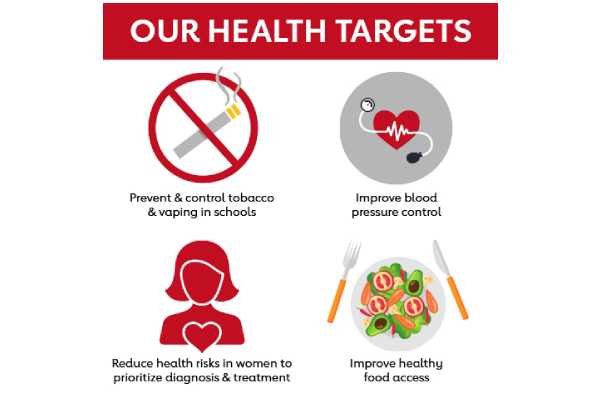 Driving Community Impact in Greater Cleveland
As champions for health equity, by 2024, the American Heart Association will advance cardiovascular health for all, including identifying and removing barriers to health care access and quality. We are impacting 2.2 million lives in Ashtabula, Cuyahoga, Geauga, Lake, Lorain, and Medina Counties.
American Heart Association Announces STEM Goes Red for Girls Scholarship Recipients
The American Heart Association is proud to announce the 2022 Lorraine Dodero STEM Goes Red for Girls Scholarship recipients. The American Heart Association's Go Red for Women movement and Lorraine Dodero of the Sam J. Frankino Foundation developed the Cleveland STEM Goes Red for Girls Scholarship in 2019 with the goal of bridging the gap between student interests in pursuing a career in a STEM field (Science, Technology, Engineering and Math) and achieving their goals.
The Lorraine Dodero STEM Goes Red for Girls Scholarship awarded five (5) scholarships of $5,000 each. Scholarship awards were distributed to an accredited college, university, or trade institution.
The 2022 scholarships were awarded to the following students.
Alana Johnson, 11th Grade, Cleveland School of Science and Medicine
Caroline Favetti, 10th Grade, St. Joseph Academy
Charlotte Bennett, 12th Grade, Chardon High School*
Ogechi Murako, 12th Grade, Cleveland School of Science and Medicine*
Rilyn Manne, 10th Grade, Cleveland Heights High School
*Students have graduated from high school and are currently enrolled in an eligible institution.
The American Heart Association is currently accepting applications for the 2023 Lorraine Dodero STEM Goes Red for Girls Scholarship. For more information on the STEM Scholarship Fund, please email us at [email protected].
Go Red for Women
We are pleased to present our annual Go Red for Women photo, showcasing community leaders' support of our movement. This image was unveiled in Crain's Cleveland Business in February 2022 during Heart Month!
It's Up to You
Every vaccination brings us closer to a future free of COVID-19. Based on the best science, vaccines are safe, effective and protect you, your loved ones and community.
Local Sponsor: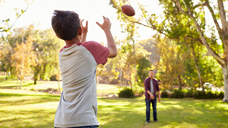 Healthy for Good
Living healthy and free of disease makes a critical difference in quality of life. That's why we're working to raise awareness about the vital effect lifestyle has on health and helping communities form healthy habits.
Be Safe. Be Well. Cleveland
No matter the season, ensuring you and your family are safe and healthy is essential. When you know you have the resources and information to help create safe and healthy environments, you have more time to focus your attention on making memories and having fun.
Fight the No. 1 Cause of Cardiovascular Disease
One way your gift helps save lives is through healthy eating programs, since poor nutrition is a leading cause of cardiovascular disease.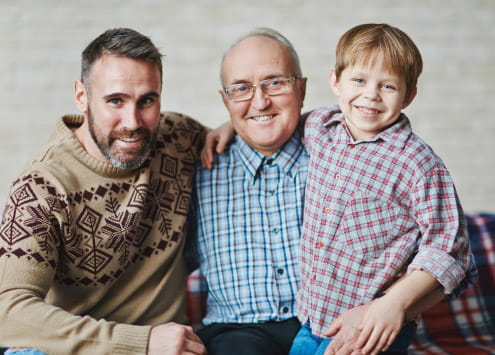 Local Events
Join the fight to end heart disease and stroke by attending a Cleveland event!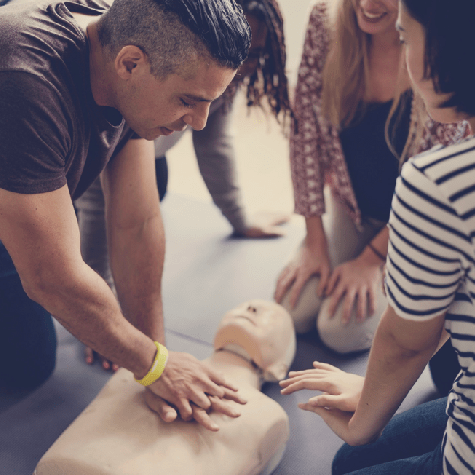 CPR & First Aid Training
Emergencies leave us feeling helpless, but they don't have to. Take two minutes to learn Hands-Only CPR™ now. 70 percent of out-of-hospital cardiac arrests happen in homes. When a person has a cardiac arrest, immediate CPR can double or triple their chance of survival. Prepare to save a life, find a CPR course near you today.
Shave and a BP Reading, Two Bits!
In Cleveland, a nontraditional yet effective approach is underway: taking on high blood pressure in barbershops.
Blood pressure readings and information about the condition are now available at six barbershops that serve mostly African American clients.
The effort is part of the Barbers, Beauties and Blood Pressure program supported by the American Heart Association and Cleveland State University's Partnership for Urban Health program.
Initiative improves kids' drink options when eating out
For many Cleveland kids, it's a struggle to find healthy food and drink options. Fast food, processed snacks and sugary drinks — with the potential to increase risks for obesity, diabetes and other major health problems — are seemingly everywhere. Restaurant kids' meals, which often include sugary drinks, are rarely any better. All told, the average Cleveland kid consumes enough sugar to fill a 30-gallon bathtub!
The American Heart Association is trying to change this picture. The organization brought nearly 40 organizations in to support the policy and worked to identify champions among City Council members. The group also found common ground with restaurant and beverage industry representatives.
Cleveland
1375 E. 9th Street, Ste. 600
Cleveland, OH 44114
Phone: (216) 791-7500