American Heart Association
Illinois
Help us ensure everyone in Illinois has the opportunity to live longer, healthier lives.
Healthy for Good
Living healthy and free of disease makes a critical difference in quality of life. That's why we're working to raise awareness about the vital effect lifestyle has on health and helping communities form healthy habits.
Show You Have Illinois at Heart
You can make a difference by lending your support to help improve the long-term health of Illinois.
Show Your Support
Local Events
Join the fight to end heart disease and stroke by attending an Illinois event!
Rockford Go Red for Women Digital Event, Date: Wednesday, February 17, 2021 - 12:00 AM
CPR & First Aid Training
Emergencies leave us feeling helpless, but they don't have to. Take two minutes to learn Hands-Only CPR™ now. 70 percent of out-of-hospital cardiac arrests happen in homes. When a person has a cardiac arrest, immediate CPR can double or triple their chance of survival. Prepare to save a life, find a CPR course near you today.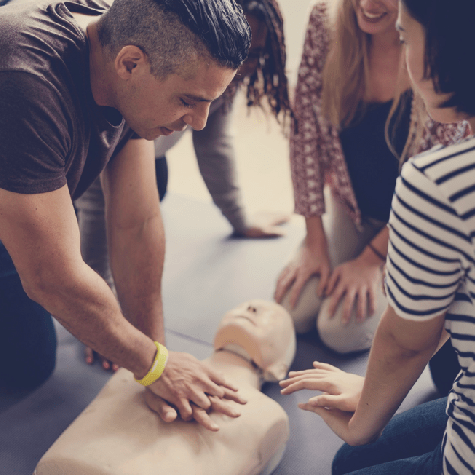 Focus on Quality
When medical professionals apply the most up-to-date evidence-based treatment guidelines, patient outcomes improve. That's the simple truth behind the drive for continuous quality improvement. Our comprehensive suite of programs can help you advance farther and faster in the quest for ever-better care.
Changing Policy
Our legislative and regulatory priorities help to mitigate risk factors and protect survivors in communities across the country. We advocate for federal, state and local policies that help Americans build healthier lives free of cardiovascular disease and stroke.
Contact Us
2141 W. White Oaks Dr. Suite A
Springfield, Illinois 62704
Phone: (217) 331-6773
Fax: (217) 698-4585
The American Heart Association also has a location in Chicago.