American Heart Association
Illinois
Help us ensure everyone in Illinois has the opportunity to live longer, healthier lives.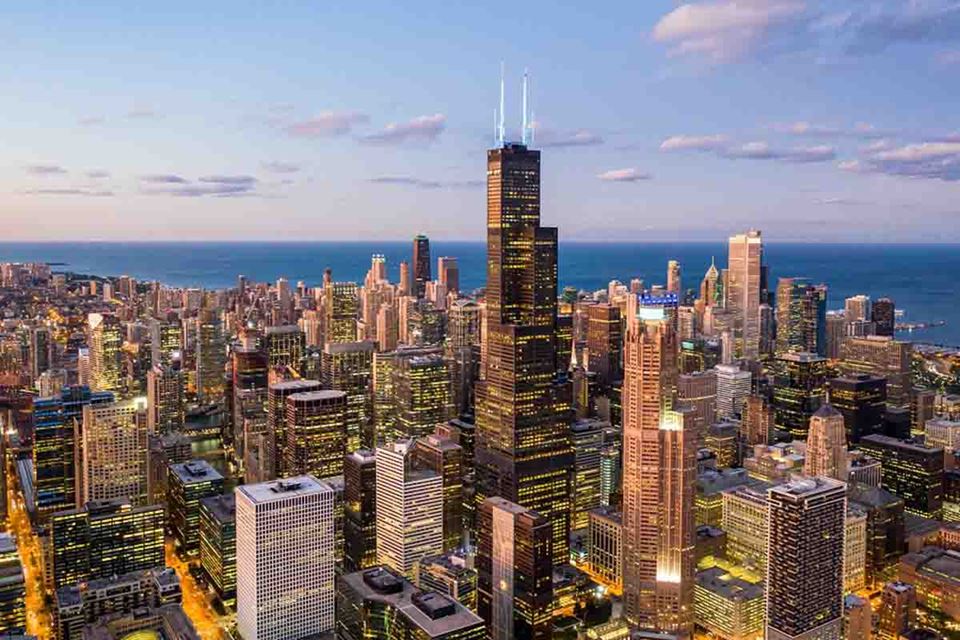 A second chance at life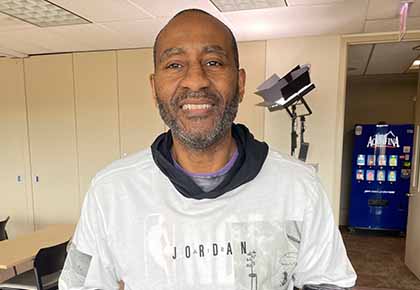 During a game of pickup basketball, retired Chicago Public Schools teacher Elston Harris went into cardiac arrest. Thanks to the quick thinking by one of his teammates – along with ten minutes of CPR – Elston got a second chance at life.
Know Your Numbers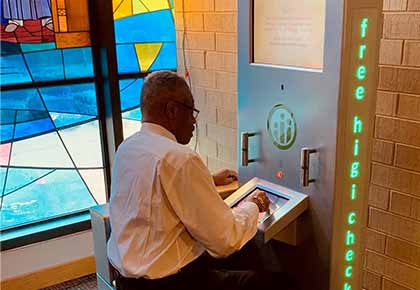 Free, state-of-the-art blood pressure kiosks placed by the American Heart Association empower community residents to measure and track their blood pressure and take steps to prevent heart disease, stroke and dementia. The kiosks include referrals to clinics in the area, helping patients access medical care in their community.
CPR Saves Lives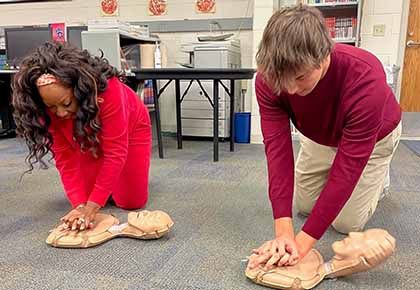 Of the 350,000 cardiac arrests that happen outside the hospital every year, less than 12 percent of victims survive. Bystander CPR can double or triple the chances of survival. Our Illinois team is in the community conducting training sessions, supplying local schools with CPR training and equipment, and spreading the message that it only takes two steps to save a life: call 911 and push hard and fast in the center of the chest.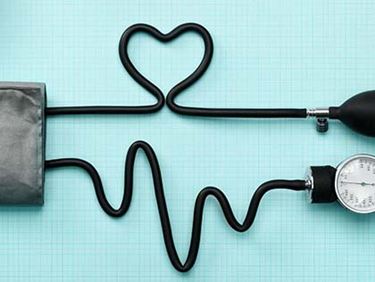 Target: BP
Target: BP was created by the American Heart Association and the American Medical Association in response to high rates of uncontrolled blood pressure in patients across the country. In Chicago, we work with nearly 80 health facilities to help care teams improve hypertension control rates through a quality improvement program, and we recognize organizations committed to improving blood pressure control.
Learn more about Target: BP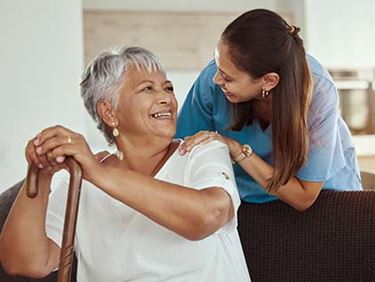 Support that lifts you up
Dealing with a heart or stroke condition can be complex, but your recovery can be more manageable when you have the right kind of emotional support. Join our Support Network, a community of survivors and caregivers who've had similar experiences and can help you find your footing on the path to better health.
For more information
Saucy Boneless Chicken "Wings" with Red Ranch Sauce
This healthier-for-you version of the popular appetizer is perfect for game day and potluck meals. A kicked-up smoky sauce elevates these wings to new heights.
Try this mouth-watering recipe today!
Give and GET MATCHED during the Fall Supporter Drive
Your lifesaving gift against heart disease DOUBLES — but only until October 10. Help protect the hearts you love from America's No. 1 killer with a gift today.
The American Heart Association is committed to driving equitable health impact in Illinois through five key priority areas: women, readiness, tobacco and vaping, patients, and healthy living. Equity is always at the center of our work, and it will continue to guide all that we do.
Through our focus on these key impact areas, and with collaboration among local organizations, sponsors, businesses, and others that serve the community, we are working to improve the health and well-being of Illinois citizens while saving and improving countless lives.
Throughout the state of Illinois, we've seen our community impact work grow, including efforts around creating avenues for greater access to care, expanding healthy food access and education, building a network of first responders through CPR kits in schools, supporting blood pressure screenings and education, and educating on the dangers of tobacco and vaping.
People are counting on us as never before. We at the American Heart Association, along with our supporters, will drive change, and we will be relentless.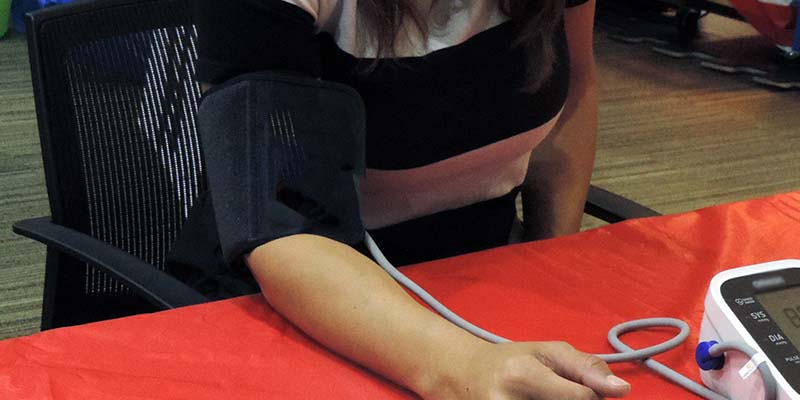 For more than 40 years, Advocacy has had a mission-critical role in the American Heart Association's work. Our legislative and regulatory priorities help to mitigate risk factors and protect survivors in communities across the country. We support the enactment of evidence-based public policies that lead to longer, healthier lives.
Public policy advocacy is an essential strategy used by the Association to affect necessary and sustainable policy, system and environmental changes that help Illinois citizens build healthier lives free of cardiovascular disease and stroke.
Our efforts in Illinois and its communities are focused on the following policy areas: Tobacco and Vaping, Access to Care, Medicaid Expansion, and Hypertension Prevention and Control, Paid Family and Medical Leave, and Healthy School Meals for All.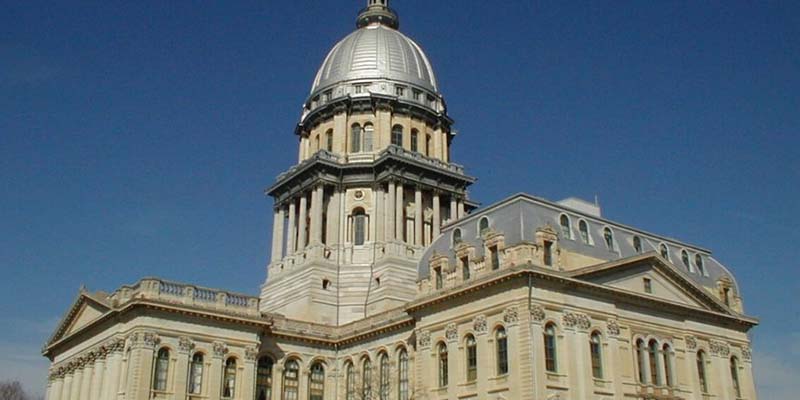 Board President
Mercedes R. Carnethon, Ph.D., FAHA
Feinberg School of Medicine Northwestern University
Board Chair
Sharon Langshur
Abundant Venture Partners
Members
Aparna Abburi
Cigna
Kimberly Bors
Dover Corporation
Gyasi C. Chisley
PNC Bank
Virginia Friesen
Advocate Aurora Health Care
Wayne H. Giles, MD, MS
University of Illinois at Chicago
Joe Greskoviak
Press Ganey
Linda Imonti
KPMG LLP
Jason Keeler
University of Chicago Medical Center
Ranndy Kellogg
Omron
Jairo Mejia, MD, FAHA, CPE
ACCESS Community Health Network
Angela Odoms-Young, Ph.D
Cornell University
Tochukwu M. Okwuosa, DO, FACC
Rush University Medical Center
Jeff Raider
CIBC Bank USA
Andy Rauh
Duly Health and Care
Chet Robson, DO, MHCDS, FAAFP
Walgreens
Joan Rubschlager
Rubschlager Bakery
Bryan Smith, MD
University of Chicago Medical Center
Dan Smith
Huron Consulting Group
Sarah Song MD, MPH, FAAN
Rush University Medical Center
Members
Dezimon Alicea
Sayles Creative Studios
Kristin Barrie
Walgreens Co.
Emily Bateman
CannonDesign
Katie Bigoness
Grant Thorton
Kathryn Bors
Kimberly Clark
Nazia Chowdbury
Polysign
Ciera Hester-Smith
Midwest Orthopedics at Rush
Ben Higgins
Northern Trust
Tiara Muse
Furst Group
Amanda Nieh
KPMG
Jaclyn Reider
Ann & Robert H. Lurie Children's Hospital of Chicago
John Wilkins
Northwestern University
Rachel Ziedman
Community Volunteer
Sarah Zielinski
McGuireWoods LLP
Contact Us
Chicago, Illinois
300 South Riverside Plaza, Ste 1200
Chicago, IL 60606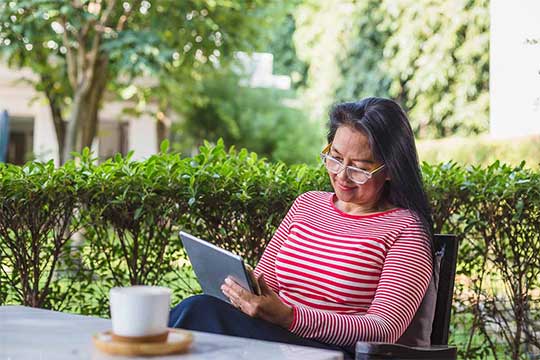 Heart and Stroke News
Find science-based stories about heart and brain health and inspiring survivor profiles from American Heart Association News.