American Heart Association
First Coast Leadership
A relentless force for a world of longer, healthier lives.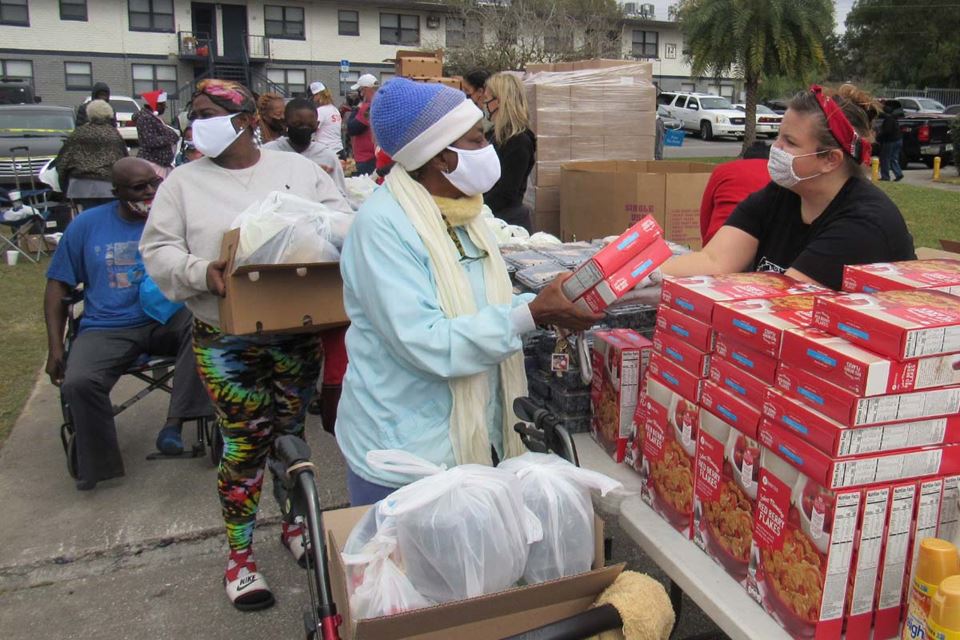 Board of Directors
Chair
Scott Wooten, FACHE
President
Ricardo A. Hanel, MD, PhD
Baptist Health System
Leadership Development Chair
Elana Schrader, MD
Guide Well/Florida Blue
Members
Doug Baer
Brooks Rehabilitation Center
Jose Delgado
VyStar Credit Union
Robert Hill
Retired
Yazan Khatib, MD
First Coast Cardiovascular Institute
Dana Krizner, PhD
Duval County Public Schools
Fred Kusumoto, MD
Mayo Clinic
Mark Lamping
Jacksonville Jaguars
Jessica Micciche
Availity
Charu Raheja
Triage Logic
David M. Szymanski, PhD
UNF Med Nexus
Heart Ball Executive Leadership Team
Co-Chairs
Anthony & Frances Jabbour
CEO
Black Knight
Executive Leadership
A.J. Beson
CEO
Beson4 Media
Chuck Divita
EVP
Commercial Markets, Florida Blue
Michelle Kersch
CMO
Black Knight
Mark Lamping
President
Jacksonville Jaguars
Kirk Larsen
CFO
Black Knight
Frank Martire
Executive Chairman
NCR
Amy Mergen
SVP, Chief of Staff
FIS
Dr. David Miller
Assistant Professor of Radiology & Neurosurgery Director
Mayo Clinic
John Naugle
Vice President
Chase
Mike Nolan
President
FNF
Gary Norcross
Chairman, President and CEO
FIS
Jim O'Leary
CEO
Haskell
Fred Pensotti
EVP & CFO
One Call
Dr. Eric Sauvageau
Neurosurgeon
Baptist Health
George Scanlon
Jim Stallings
CEO
PS27 Ventures
Donnie Smith
SVP
Miller Electric
John Rood
Chairman
Vestcor
Russ Thomas
CEO
Availity
Heart Walk Executive Leadership Team
Chair
Henry Brown
Miller Electric Company
Executive Leadership
Alan Worley
Money Pages
Bradley Talbert
HCA Healthcare - Memorial Hospital
Buck Smoak
Auld & White
Camille Harrison
GuideWell and Florida Blue
Chad Johnson
Jacksonville Jaguars
David Turner
Johnson and Johnson Vision Care
David Alban
Ring Power
Dave Auchter
Haskell
Doug Baer
Brooks Rehabilitation
Dr. John Avendano
Florida State College at Jacksonville
Dr. Kent Thielen
Mayo Clinic Jacksonville
Harvey Dikter
GuideWell Source and its Family of Companies
Jamie Smith
Dixon Hughes Goodman Llp
June Scarlett
Northwell Health
Matt Connell
Total Military Management
Michele Caselnova
Dun & Bradstreet
Paul Jones
W. W. Gay Mechanical Contractor, Inc.
Richard Lovelace
Stellar
Rick Vandenbossche
Graybar
Roslynn Williams
Dun & Bradstreet
Russell Baker
Wingard Creative
Scott Wooten
Baptist Health
Tom VanOsdol
Ascension St. Vincent's
Tom Laughlin
Encompass Health Rehabilitation Hospital of Saint Augustine
Tyler Mathews
England-Thims and Miller, Inc (ETM)
Go Red For Women Executive Leadership Team
Chair
Cicely Brooks
Baptist Health - South
Chair Emeritus
Christina Clohecy
Newfold Digital
Women of Impact Chair
Rees Mason
Merrill Lynch
Women of Impact Chair - Emeritus
Katy Mays
CSI Companies
Cabinet Members
Anna Parker
Main Street America
Susan Walker
Bank of America
Tammy Butler
CSX
Jessica Cummings
Brooks Rehabilitation
Charu Raheja
TriageLogic LLC
Patricia Mcelroy
Vystar
Jessica Micchiche
Availity
Ryan Hallett
Black Knight
Dr. Kelly Tice
Florida Blue
Dr. Rochelle Bailey Price
Millers Electric
Dr. Jacqueline Thielen
Mayo Clinic
Dr. Demilade Adedinsewo
Mayo Clinic
Health Equity Committee
Incoming Chair
Chiquita Moore
Neighborhoods Director of Operations
City of Jacksonville
Outgoing Chair
Catherine Christie, PhD, RDN
Associate Dean, Professor, and Nutrition Graduate Program Director
Brooks College of Health, University of North Florida
Members
Kristi Aiello
Regional Director of Business Development
Florida Blue
Monica Albertie, MHA
Operations Manager, Center for Health Equity and Community Engagement Research
Mayo Clinic
LaKesha Burton
Assistant Chief
Jacksonville Sheriff's Office
Shanell Davis-Bryant
Program Manager
GroundWork
Mia Hobdy
Executive Director
Executive Director, Center to Eliminate Health Disparities/EWC
New Town Success Zone
Tia Keitt
Board Member, Eastside Community Coalition
Advocate, Jacksonville Public Education Fund
Urban Planner, Rail Yard District
George Maxey
Executive Director
2nd Mile Ministries
Carol Jenkins-Neil, PhD
Nursing Professor, Florida State College at Jacksonville
President, First Coast Black Nurses Association
Latrina Patrick, MBA
CEO/Senior Consultant, Greater Vision Consulting, LLC
Grant Writer, City of Jacksonville
Cathy Saenz, PhD
Jacksonville University
Lina Skeim
Humana
Michele Vandenbossche
Barnabas Health Center
Tiffany Williams
Northeast Florida Healthy Start Coalition
Shamika Wright
Director, Community Outreach
JAX Chamber