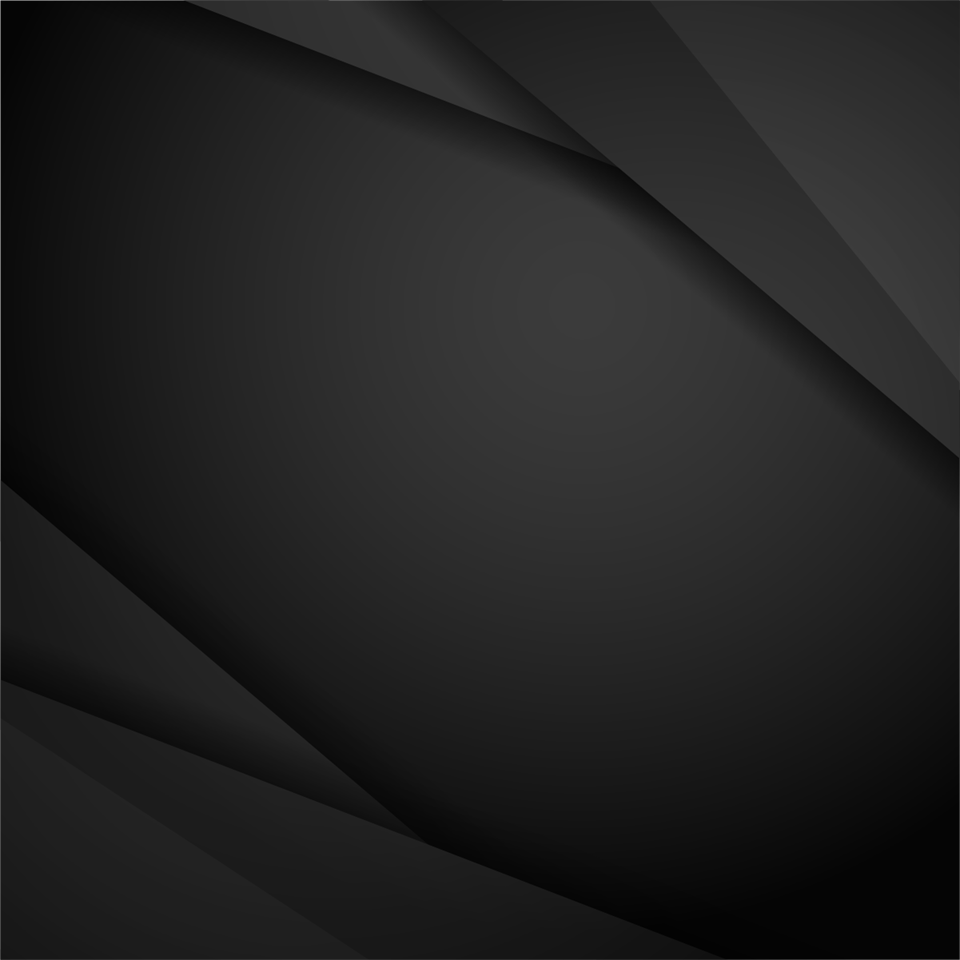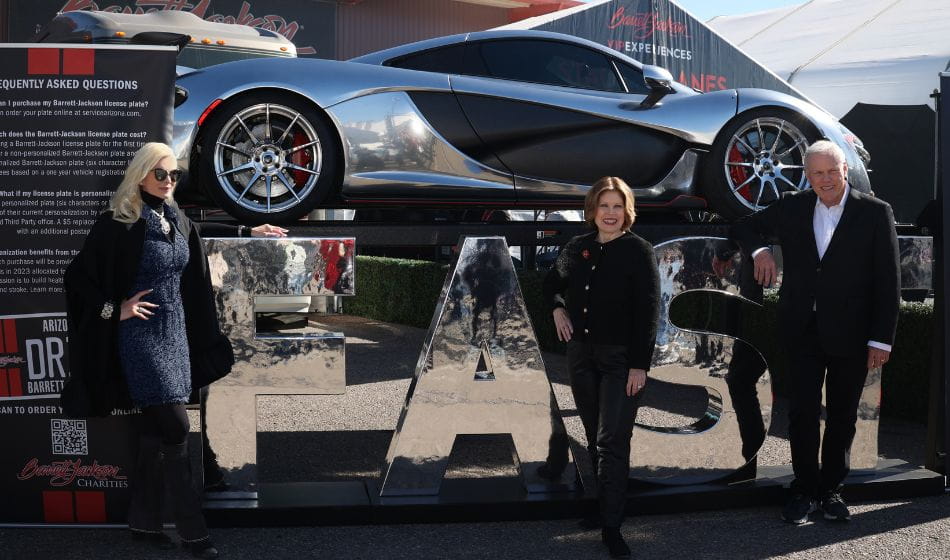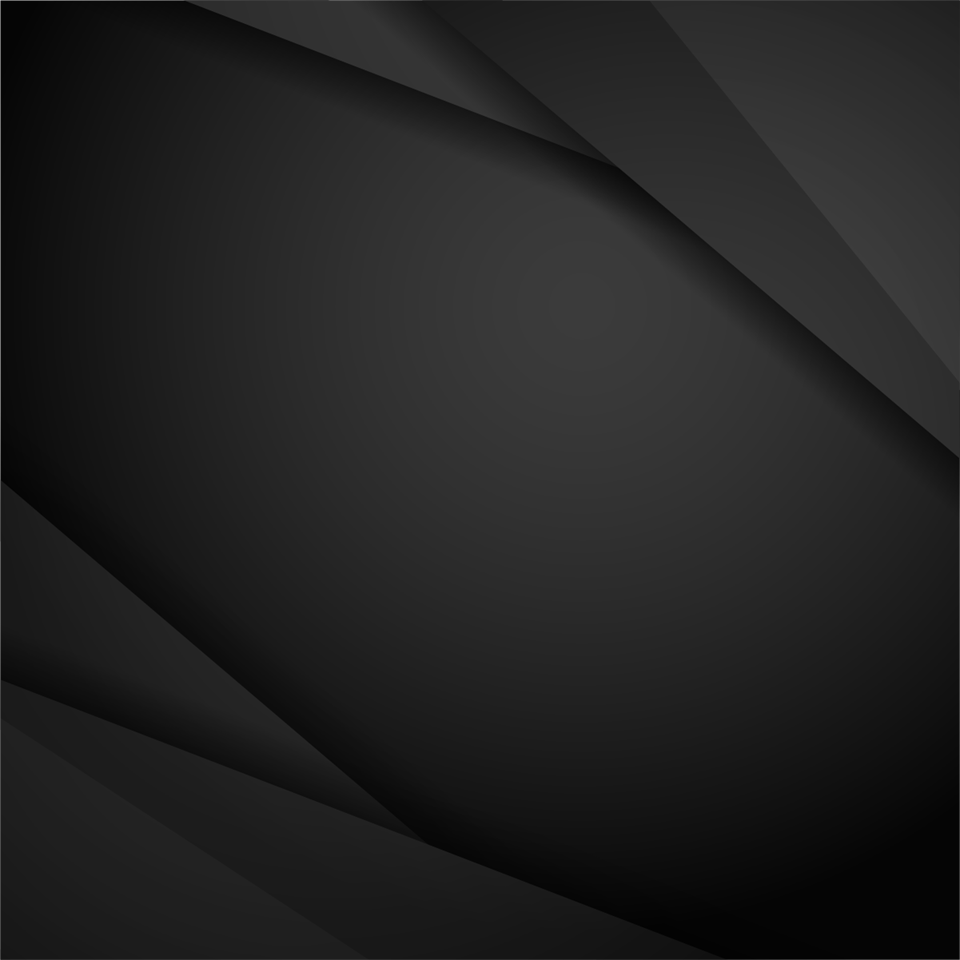 DRIVEN HEARTS
Barrett-Jackson's first-ever yearlong charitable initiative – Driven Hearts – is celebrating its fifth anniversary.

Spearheaded by Barrett-Jackson's Vice President of Brand Strategy and Chief Philanthropy Officer Carolyn Jackson, the Driven Hearts initiative came from losing beloved members in the collector car community to heart-related issues.

This year, Carolyn continues to raise awareness through a new "Know Your Numbers" initiative. This campaign will shine a spotlight on the 64th Annual Phoenix Heart Ball in November 2023, where Craig and Carolyn Jackson will serve as Honorary Chairs.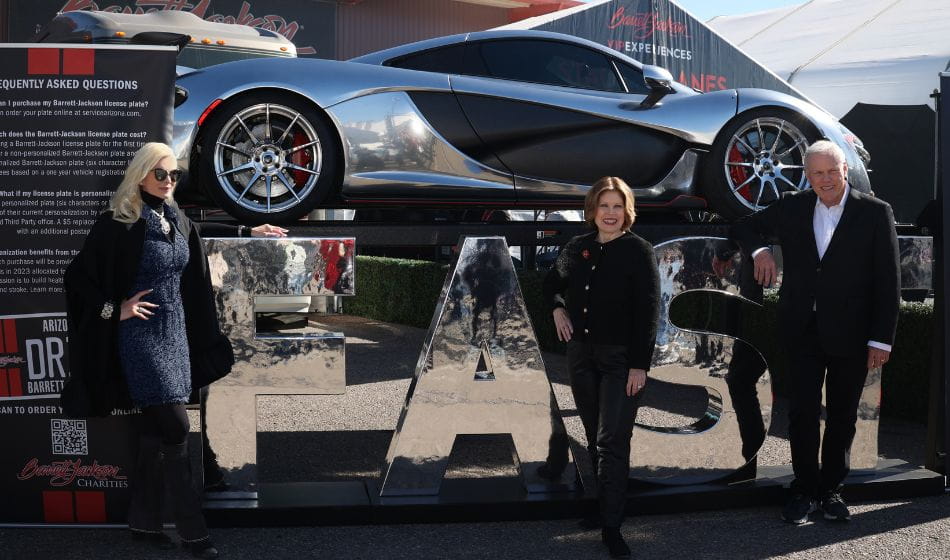 Barrett-Jackson Sponsors Santino Ferrucci & No. 23 DRR Chevrolet for Iconic Indy 500, Showcasing #DrivenHearts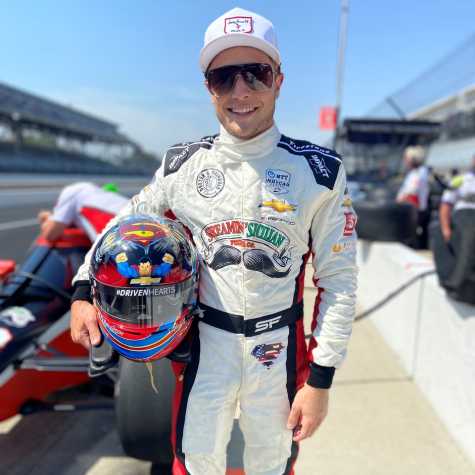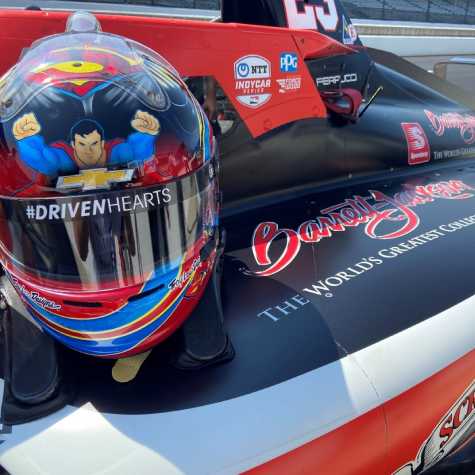 "It is a privilege to be a part of The Greatest Spectacle in Racing with Dreyer & Reinbold Racing, and to showcase Barrett-Jackson as well as our Driven Hearts campaign for the American Heart Association to the hundreds of thousands of fans in attendance and the millions watching around the world," said Craig Jackson, chairman and CEO of Barrett-Jackson.
Show off your love of cars while supporting the fight to end heart disease and stroke
$17 of every license plate purchase goes back to benefit the American Heart Association.
The car collector community is
slamming the brakes
on heart disease and stroke.
Heart Attack Warning Signs
The signs of a heart attack include:
Pressure, tightness, pain, or a squeezing or aching sensation in your chest or arms that may spread to your neck, jaw or back
Nausea, indigestion, heartburn or abdominal pain
Shortness of breath
Cold sweat
Fatigue
Lightheadedness or sudden dizziness
Symptoms vary between men and women, please don't hesitate and call 911 if you're experiencing symptoms.
Stroke Warning Signs
The warning signs of a stroke include:
Sudden numbness or weakness of the face, arm or leg, especially on one side of the body
Sudden confusion, trouble speaking or understanding
Sudden trouble seeing in one or both eyes
Sudden trouble walking, dizziness, loss of balance or coordination
Sudden, severe headache with no known cause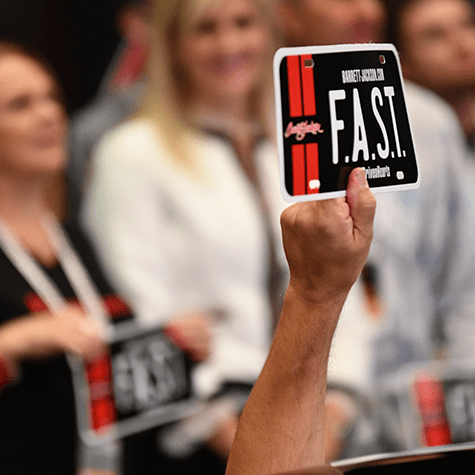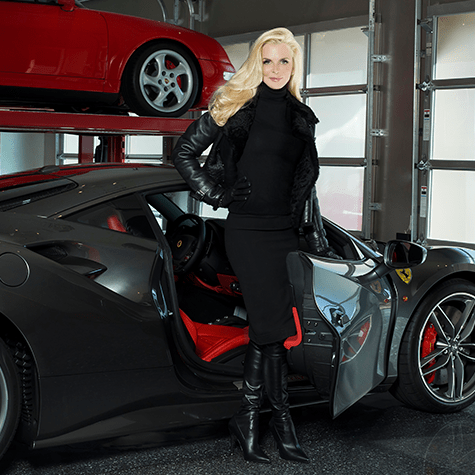 Reaching and Raising Millions
As the 2018 Phoenix Heart Ball Chair, Carolyn Jackson has set out to make a difference in the lives of many through her Driven Hearts initiative. Backed by the generous support of the collector car community and Barrett-Jackson's first ever yearlong charity initiative, as well as contributions from local Scottsdale community leaders, Driven Hearts is making history. Contributions received go far in supporting cardiovascular research, professional and community education, and advocacy efforts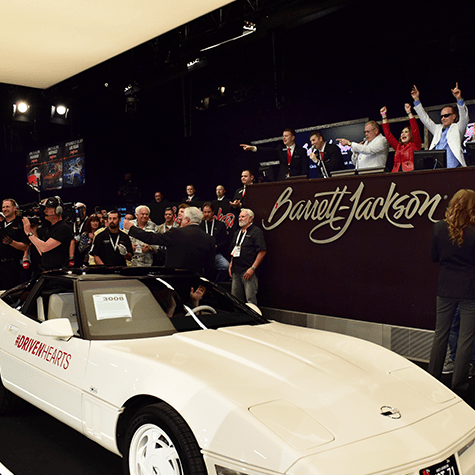 "We've lost a number of beloved members of the collector car community to heart issues,"

says Barrett-Jackson CEO Craig Jackson. "We still feel the loss of Greg Mauzy, and we just recently lost Dave Ressler. Both of these men exemplified the philanthropic spirit of car collectors and contributed much to Barrett-Jackson's charitable efforts on the auction block."

Dave Ressler was definitely an original.

The son of a man who spent 25 years selling cars at Chase Chevrolet in Mandan, North Dakota, Dave joined the dealership in 1980 as a salesman and finance manager. He bought the place seven years later.

Other dealerships followed, as a did a collection of classic cars. Corvettes, mostly. He owned the world's oldest Corvette (VIN number 003) and the first 2009 ZR1.

Dave became a regular at Barrett-Jackson auctions; he was the guy wearing flashy jackets that matched the color of the car he was buying. His showmanship was rooted in a joy of life, a feeling he loved spreading.

"When he entered an arena, everyone knew that he was on the scene," Carolyn said. "He always made a statement."

Dave became close friends of auction co-founder Nellie Jackson and her son Craig, Carolyn's husband. When the auction house was celebrating its 35th anniversary, Dave gave the Jacksons his 35th Anniversary Edition Corvette.

This past November, Dave died of heart disease. He was 61. Carolyn started Driven Hearts a month later.

Looking to honor his memory, she thought about what kind of grand gesture Dave might make. That's how she came up with auctioning off his old car.

There was a catch, though: The gift had come with the promise that Nellie and Craig never sell it. So Craig and Carolyn asked Dave's family for permission, explaining that all proceeds would support the AHA.

"It was a very emotional phone call," Carolyn said.
Read more about the about the classic Corvette everyone wanted to buy, but no one wanted to keep.