For nearly 100 years, we've been fighting heart disease and stroke, striving to save and improve lives. A shared focus on cardiovascular health unites our more than 40 million volunteers and supporters as well as our more than 2 ,800 employees. Learn more about our lifesaving history.
Heart disease is the No. 1 killer worldwide, and stroke ranks second globally. Even when those conditions don't result in death, they cause disability and diminish quality of life. We want to see a world free of cardiovascular diseases and stroke, and through our efforts to address health equity, we are expanding our reach to support some of the most vulnerable for heart disease and its risk factors.
Heart disease is the No. 1 killer worldwide, and stroke ranks second globally.
Why is AHA launching HeartCorps?
Nearly half of all Americans have high blood pressure, and many don't know they have it. Uncontrolled high blood pressure is a silent killer that causes unnecessary and inequitable disease, disability and death, robbing us of precious time with loved ones. It can cause heart attacks, heart failure, stroke and other devastating conditions.
Under-resourced communities and those living in rural areas face the highest death rates due to hypertension. Making matters worse, rural communities face a critical shortage of health care professionals, including public health workers, which negatively impacts the care rural residents receive.
The AHA is committed to addressing these inequities and improving blood pressure control and cardiovascular health in rural communities throughout the US.
The AHA and AmeriCorps
Recently, AmeriCorps and the Centers for Disease Control and Prevention have joined forces to launch a domestic service opportunity intended to:
Help meet public health needs of local communities by providing needed capacity and support in state and local public health settings and advancing more equitable health outcomes for communities who are currently or historically underserved.
Provide pathways to good quality public health-related careers by providing exposure through onsite experience, training, and more, with a focus on recruiting AmeriCorps members who reflect the communities in which they will serve.
This effort is now Public Health AmeriCorps, and as a grantee, the AHA is launching our own AmeriCorps program. HeartCorps is a service opportunity for those interested in driving health equity in rural America with the AHA. We are seeking service members who are interested in supporting this work as full-time AmeriCorps members for the 2023-2024 service year. We are currently recruiting for our second-year placements. Those ages 18+ are encouraged to apply today!
While most of our opportunities are full-time, we may consider part-time opportunities for retirees or students. If you're interested, contact us today at [email protected] to learn more.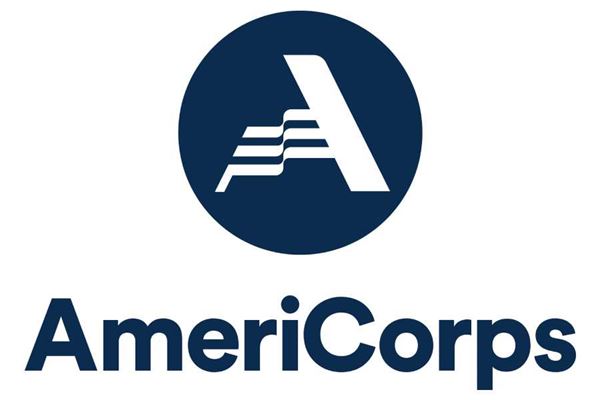 Prospective Members
Apply to be a HeartCorps Service Member today! HeartCorps members will receive:
A biweekly living stipend of $1062.50 (pre-tax)
Healthcare benefits
Childcare subsidy, if eligible
An educational award (pre-tax) after successfully completing your hours of service
200+ hours of professional development and training to launch or expand your public health career
Direct access to job opportunities upon successful completion of program with satisfactory performance
Please complete the general application or email your resume to us for immediate consideration. Be sure to indicate which state(s) you are interested in serving and/or willing to relocate to for this service experience. All accepted applicants must successfully pass a national criminal background check to become HeartCorps service members. For questions related to HeartCorps, please email us.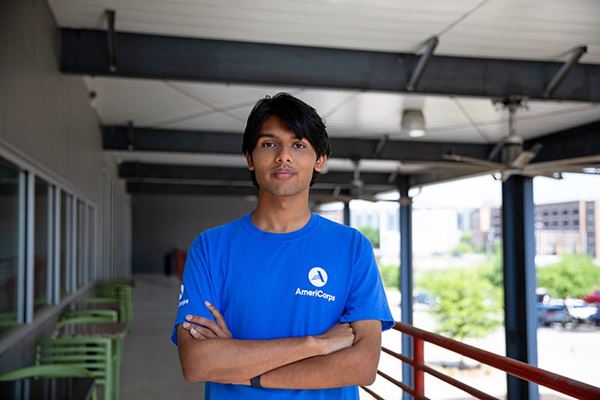 Testimonials
While HeartCorps is a new initiative, the American Heart Association is pleased that several of our current employees are AmeriCorps alums who have previously served. Each of these alumni have gone on to pursue opportunities supporting equitable health. Hear them share more about how AmeriCorps service has helped to shape their career paths.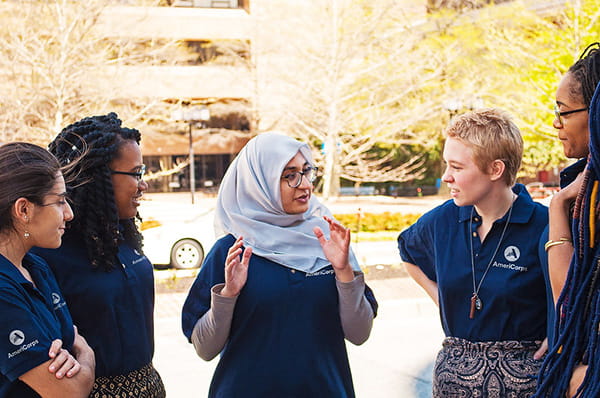 Host Sites
If your health center or nonprofit organization is interested in hosting at least two (2) HeartCorps members onsite to aid in advancing heart health, please complete this interest form. HeartCorps is focused exclusively on supporting rural communities.
Please complete the interest form to express your interest in hosting HeartCorps members at your health center or nonprofit organization. For questions, please email us.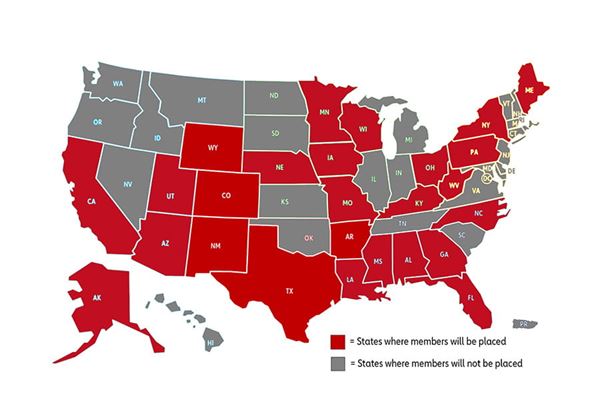 Next Steps
HeartCorps member interviews are taking place now so be sure to submit your application for consideration today! Our fall cohorts begin on September 25, 2023 with two weeks of pre-service orientation.
Interested Host Sites are encouraged to submit an interest form now for consideration for 2023-24. For questions, please email us.