---
Exercise therapy may improve quality of life for people with common type of heart failure
By American Heart Association News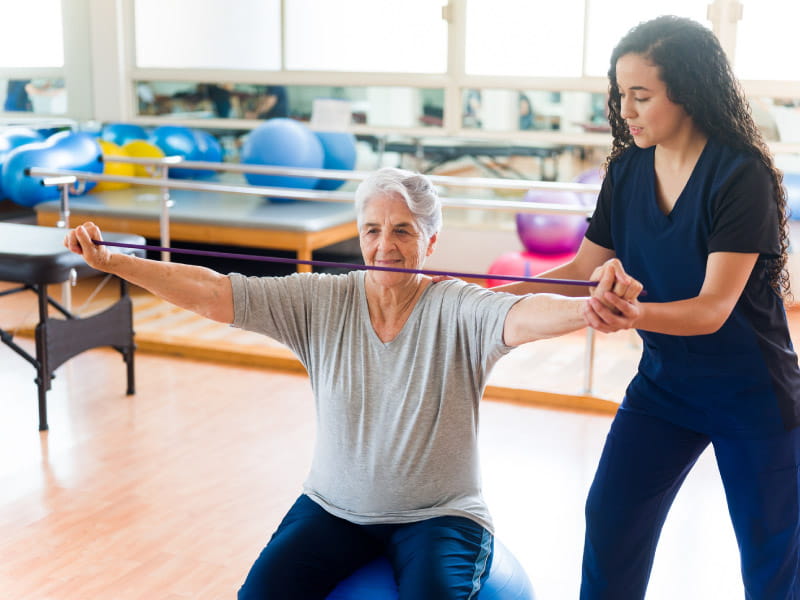 Exercise therapy is not only safe, it also may be more effective than medication in improving quality of life for many people with a common type of heart failure, according to a new report.
The joint scientific statement from the American Heart Association and the American College of Cardiology said that supervised exercise therapy could relieve symptoms in people with heart failure with preserved ejection fraction, or HFpEF, in which the heart can't properly fill with blood between beats but remains able to pump.
The statement was concurrently published Tuesday in the AHA journal Circulation and the Journal of the American College of Cardiology.
"Exercising helps improve the heart's pumping ability, decreases blood vessel stiffness and improves the function and energy capacity of skeletal muscle," Dr. Vandana Sachdev, chair of the statement's writing committee, said in a news release. Sachdev is a senior research clinician and the director of the Echocardiography Laboratory in the Division of Intramural Research at the National Heart, Lung, and Blood Institute, a division of the National Institutes of Health.
"Exercise capacity is an independent, clinically meaningful patient outcome, and research has indicated that guided exercise therapy is actually more effective at improving quality of life for people who have HFpEF than most medications," Sachdev said.
Heart failure occurs when the heart is unable to pump enough blood to the body. This is either because the muscle becomes stiff, as it does in HFpEF, or because it loses its pumping strength, a condition known as heart failure with reduced ejection fraction, or HFrEF. More than 3 million people in the U.S. – about half of all people with heart failure – have HFpEF, which affects women more than it does men. The condition can cause debilitating fatigue, difficulty breathing upon exertion, frequent hospitalizations and death.
The prevalence of HFpEF has been increasing due to aging of the population and the growing prevalence of risk factors such as obesity and Type 2 diabetes, Sachdev said. "Improved management of this large population of patients who have HFpEF, many of whom may be undertreated, represents an urgent unmet need."
Currently, Medicare covers cardiac rehabilitation only for people with HFrEF, even though the AHA and ACC recommend supervised exercise training for people with both types of heart failure.
The writing committee reviewed research published since 2010 on different kinds of exercise therapy for people with HFpEF. This included walking, stationary cycling, high-intensity interval training, strength training and dancing. Supervised exercise programs typically took place three times a week and lasted from one to eight months.
Exercise capacity was assessed in the studies by measuring peak oxygen uptake, the maximum amount of oxygen a person can take into their lungs during physical exertion. People with HFpEF have about 30% lower peak oxygen uptake than healthy people. This is considered below the threshold for functional independence – the ability to perform daily living activities, such as carrying a bag of groceries.
The committee concluded there was evidence that supervised exercise therapy could increase peak oxygen uptake in people with HFpEF by about 12%-14%. (An increase of about 7% is considered clinically meaningful.) Such therapy also could increase total exercise time by about 21% – double what's considered clinically meaningful – and improve quality of life scores on a widely used questionnaire for people with heart failure, the committee found.
Despite limitations in the research – some studies excluded people with other health conditions, and people from diverse racial and ethnic backgrounds were underrepresented – the statement's authors are confident the review supports the use of supervised exercise therapy.
However, improvements are needed in referring patients to programs, and better strategies are needed to improve long-term adherence to the training, Sachdev said. "Hybrid programs combining supervised and home-based training may also be beneficial. Further, implementation efforts will need to include coverage by Medicare and other insurers."
---