---
AHA News' most-read survivor stories of 2021
By American Heart Association News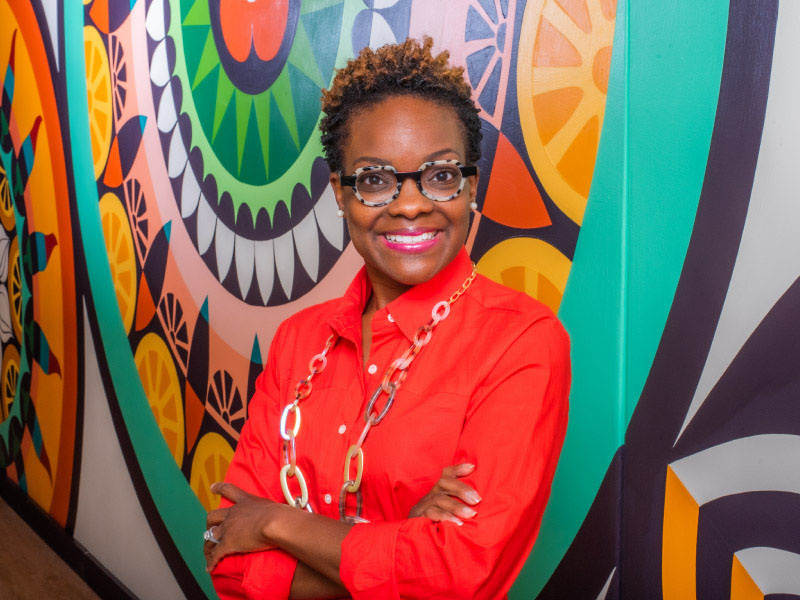 We published nearly 100 inspiring stories of survival this year. These 10 profiles topped the list.
1. Months after learning to walk again, 24-year-old finally learns what caused her paralysis
When Andrea Paez went from athletic to almost immobile, grief nearly overtook her. With determination and family support, she found health and happiness.
2. The night before a big presentation, lawyer-mother has a heart attack
For nearly a year, Cherée Johnson felt occasional chest pain at night. When she felt it one afternoon, it turned out to be different. This time, it was a heart attack.
3. Orthopedic surgeon becomes patient after stroke at 48
Facing serious speech and balance issues, Dr. Mike Knapic put his trademark determination into recovery after a stroke.
4. While mopping, young mom's heart tore
Paramedics said 37-year-old mom Sindi Mafu's EKG was normal and her chest pain wasn't heart-related given her age and lack of risk factors. Turns out, she had a rare kind of heart attack.
5. A heart researcher's heart stopped at a restaurant. His daughter's coaches saved him.
Cardiac arrest kept Dr. Kevin Volpp's heart from beating for 14 minutes. He's fine now thanks to high-quality CPR, an AED and more. He's sharing his story to inspire people to learn lifesaving skills.
6. Retired entertainer thought she slept awkwardly. It was a stroke.
Sharon Murff's sister recognized her slurred speech and clumsiness required immediate attention, so she called 911.
7. A stroke at 34 rocked her family's world
After his wife had a debilitating stroke at 34, Jacob Anderson did all he could to help his wife return home.
8. Misdiagnosed with acid reflux and anxiety, her heart's arteries were blocked
Doctors said the discomfort Katrien Limón experienced while exerting herself could be acid flux, trouble with her gallbladder or anxiety. Finally, she saw a cardiologist.
9. 33 weeks pregnant, an emergency delivery and heart failure
Heart palpitations sent Lupita Garcia to the hospital at 33 weeks pregnant. Within hours, she'd delivered her baby and doctors at one point considered putting her on the heart transplant list.
10. His grandpa and mom died of the same heart condition he has
Jimmy Fremgen was born with hypertrophic cardiomyopathy, a condition that caused the deaths of his grandfather and mother. Today, the advocate raises awareness about heart disease.
Stories From the Heart chronicles the inspiring journeys of heart disease and stroke survivors, caregivers and advocates.
If you have questions or comments about this story, please email [email protected].
---