---
The top AHA News stories and videos of 2020
By American Heart Association News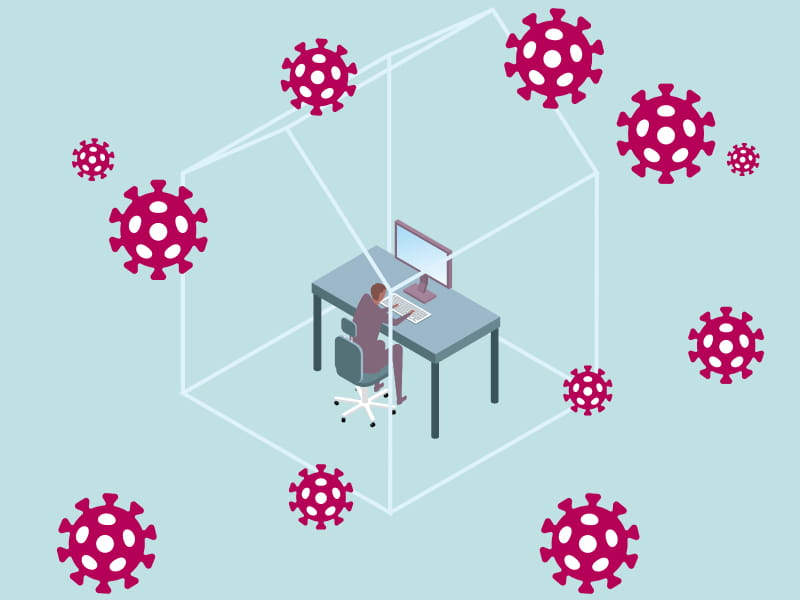 It's no surprise that one health topic dominated the list of the most-read stories of the year – the COVID-19 pandemic. Likewise, coronavirus safety tips topped the list of most-watched videos.
TOP STORIES
1. What heart patients should know about the coronavirus
The coronavirus should have everyone's attention by now, health experts say. And people with heart disease have extra reasons to be alert.
2. This nurse didn't just create a replacement N95 mask – hers filters more
Nurse Tommye Austin of San Antonio created a mask that rivals the popular N95 respirator mask – and hers comes with a loving story as a backdrop.
3. What COVID-19 is doing to the heart, even after recovery
A growing number of studies suggest many COVID-19 survivors experience some type of heart damage, even if they didn't have underlying heart disease and weren't sick enough to be hospitalized. This latest twist has health care experts worried.
4. Months after infection, many COVID-19 patients can't shake illness
When does it end? While most people infected with COVID-19 recover within a few weeks, many continue to experience symptoms for months.
5. Is it safe to go to the hospital during COVID-19 pandemic? Doctors say yes
When concerns about catching the coronavirus encourage people to stay physically distant, that's healthy. When those fears drive ailing people away from hospitals, though, it could be dangerous. To such people, doctors say: Your emergency room is safe.
TOP VIDEOS
Keep yourself and others safe from the coronavirus with these tips.
2. Why does hand-washing work?
Here's a peek at the tiny battle that rages when this superhero meets its nemesis.
3. Heart attack symptoms: women vs. men
Women's heart attack symptoms are different and more varied than men's, which is why heart attacks in women are more often missed. Knowing the symptoms can help both women and doctors.
4. How does social media impact health?
Social media can be a powerful tool for disseminating information and promoting healthy habits. But the potential pitfalls of going online apply to health care issues as well.
Loving relationships aren't just the stuff of candy hearts – they can have a significant influence on our physical health.
If you have questions or comments about this story, please email [email protected].
---