---
Lessons on enduring the pandemic from an Oklahoma City bombing survivor
By Nancy Brown, American Heart Association CEO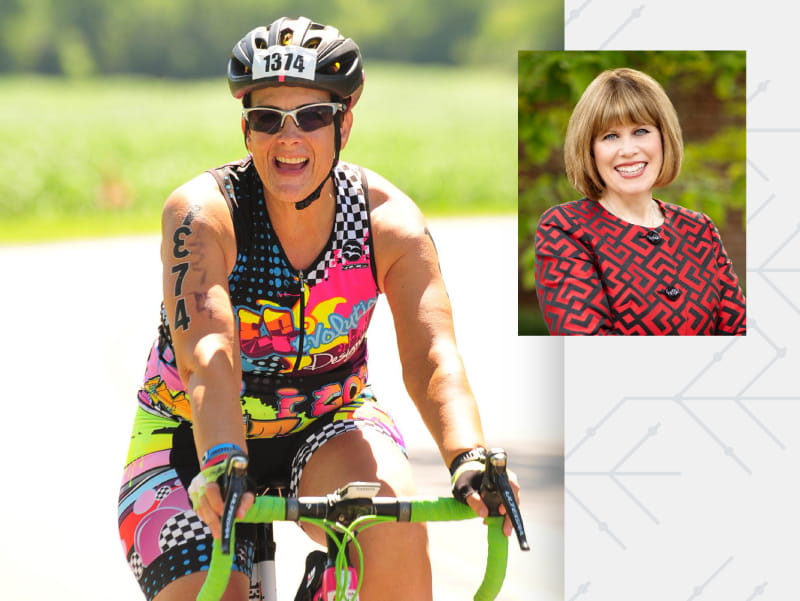 Employees and members of the Allegiance Credit Union in Oklahoma share the same concerns as most Americans these days, a list that obviously starts with health and quickly veers to finances.
Yet those folks can take a bit of solace: No matter what challenges the coronavirus pandemic poses, the woman in charge of their credit union knows all about bouncing back from unthinkable devastation.
Amy Downs didn't merely survive the Oklahoma City bombing. Given a second chance at life, she transformed everything about herself since the horrific morning of April 19, 1995.
Then, she was a 28-year-old who'd dropped out of college after posting a 0.50 GPA. Now, she holds a bachelor's degree in organizational leadership and a master's in business administration.
Then, she was married to a man who'd become more roommate than soulmate, part of the reason she didn't want to be a mother and had lost her faith. Now, she's married to a man who shares her passions. She raves about her 20-year-old son and values her relationship with God.
Then, her hobbies were "eating and watching TV." She weighed 355 pounds. Now, she's such a physical dynamo that she's completed an Ironman triathlon.
Then, she was a loan officer at the credit union. Now, she's the president and CEO.
Before the pandemic, this spotlight was going to shine on Amy's journey simply because the 25th anniversary of that unforgettable moment in U.S. history offered a timely opportunity.
Now, as we slog through another unforgettable time, her insights on navigating her ordeal carry a timely resonance.
"Our old normal is gone, just like on April 19, for me, that old normal was gone," she said. "We're not sure what that new normal will be yet, but things are going to be different."
***
On the fateful morning, Amy was at her desk on the third floor of the Alfred P. Murrah Federal Building.
She was talking to a pregnant colleague when the bombs detonated at 9:02 a.m.
The next thing Amy knew, she was in the basement.
Crammed into a sideways-V section of rubble, her legs were on a downslope, her torso folded over them. Debris mashed her head below her knees, creating the sensation of being upside down. She was further disoriented because a window curtain had wrapped around her head.
Strangely enough, her desk chair remained beneath her.
Six hours later, rescuers pried her out. Cliché as it may seem, Amy emerged a different person.
"In the moments of my near-death experience," she said, "I saw crystal clear what I could have done with my life and what I hadn't done."
She soon learned how fortunate she was to have a do-over.
The blast claimed 168 lives, including 18 of the 33 employees at Amy's workplace, then called the Federal Employees Credit Union. Among the victims: the pregnant woman.
***
Amy's next several years were "very dark."
She eventually found beams of light. The first: motherhood. Then she returned to school. That led to weight-loss surgery, which sparked a love of cycling. A joy of running followed, then she learned to swim so she could become a triathlete. Along the way, she met her new husband through cycling.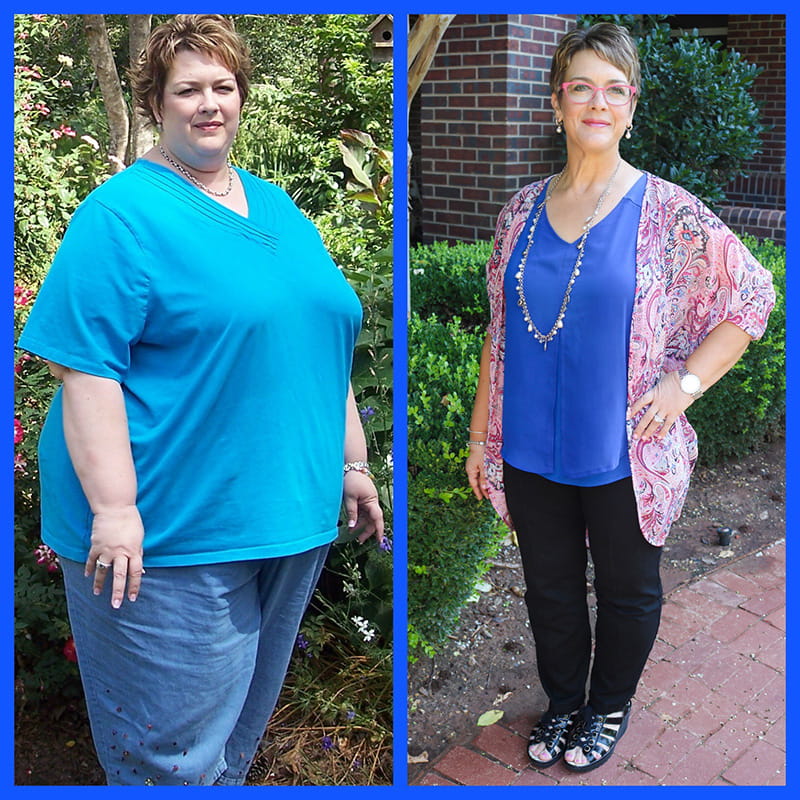 To celebrate turning 50, she tried swimming 2.4 miles, cycling 112 and running 26.2, all within 17 hours. With less than 10 minutes left, she crossed the finish to the raucous announcement, "Amy Downs you are an Ironman!"
As she said in a story on heart.org, "Pretty much everything I do, before I cross one finish line, I'm already looking for the next, trying to figure out how to level up. I've also found that when you get your act together in one area, a lot of times it spills over into other areas."
***
Last fall, Amy agreed to deliver a speech at an annual meeting of a league of credit unions in Texas, Oklahoma and Arkansas. Her topic was going to be enduring challenges such as management changes, upstart online competitors and switching core software systems.
She titled it, "How to Lead Your Team Through Disruption."
Once she started gathering her thoughts, she recognized the double meaning of her discussing "disruption." She also was finishing a memoir, so the memories were especially fresh.
She was supposed to deliver the speech this week.
The pandemic scuttled it, of course. However, the league is holding weekly online meetings to help CEOs work through things together. While much of the talks are technical – such as how to distribute federal bailout funds – Amy asked to deliver a revised version of the speech she was crafting.
"What we're going through now is so much like what we went through back then," she said. "There's all this uncertainty and anxiety. I don't have the answer to everybody's business model, but I do know the story of how we made it through. Maybe that'll be encouraging to others – like, `Hey, we made it, you're going to, too.'"
She boiled down her message to three things. Or, rather, "opportunities."
An opportunity for clarity. "Being buried alive, I very clearly knew what I needed to happen. And, right now, leaders are becoming very clear about seeing what their problems are."
An opportunity for innovation. "Leaders can experiment with innovative things that weren't OK for you to experiment with three months ago."
Consumers are learning new habits, from getting comfortable ordering groceries online to navigating Zoom meetings. Many people may never go back to their old ways. "That means businesses that serve consumers are going to have to change." Such as her credit union rolling out video banking.
An opportunity to forge stronger bonds within your team. This could be the most important because, she noted, "you're either going to come out of this better or worse – it's not going to be the same."
She suggests being as transparent as possible. "Let them know what you know and be honest about what you don't know. Explain the problems you're trying to solve as an organization. If your employees trust you and feel like you're communicating everything to them, they're going to relax and focus more on their work. And when you do roll out changes, they'll understand why."
She also recommends creating "a rallying cry." Hers: "We are going to be THE BEST virtual credit union there is."
The speech was so well received, she's been asked to give it twice next week.
"The fact of the matter is, the pandemic has happened," she said. "As leaders, we have to look at this and figure out how to make the best out of it. You're going to struggle. How you handle the struggle is going to define your long-term success."
***
The bombing left Amy's credit union with 15 employees and no office. It also claimed about 100 members.
"We could've easily gone under," Amy said.
Instead, Allegiance has grown from $70 million in assets to $300 million. It has 82 employees.
Amy is among four who remain from April 19, 1995. She's had opportunities to leave. Good ones, she stressed.
"I can't leave, though," she said. "It's not because of what happened on April 19.
"It's because of what we went through together afterward."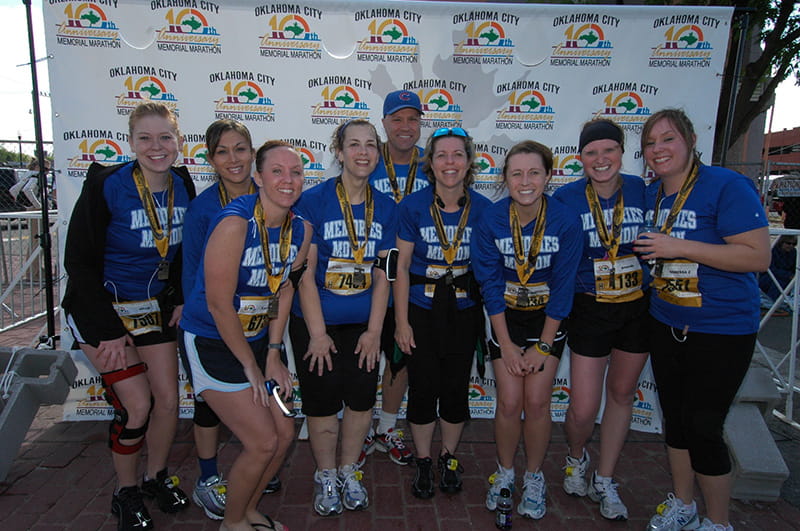 ***
The day after the blast, then-CEO Florence Rogers visited Amy's hospital room. She touched Amy's face and brushed her hair.
Everyone in the room had heard that Florence hadn't been hurt. Yet Florence asked if anyone wanted to see her injury.
"She turns around and yanks her pants down to show a big bruise on her rear end," Amy said. "She's laughing and we all laughed so hard we cried. We needed that levity."
With that PG-rated memory in mind, Amy came up with all sorts of emotional release valves for her employees during the pandemic.
There are voluntary prayer meetings daily and virtual happy hours on Fridays. They held a "Tiger King" trivia event (the zoo Joe Exotic ran is about an hour away). They also have a private Facebook page that's essentially a safe space for employees to share memes, videos and such.
"We're just trying to create opportunities for connections," Amy said.
Another wrinkle was dropping $25 into every employee's checking account and asking them to spend it on lunch at a local restaurant. They also were encouraged to post pictures on social media to further boost those businesses.
Amy felt good about that. She also felt good seeing local TV news stories about people helping people.
"And I thought, `What are you doing,'" she said.
She looked across her room and saw stacks of her memoir, "Hope Is a Verb: My Journey of Impossible Transformation." She had so many copies because a book launch event was canceled by the pandemic.
Her solution: On Saturday, the first 100 online buyers at CommonplaceBooksOKC.com. will get a free copy of her book.
"We're calling it Spreading `Hope,'" she said.
(Amy also was to have participated in a CycleNation event benefiting my organization, the American Stroke Association, a division of the American Heart Association. It's been pushed to Aug. 15. She persuaded all local credit unions to get involved as one giant team to commemorate the way they all came together for her group following the bombing. She's also set up a relay featuring all the credit union CEO each riding one mile.)
***
About two weeks into sheltering in place, Amy received a text from one of her fellow credit-union survivors. He wrote: "This is reminding me of April."
Among survivors, simply naming the month is all that's needed. "Spring" works, too; the bombing was on one of those beautiful days when you know winter is gone, so each year that seasonal change triggers as many emotions as the calendar date.
Trading texts with her friend left Amy in a bit of a funk.
Like everyone else these days, she's prone to bouts of feeling overwhelmed and scared.
The difference from everyone else is that those emotions draw her back to the muffled sights and toxic smells of the six hours she spent in that sideways-V hunk of rubble.
She copes by asking herself, "If I lost everything today, what would I still have?"
"It's my family, my friends and my faith," she said. "It helps to center myself on what I do have instead of what I'm scared I'm going to lose."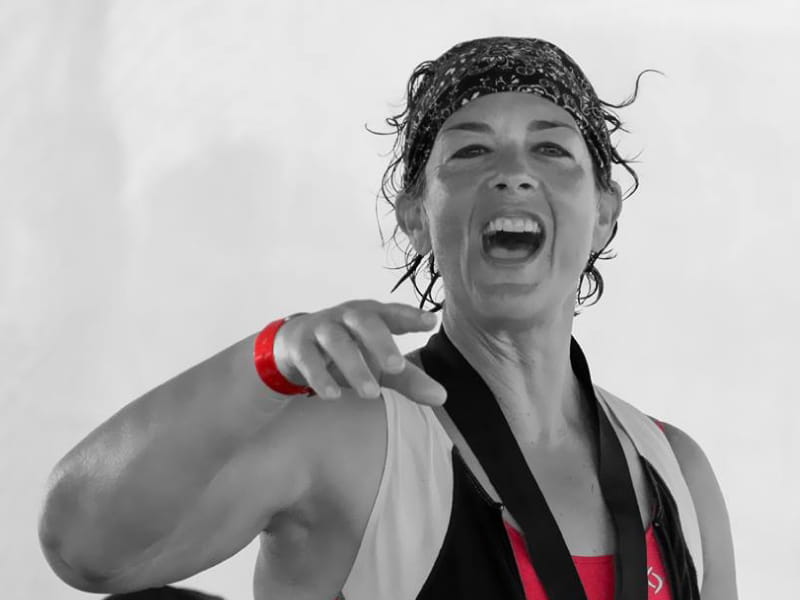 A version of this story appeared on Thrive Global.
If you have questions or comments about this story, please email [email protected].
---