---
This meaty dish takes the fat out of Fat Tuesday
By American Heart Association News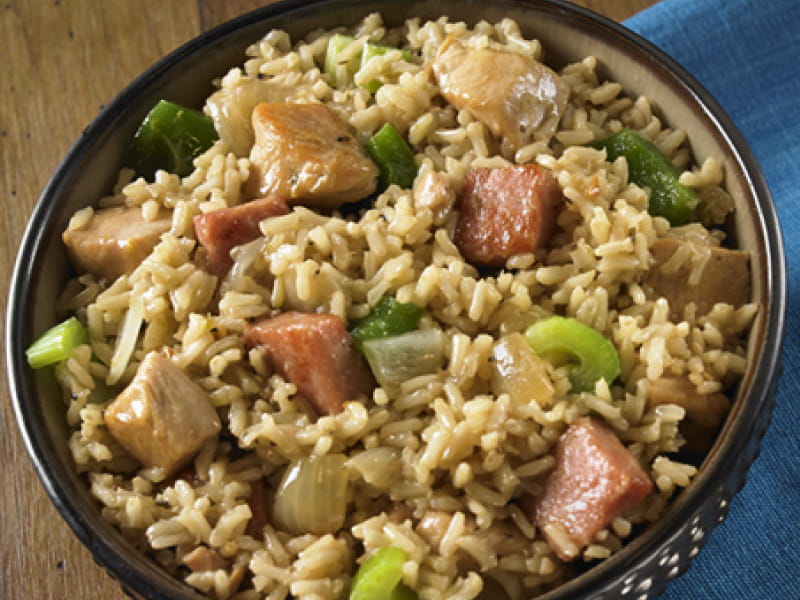 Just because Mardi Gras is French for "Fat Tuesday" doesn't mean you have to load up on rich foods to celebrate.
As you prepare for the holiday, consider chicken and ham jambalaya, a healthy twist on the popular Louisiana dish. Instead of sausage, which tends to be high in fat and calories, this recipe calls for extra-lean ham and boneless, skinless chicken breasts.
"It's a nice, low-fat jambalaya with a lot protein, which is good for athletes," said Marie-Pierre St-Onge, an associate professor of nutritional medicine at Columbia University in New York. "If you want a little more satiety, you can add a bit more plant-based fat, like olive oil."
Green bell peppers – a staple of Cajun cuisine – add another healthy layer to the dish.
"Colorful vegetables – whether they're green, red or orange – are high in vitamins and phytochemicals," St-Onge said, referring to plant micronutrients that could reduce the risk for cardiovascular disease.
It's best to choose brown rice, which is less processed than white rice, and you can increase the amount of fiber by adding kidney beans or zucchini, she said.
Since jambalaya is traditionally spicy, don't be afraid to add a little heat. Just make sure to leave the saltshaker alone, St-Onge said.
"It's always better to flavor with herbs and spices than to flavor with salt."
If you have questions or comments about this story, please email [email protected].
---