---
Aerobic exercise could improve recovery after stroke
By American Heart Association News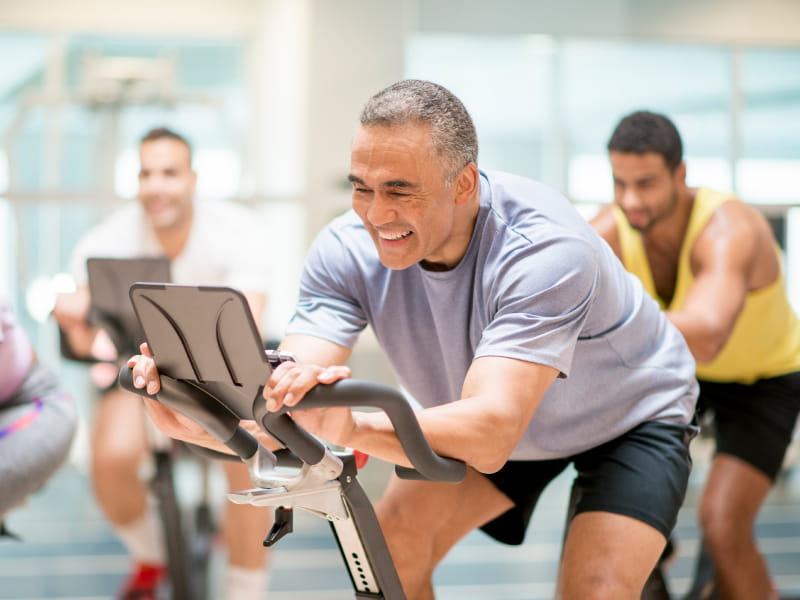 Rehabilitation for most stroke survivors rarely involves aerobic fitness. But new research suggests they might be missing out on a significant healing opportunity.
An analysis of 19 studies found stroke survivors who completed a group-based aerobic exercise program similar to widely available cardiac rehabilitation programs significantly improved their endurance and walking capacity.
The analysis was published Wednesday in Journal of the American Heart Association.
Stroke remains a leading cause of disability in the United States. Doctors often prescribe physical therapy. But survivors often fail to keep up with extended rehabilitation activity unless they have support, the analysis said.
"The physical therapy we currently provide to patients after a stroke focuses more on improving the ability to move and move well rather than on increasing how far and long you can move," lead author Elizabeth Regan said in a news release. But "it doesn't matter how well you can walk if your endurance level keeps you at home."
Regan is a physical therapist and a doctoral candidate in exercise science at the University of South Carolina. Her research involved nearly 500 older adults in a dozen aerobic exercise programs that were similar in structure to cardiac rehabilitation, a program of exercise, education and counseling designed to help heart patients. Participants attended two to three sessions a week for about three months.
Overall, the exercise programs significantly improved stroke survivors' endurance level and walking speed. They were able to walk on average almost half the size of a football field farther during a six-minute walking test. No control group was available for comparison, but participants with mild movement impairments benefited the most.
Mixed aerobic activity provided the best result, followed by walking. Cycling or recumbent stepping was the least effective but still significant. Participants benefited whether they started an aerobic exercise program one month or one year after their strokes, Regan said.
Study co-author Stacy Fritz, an associate professor of exercise science at the University of South Carolina, said in the release, "Almost every hospital has a cardiac rehab program, so it's an existing platform that could be used for stroke survivors. Funneling patients with stroke into these existing programs may be an easy, cost-effective solution with long-term benefits."
If you have questions or comments about this story, please email [email protected].
---