---
Marketing maven goes into overdrive for heart health
By American Heart Association News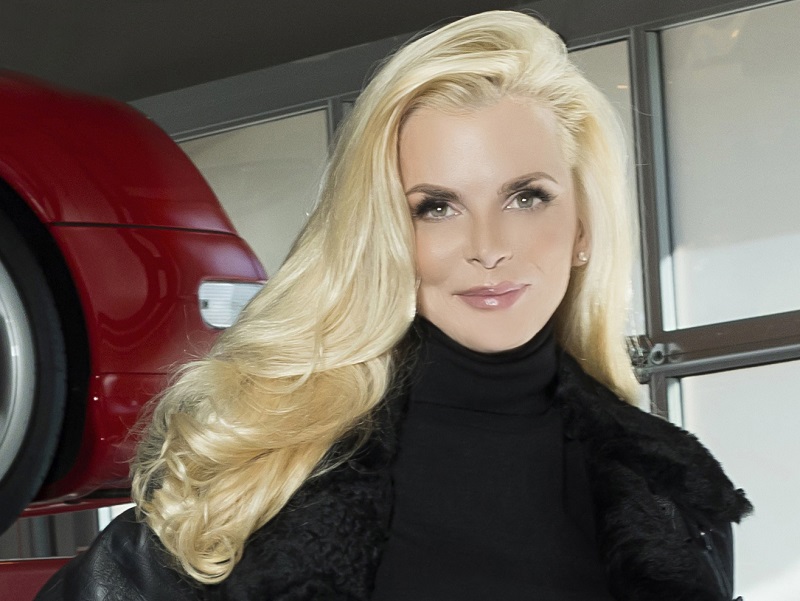 As chair of the 59th Annual Phoenix Heart Ball last year, Carolyn Jackson didn't sit idle.
Instead, the marketing maven went into overdrive, transforming the event into an educational, inspirational yearlong campaign. By the end of 2018, operation Driven Hearts had raised millions of dollars for the American Heart Association.
More important, she helped raised awareness.
"When I learned that heart disease is the No. 1 killer of both men and women and that 80% of stroke and heart disease events could be prevented by lifestyle changes and education, I knew this was a cause I wanted to become involved with," Jackson said.
For her efforts, Jackson will receive an American Heart Association Award of Meritorious Achievement in Dallas next month.
Tapping into her network as vice president of Brand Strategy for Barrett-Jackson, internationally recognized for its classic-car auction events, Jackson kept the engines revved on multiple fronts by incorporating heart-healthy messaging in live televised events, using rare sports cars to draw attention and strategically employing social media.
The company was co-founded by the family of her husband, Craig Jackson, who is chairman and CEO.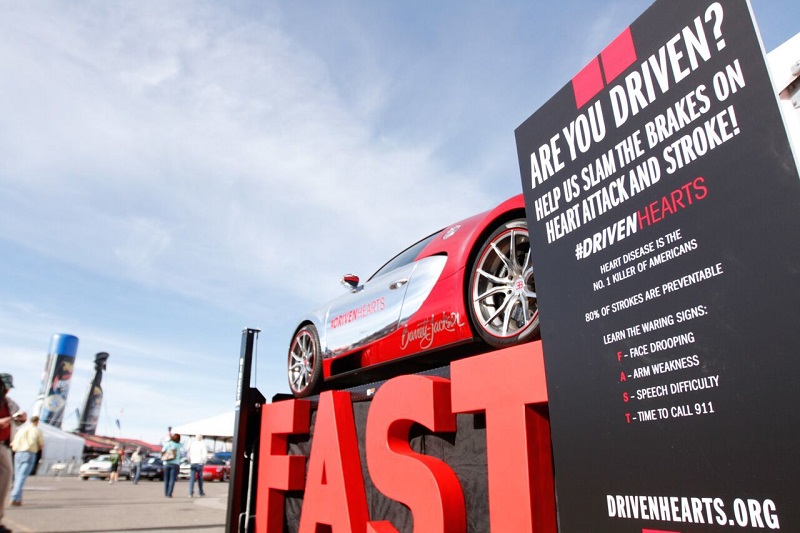 The moniker "Driven Hearts" was chosen because it described the Phoenix Ball committee, the collector car community and also her personality, Jackson said. She turned to the language of car enthusiasts to spread the heart-health message.
"They know about checking their tire and oil pressure, but they don't always know about checking their own blood pressure," she said. "So we encouraged them to learn the symptoms of a stroke and practice a healthier lifestyle."
The lessons were not lost on her husband. Craig Jackson was so inspired by the campaign that he lost 50 pounds and lowered his blood pressure 30 points by exercising and changing his diet.
AHA CEO Nancy Brown was present when the campaign kicked off at the Scottsdale auction in January 2018 with an emotional sale of a special 35th Anniversary Chevrolet Corvette. The car had been a gift to the Jackson family by Dave Ressler, a beloved customer who died from a heart attack at age 61.
The winning bid came from Michelle Mauzy, the widow of late Corvette collector Greg Mauzy, who also died of a heart attack, at age 58. She immediately donated the car back, and it was resold and donated back and sold again, ultimately raising $350,000 for the AHA and bringing many in the audience to tears.
Jackson also used the auction events, televised live internationally on the Discovery and Velocity channels, to further awareness. Large "F.A.S.T." warning signs of stroke (face drooping, arm weakness, speech difficulty, time to call 911) were placed around highly attended events. Also, a much-photographed and shared fan favorite, a 2008 Bugatti Veyron, was wrapped in red and silver, with #DrivenHearts on its side in large letters.
Jackson continues to promote Driven Hearts to AHA affiliates as a fundraising vehicle. She also uses its social media platforms to promote a healthy lifestyle and teach the warning signs of stroke.
If you have questions or comments about this story, please email

[email protected]

.
---