---
She asked Google for a story about a Coast Guard stroke survivor. She found her soulmate.
By American Heart Association News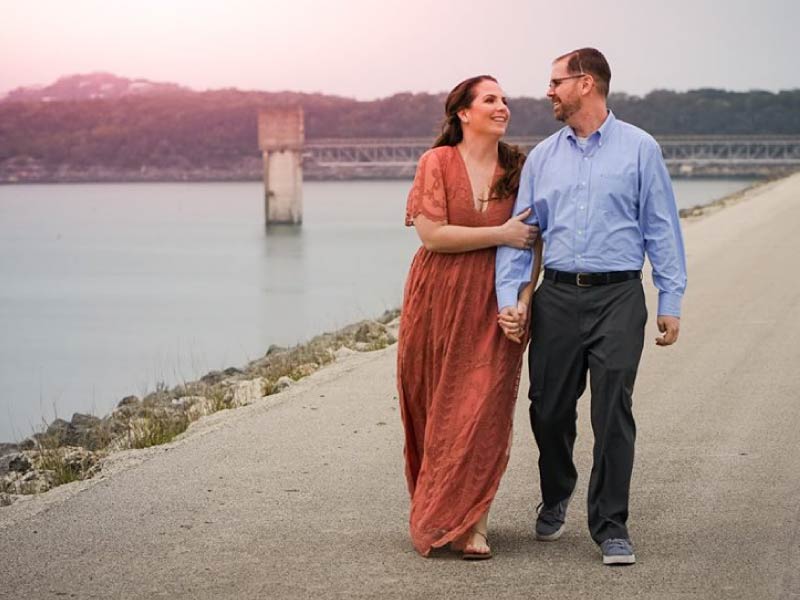 She grew up splashing around the Pacific Ocean. Him, the Atlantic Ocean.
She dreamed of a career in the Coast Guard. He had one.
About the only thing they had in common? Strokes that required extensive brain surgeries – her at 17, him at 23.
Since Saturday, they have something else in common. Their last name.
***
Tara MacInnes sat at her dining room table, flipped open her laptop and asked Google for help.
More than a decade after the diagnosis that ruined her chances of becoming a Coast Guard rescue swimmer, she learned that she couldn't even apply for a position she wanted at a VA hospital.
All her old feelings of regret and disappointment were percolating again. Now a mental health counselor, she gave herself advice: Find a distraction.
She wanted a sad story with a happy ending. She typed "Coast Guard" "cancer survivor."
Too many options. So she typed "Coast Guard" "brain surgery." Again, variety overload.
She tweaked her search to "Coast Guard" "stroke survivor."
This generated stories and videos about the same guy, Sean Bretz.
Tara spent the next half-hour reading and watching. She found him on Facebook, sent a friend request and went to sleep.
To fully appreciate what happened next, it's best to know everything that led to it.
***
---