---
A priest gave her last rites soon after birth. Today is her 26th birthday.
By American Heart Association News
A priest gave her last rites the day she was born. As a teenager, her outlook was bleak enough that the Make-A-Wish Foundation sent her to the Oscars.
Today, April 15, Nikky Furrie turns 26.
The Ohio woman who has frequently beaten the odds continues to battle heart disease and other health issues. She may even need a new heart.
Yet Nikky is also married and recently bought a home. She's auditioned for "The Voice" and worked for a record company in Nashville. Clearly, she's making the most of her life, and she's quite appreciative of the doctors, nurses and researchers who made it possible.
"Without the technological advances, training, and education that the American Heart Association provides, I wouldn't be here today," she wrote in a letter to the AHA. "Without people to care passionately about children with illnesses or disabilities, I wouldn't be here today."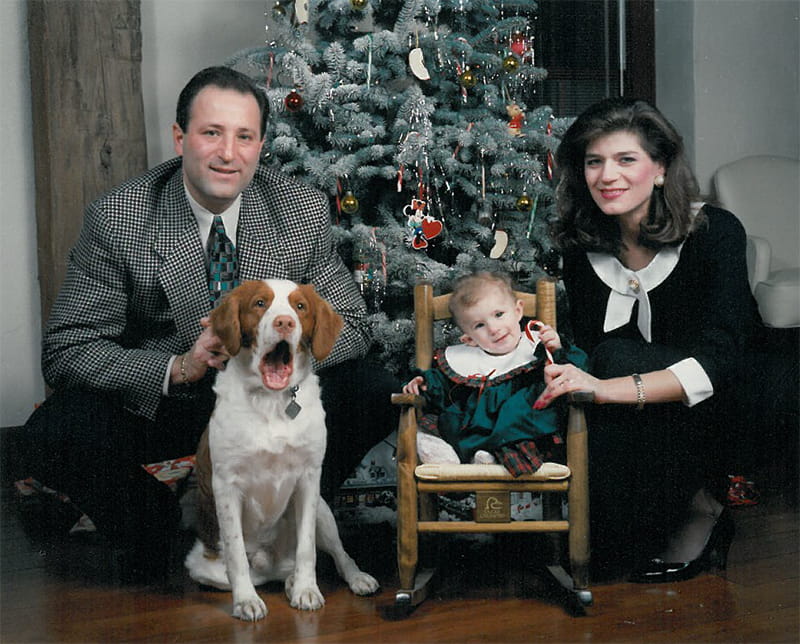 Nikky's story begins before she was born, when her parents were expecting triplets – two girls and a boy. The sonogram said she would be the boy; her parents were going to name her Michael, after an uncle.
Her birth in Youngstown, Ohio, proved far more chaotic than a mistaken gender. Her siblings didn't survive labor. She arrived a bluish-purple, with barely a pulse. Doctors said she may not make it through the day, prompting her dad to summon the family's priest.
Nikky was born with hypoplastic right heart syndrome with tricuspid atresia – essentially, half a heart.
Her grandfather was an anesthesiologist, so he called everyone he knew in cardiology. The crucial phone call proved to be to her aunt Sharon, who was beginning her nursing career at Children's Memorial Hospital in Chicago.
"It was the end of her shift and she was about to leave the hospital when she saw that everyone had called her," Nikky said. Cell phones weren't common yet, but Sharon had one because her father feared for her safety while living away from family in a big city.
Sharon knew of a doctor who was performing a new type of operation on children born with heart problems. Walking and talking, she found him and interrupted a conversation he was having. They'd never met, but she handed him the phone, saying, "You need to talk to my sister, you need to take my niece's case!"
Days later, Nikky was flown to Chicago for a Fontan procedure, which involves implanting a shunt to reroute blood into the lungs.
Nikky said she underwent more surgeries, including another open-heart procedure that caused a stroke. She has some limits on her left side because of it; it's especially evident when she smiles.
In those frightening early years, Nikky's parents were told she might only live to 6 or 7. The Fontan procedure was new enough that there wasn't enough data to gauge life expectancy.
In her teens, problems with her shunt prompted more worries. With longevity still unknown, doctors braced her and her family for the worst. She was 17 when a doctor suggested that her mother apply to Make-A-Wish.
"I got to go to the Oscars with my dad," Nikky said. "We met George Clooney! They also sent us to Disneyland and Universal Studios. Aunt Sharon lives in California, so we got to go to dinner with her."
The specter of being on borrowed time continues to loom over Nikky.
She's often pushed away people who wanted to get close to her. She also endured the pain of getting close to a boyfriend, then breaking up in part because doctors have told her she shouldn't have children.
Health problems continue, too. There's even been talk of her needing a new heart and liver.
Sometimes the fear wears her down. Other times she feels empowered by how far she's come.
"I feel like a cat that has nine lives," she said. "I've always defeated the odds, but when does your luck run out?"
When she was 4, Nikky was the AHA's "Heart Child" in her part of Ohio.
In her recent letter to the AHA, she mentioned that her evening ritual includes scrolling through Twitter in search of stories about children enduring now what she once endured.
"I always share the post with a comment such as a heart emoji or 'Bless this sweet boy/girl,'" she wrote.
Later in the letter, she added, "I can't do everything a 'normal' 25-year-old woman can. It may sound daunting, but my life is great, and I owe it to my family, friends and the wonderful medical staff that has carried me through the years."
And, today, she's made it another year, becoming a 26-year-old woman.
Stories From the Heart chronicles the inspiring journeys of heart disease and stroke survivors, caregivers and advocates.
If you have questions or comments about this story, please email [email protected].
---