---
Young mom thought it was a heart attack – until she couldn't touch her nose
By American Heart Association News
Leann Sorrell was driving her 17-year-old son, Jonathan, home from school when she realized the ring finger on her left hand was numb. She told him about the odd sensation and he rolled his eyes.
Then Leann needed to turn the steering wheel. Her left arm felt heavy and foreign. Fearing that she was having a heart attack, she managed to pull over the car and call her husband, Scott. He insisted on talking with Jonathan instead, telling him to call 911.
An ambulance arrived within minutes.
The paramedics asked Leann a series of questions. They also wanted her to perform simple tasks like holding her arms out palms up, touching her finger to her nose, and pushing her leg against their hands.
She realized these were the same things asked of her dad when he had a stroke. And when her finger missed her nose, she knew this was no heart attack.
In the emergency room, Leann got a clot-busting drug that resolved her stroke.
A quick diagnosis and immediate care helped Leann avoid more serious consequences. However, the stroke hit in June 2017 when she was only 39. She's still working to regain life as she knew it.
Through two months of physical and occupational therapy, Leann progressed from using a walker to learning how to walk with a cane. She started regaining strength in her left hand and shoulder.
She'd been working as a summer school coordinator shortly before the stroke and managed to work half days about a month after. She arrived in the mornings and came home around 11:30 a.m. each day, collapsing into a nap that sometimes lasted until the next morning. She soon started a new job but didn't tell colleagues about the stroke, fearing it might affect their view of her.
"Looking back on that, I pushed myself too much," said Leann, a student services coordinator from Hampton, Virginia. "I didn't give my body or brain time to recoup like I should have."
When she cut back on using a cane and then eventually stopped needing it, her family took that as a sign that she was back to her pre-stroke self. She wasn't.
She was tired and still having a hard time wrapping her head around the stroke experience, while trying to live up to her family's expectations.
"Not a lot of people understand the level of exhaustion you're left with after a stroke," she said. "The expectation was that I was still going to do the school drop-off and pickup, make all the conferences, make the lunches, come home from work and cook dinner."
She lost some good friends during the recovery process. Attending happy hour, shooting pool and visiting wineries — things she'd enjoyed doing before — were now either off limits or she simply wasn't interested in doing them anymore.
"When you realize you're not the same person and not able to do the same things, you get depressed," she said.
Leann has made some changes to improve her life, such as following a healthier diet. She now exercises more and monitors her blood pressure. She's also learned to leave work at work, making her more present during family time.
"I feel more content with where I am in my life," she said.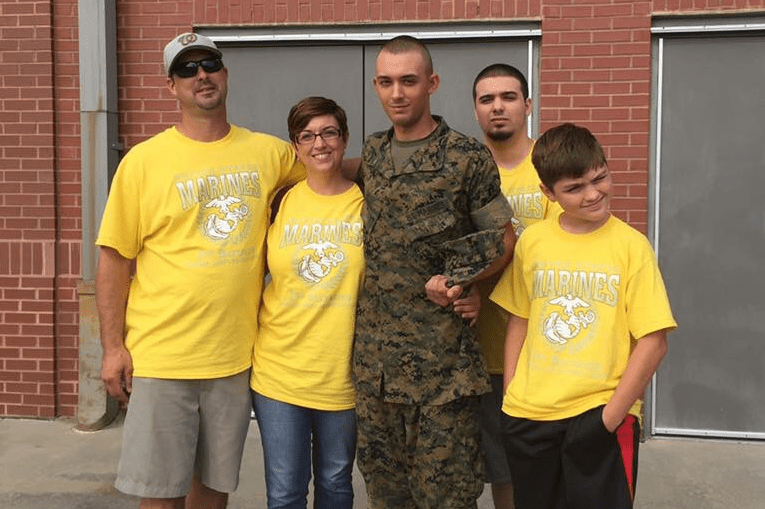 Leann continues to increase her strength, which has improved the use of her left side. For instance, she can now lift a pitcher of water with her left hand.
Another sign of progress: She's gone from the possibility of needing a leg brace to once again wearing high heels.
"I'm very proud to say that," she said.
Stories From the Heart chronicles the inspiring journeys of heart disease and stroke survivors, caregivers and advocates.
If you have questions or comments about this story, please email [email protected].
---