---
Susan Lucci thriving since getting 2 stents in heart; recognizing warning signs avoided heart attack
By American Heart Association News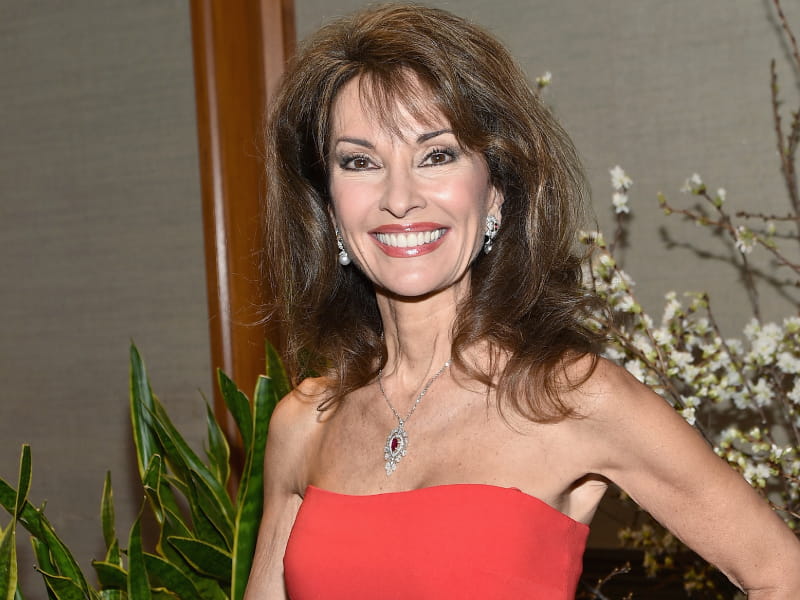 GARDEN CITY, New York – As the saleswoman took Susan Lucci's purchases to be wrapped, the actress felt it again – a tightening in her chest that radiated around her ribcage.
She'd felt something similar twice in recent weeks. Both had been mild enough to dismiss.
This time, Lucci described it as "an elephant pressing on my chest." Using that phrase reminded her of a woman saying the same thing when describing the start of her heart attack.
"Is that what's happening?" she wondered.
Lucci had good reason to wonder.
At 71, she was in such remarkable shape that in recent months Harper's Bazaar hailed her as "hotter than ever" and Women's Health called her a "fitness badass," a nod to her nearly daily Pilates regimen. Good health also runs in her family; her mom is 101 and still going strong. And, as Lucci stood in that boutique, the only times she'd ever been hospitalized were to give birth to her two children.
Now she was on her way again.
Doctors found blockages clogging nearly 90 percent of the artery that supplies most of the blood to her heart and 75 percent of another artery. A heart attack is a full blockage, so she avoided that. Still, she needed an emergency procedure to insert a stent into each damaged artery.
Thanks to her willingness to seek immediate care, Lucci avoided a potentially fatal result.
Thanks to her healthy lifestyle, she left the hospital the next day – and performed on stage two days after that.
And thanks to the fame she accumulated as Erica Kane on "All My Children," Lucci hopes her story can help others. Just like a survivor's voice spurred her into action, Lucci is encouraging everyone to learn the warning signs of a heart attack and to understand the importance of taking them seriously.
"Nobody has to die of a heart attack," she said. "You just have to listen to your symptoms and act on them."
***
The first time Lucci felt the strange sensation, she thought a new bra was latched on the wrong hook.
She later realized she wore an old bra that was properly latched. That meant something else caused the pain. She chalked it up to stress caused by the combination of the holiday season and an upcoming trip to Bulgaria to film a movie.
About 10 days later, Lucci was running errands when she felt it again. This episode played out almost exactly like the first.
"Maybe I have to do more of a workout," she thought. "Maybe more cardio – something – and relax."
She didn't consider calling a doctor. She didn't even mention it to her husband or anyone else. She wasn't downplaying it; she simply thought it was that trivial.
Around this time, something else caught her attention. Her face looked a bit pale.
"Gee," she thought, "I think I need a facial."
***
The morning of Oct. 24, Lucci worked out in her upstairs gym, as always. In the afternoon, she went to buy a purse for a friend's birthday and a few other goodies.
She'd just finished paying when the "elephant" arrived.
The look on her face revealed she was in distress. Two salespeople noticed but remained calm until they got her behind closed doors in the store.
"Call 911!" one of them said.
Lucci, meanwhile, staggered onto a loveseat. To her side came the store manager, a woman who's known Lucci for years and who happens to have a nursing degree.
"Are you OK?" she said.
Lucci said she was trying to figure that out. She described the pain and mentioned that it had happened twice before, only this time was far more intense.
"My car is right here," the manager said. "Why don't I drive you to St. Francis?"
St. Francis Hospital specializes in heart care, offering technology so advanced that doctors around the world study how it is used.
Better yet, St. Francis was five minutes away. And Lucci knew the head of cardiology.
***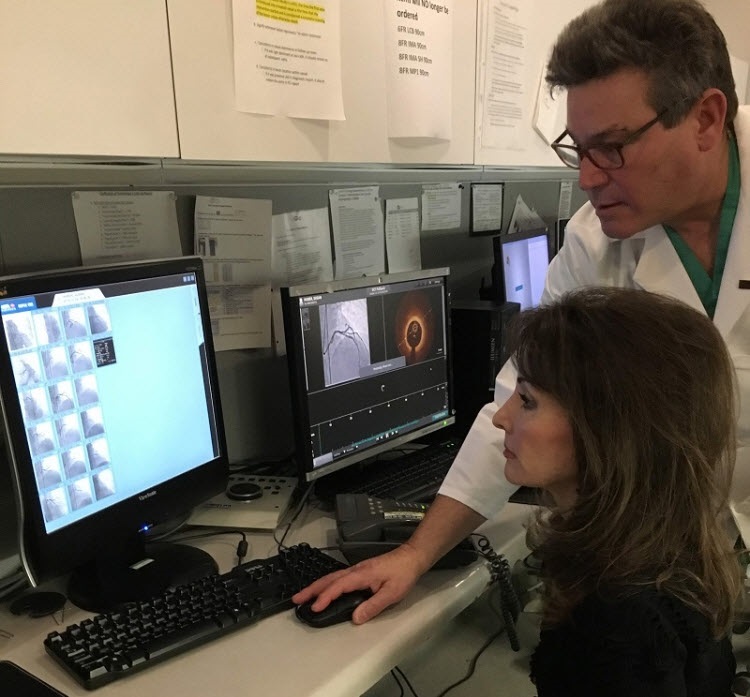 Dr. Richard Shlofmitz has treated Lucci's husband for a type of irregular heartbeat known as atrial fibrillation for about the last decade.
From the car, Lucci called her assistant to get his office number.
Shlofmitz was in the office and came to the phone.
"Those are pretty big symptoms," he told her. "I'll meet you at the ER."
***
Three months before, Lucci underwent a physical. Tests showed she was in as excellent health as the glossy magazines reported.
Her checkup had included an electrocardiogram, a recording of the heart's electrical signals. Shlofmitz got a copy and compared it to the new results. This showed she wasn't having a heart attack.
Considering Lucci's overall health, Shlofmitz expected to send her home soon. His final step was a CT scan to make sure the arteries leading to her heart were clear.
Using a type of imaging called optical coherence tomography, Shlofmitz found an 86.1 percent blockage in the left anterior descending artery. That's the passageway so vital that a full blockage is the type of heart attack dubbed the "widow maker." He also found a second large blockage.
Shlofmitz's tools determined the blockages were made of calcium, as opposed to cholesterol or scar tissue. The machine also provided the percentage of the blockages, their locations, lengths and everything else he needed to know.
"I can fix this," he told her.
***
The procedure took 33 minutes. By 9 p.m., her body was fully functioning again.
"You have the heart of a 20-year-old," Shlofmitz repeatedly told her.
The heart muscle was never compromised. The problem was on the way to the heart, in the arteries that deliver blood. The buildup was nothing she could've prevented through diet or exercise. It's genetic.
The trait probably came not from her centenarian mom, but her father, who had a heart attack caused by calcium deposits at 49. He lived into his 80s.
"We always thought I had all of my mother's genes," Lucci said. Laughing, she added, "Turns out, I have some of my dad's genes, too."
***
Lucci was cleared to leave the hospital by noon the next day.
Putting on makeup, she noticed the color had returned to her complexion.
"It must have to do with the blood flow now," she realized.
Looking good and feeling good, Lucci had Shlofmitz's blessing to perform two days later in the play "Celebrity Autobiography." Her role was low impact; she'd mainly read lines penned by Elizabeth Taylor and Ivana Trump.
The show was at Stony Brook College, near her home on Long Island. Her presence had been hyped, so she felt obliged to be there.
***
Throughout her long run of spectacular health, Lucci never considered herself invincible. That's why she took such good care of her body.
Most survivors turn an event like hers into a call to action. They clean up their diet or get more active. Shlofmitz joked that he couldn't give Lucci such advice. Her laugh was bittersweet. Knowing she'd done everything right and this still happened.
"Well, now the glass has shattered," she told herself. "I guess I'm really not that healthy."
Shlofmitz and Lucci's internist, Dr. Holly Andersen, said such feelings were typical. It took about two months to process her experience and to be at peace with it.
Throughout her blue period, solace came from remembering her performance at Stony Brook.
"It helped me reclaim myself," she said.
***
What soothed her most was gratitude.
Lucci thought about how fortunate she was that …
this happened while in public and not home alone,
it didn't hit a week later, when she would've been in Bulgaria,
the store manager immediately came to her aid,
an elite hospital was so close, she knew Shlofmitz and he was available, and
science and technology were capable of such a quick fix.
"My guardian angel was there that day," she said.
She also was grateful for the survivor she'd once seen interviewed on television, the woman who'd described the "elephant pressing on the chest" sensation.
That's why hours after leaving the hospital, Lucci had called her publicist to say she wanted to spread awareness about the warning signs of heart disease. She also knew she wanted to do it through the American Heart Association.
***
Warning signs can be different for men and women. They can vary from person to person.
The most common are pain or discomfort in the chest; lightheadedness; nausea or vomiting; pain radiating in the jaw or neck; discomfort or pain in the arm or shoulder; and shortness of breath.
The form they take doesn't matter, Shlofmitz said. What matters is acknowledging their presence.
With the warning signs of a heart problem, the only decision should be which phone you use to call 911, he said.
Sometimes people wonder whether they're having a heart problem. Maybe it's indigestion or a pulled muscle. Once the pain subsides, they think it's resolved. Shlofmitz recommends putting the symptoms to a three-prong test:
Did they flare during exertion (which can be as minimal as shopping)?
Did they go away at rest?
Have they occurred more than once?
If the answer to all three is yes, call 911.
"The heart doesn't fix itself," he said.
***
Lucci wants her message to resonate with women, especially since learning that heart disease is their No. 1 killer, claiming more lives each year than all forms of cancer combined.
"We're not on our own to-do list," she said. "We are nurturing others. That's what we do, and we have places to go and people to see, and we don't think we can fit (caring for ourselves) into our schedules."
She knows women fear overreacting or being a burden because both of those thoughts crossed her mind. She especially lamented "taking this wonderful doctor's time away from someone who really needed him." (As it turned out, Shlofmitz said he sees people in her dire state "probably 2 percent of the time.")
A recent study backs that up. Researchers in Europe found that women having a heart attack wait about 37 minutes longer than men before calling for medical help.
***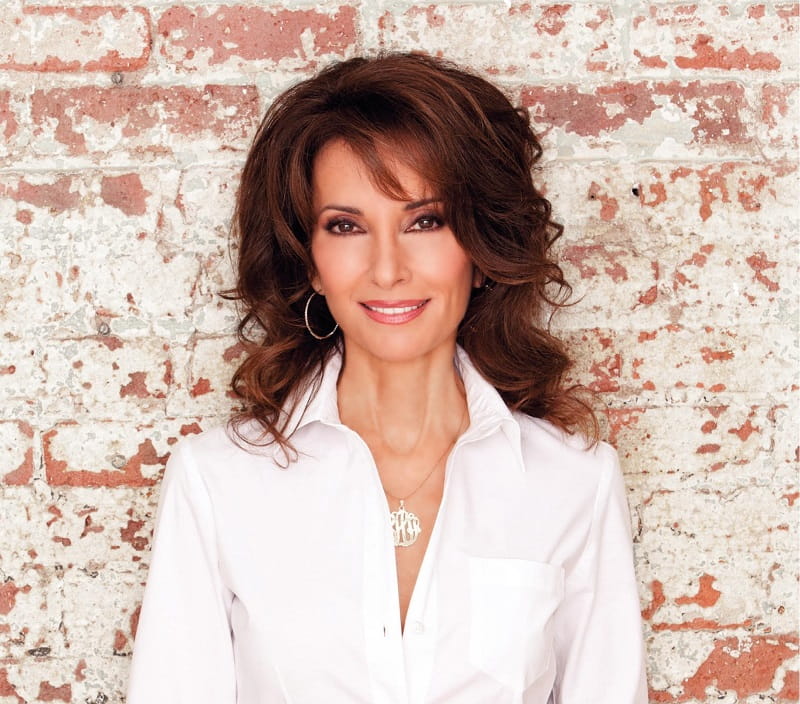 Ten years ago, Lucci walked the runway in the American Heart Association's "Go Red for Women Red Dress Collection" fashion show as a celebrity model.
On Thursday night, she'll walk the runway again – as a survivor.
Lucci made that connection for the first time during an interview with American Heart Association News. Her eyelids fluttered, appearing to blink away tears. With a smile stretched wide, she said, "There's so much gratitude in being a survivor."
Preventing heart disease is always best, but Lucci's story shows that sometimes it's inevitable.
"I would like women to pay attention to the symptoms that they're feeling – to be in touch with their bodies and to act on those symptoms," she said. "If you think something needs medical attention, pay attention and go to the doctor."
If you have questions or comments about this story, please email

[email protected]

.

---