---
There's still time to get that flu shot before peak season hits
By American Heart Association News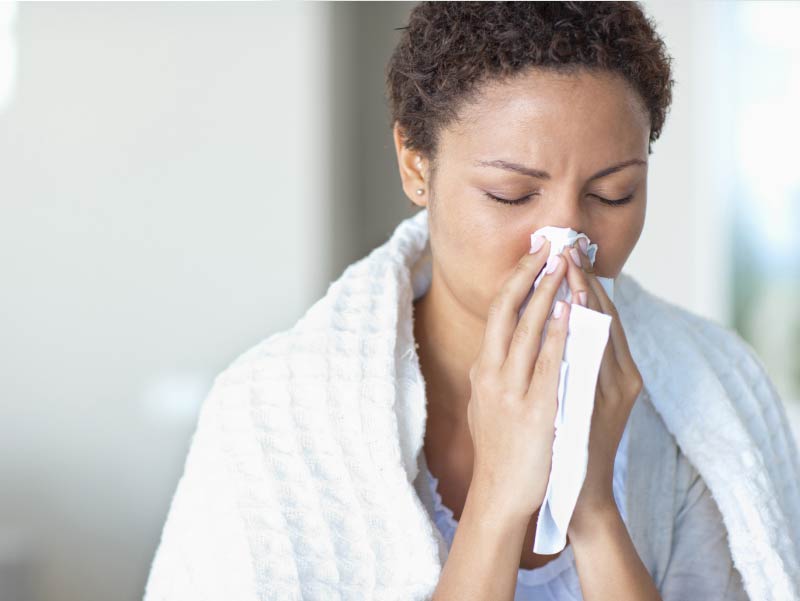 There isn't much news about this flu season yet, and the headlines about last year's terrible toll have faded.
But don't stop paying attention to the annual health menace, and what nearly everyone needs to do about it: Get a flu shot.
"It's still early in the season," said Dr. Trish Perl, chief of infectious diseases at the University of Texas Southwestern Medical Center in Dallas. "But there have been some flu deaths reported already, which is always concerning to us."
Last year caused great concern.
At a news conference in late September kicking off the vaccination drive, U.S. Surgeon General Dr. Jerome Adams said that a particularly fierce strain of the flu virus and vaccination rates that declined in some age groups "combined to make it a particularly bad flu season."
In a recent weekly report, the Centers for Disease Control and Prevention said flu activity around the country remained low. But that is not unusual. Peak flu season can range from December to March, with February the most common peak month.
However, health experts recommend that anyone over the age of 6 months get a flu shot by November at the latest because the vaccine takes two weeks to become effective. Perl said that discrepancy – urging people to get shots before the flu has become a problem – might dilute the message's effectiveness.
"Flu is something people have been a little blasé about," she said. "They don't understand it's a disease that kills a lot of people. This isn't just something that puts you in bed for a couple of days. It increases your risks of heart attack, of hospitalization and of death."
The flu is estimated to cause between 12,000 and 56,000 deaths and up to 710,000 hospitalizations in the U.S. each year.
Flu has always taken its biggest toll among older people and those with underlying illnesses. A study published earlier this year in the New England Journal of Medicine confirmed longstanding suspicions that the flu is linked to heart attacks.
The Canadian study analyzing five years of data showed that people over 35 who caught the flu had a six times greater chance of suffering a heart attack in the week following their diagnosis.
"Infections put a big toll on your heart," said Dr. Jennifer Robinson, a cardiologist and professor of epidemiology at the University of Iowa's Carver College of Medicine. "It has to pump more and people with heart failure can't keep up. Infection can cause you to have an inflammation and a plaque rupture, which can cause a heart attack or stroke."
As usual, the recommendations to get a flu shot come with asterisks: There's no way to know how bad flu season will be, and the vaccine prepared months in advance doesn't always target every strain of flu virus that actually hits. You still might get the flu, although it will likely be less severe. And yes, your shoulder may get a little sore, but the vaccine does not cause the flu.
None of that is a good excuse to go unvaccinated, Robinson said. "The older you get, the harder it is to fight off infections," she said. "And for anyone who has chronic diseases, the flu can tip people over and cause complications. So why take a chance?"
The surgeon general was more blunt.
"I'm tired of hearing people say, 'Well, I didn't get sick and I didn't get the flu shot.' Or, 'I don't like it, my arm hurts,'" Adams said. "Getting the flu shot isn't just about keeping you safe. Getting the flu shot is about community, about everyone else around you."
Because the virus is so contagious, people who are vaccinated help protect those who aren't, he said.
No matter how bad the upcoming flu season turns out, Robinson said to think of the vaccine as the perfect holiday gift for your family.
"The weather dries out, we all get together for the holidays and we spread our germs," she said. "So, get protection."
If you have questions or comments about this story, please email [email protected].

---