---
Coronary calcium test could help clarify heart disease risk – and control cholesterol
By Lucy Soto, American Heart Association News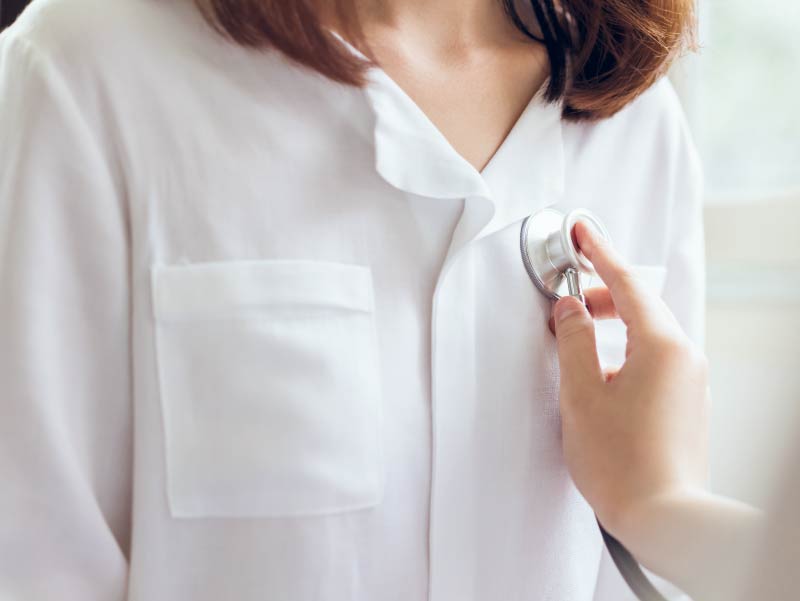 When doctors are sorting out what to do about a patient's cholesterol, a key calculation is that patient's future risk for developing heart disease. But what if that risk is uncertain?
New cholesterol guidelines released Saturday suggest it can help to have a coronary artery calcium test when risk status for people 40 to 75 years old is uncertain to determine who will benefit from statins.
Also known as a CAC test, it involves a type of rapid X-ray called a CT scan. It takes cross-sectional images of the vessels that supply blood to the heart muscle, to check for the buildup of calcified plaque, which is composed of fats, cholesterol, calcium and other substances in the blood. This calcium is different from the calcium in bones and isn't related to too much calcium in a diet.
The measurement can help a doctor identify who is at risk for heart disease before a person has signs or symptoms.
"A coronary artery calcium score can help refine decision-making about whether someone needs a medication to reduce their risk," said Dr. Donald Lloyd-Jones, a cardiologist and chair of the Department of Preventive Medicine at Northwestern University in Chicago.
The new cholesterol guidelines now have the benefit of more scientific studies that show the difference a CAC score can make in homing in on a person's future risk of cardiovascular disease – and whether to start on cholesterol-lowering drugs such as statins.
The test isn't recommended universally for everyone but is most helpful for those whose risk falls in an intermediate zone.
The guidelines lead doctors through a process – using a calculated formula and taking into account risk factors such as diabetes, cholesterol levels and high blood pressure – to place a patient in four classifications of risk: low, borderline, intermediate and high.
For intermediate or some borderline patients, the guidelines suggest doctors have an in-depth discussion about the potential benefits of statin drugs, considering all risk factors. If uncertainty remains whether to use a statin, doctors can consider delving further with a CAC test.
The test isn't always covered by insurance but can range in cost from about $100 to $400. It involves an equivalent amount of radiation exposure as a mammogram. The guidelines recommend the screening be done in facilities that have up-to-date technology that delivers the lowest radiation possible.
"It's been demonstrated to be able to help (doctors) make better decisions and target those people who may need medication to reduce risk or identify people with a CAC score of 0 who may be able to avoid medication," said Lloyd-Jones, a member of the guideline writing committee. "It makes a compelling case for cost-effectiveness. Our expectation is that insurance should start to cover it, not as a universal screening test, but for those people with intermediate risk."
A score of 1 to 99 indicates calcium is beginning to accumulate, and it then becomes a clinical judgment, said Dr. Scott Grundy, chair of the guideline writing committee and professor of internal medicine at the University of Texas Southwestern Medical Center and Veterans Affairs Medical Center in Dallas. "If your score is above a 100, then those people should probably be taking a statin."
The new CAC recommendation comes amid controversy in the field, he said. "Not everyone has been as thoughtful about it. So, we tried to develop the ideas in a more reasonable way based on the data that's available. Evidence is growing, and we want to use it appropriately in the right people."
According to the new guidelines, here are some groups where CAC testing may be useful:
– People reluctant to begin statin therapy and who want to understand their risk and potential benefit more precisely.
– People concerned about restarting statin therapy after stopping treatment because of side effects.
– Men ages 55 to 80 or women 60 to 80 with few risk factors who question whether they would benefit from statin therapy.
– People ages 40 to 55 with an estimated 10-year risk for developing heart disease between 5 percent and 7.5 percent, and risk factors that increase their chances of heart disease.
Find more news from Scientific Sessions.
If you have questions or comments about this story, please email [email protected].
---