---
More attention should be paid to heart health of lesbian, gay and bisexual adults, study suggests
By American Heart Association News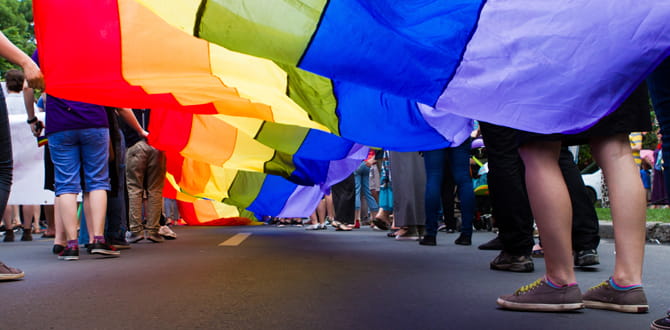 Lesbian, gay and bisexual adults are more likely than heterosexuals to have poor cardiovascular health, according to preliminary findings from a new study.
The study, presented Tuesday at the American Heart Association's Epidemiology and Lifestyle conference in New Orleans, analyzed data collected from 2,445 adults participating in the 2011-2012 National Health Examination and Nutrition Survey, a long-running federal study of U.S. children and adults.
Of the study participants, about 5 percent self-identified as lesbian, gay or bisexual.
The researchers looked at the participants' answers to questions related to their cardiovascular health, such as smoking status, blood pressure and blood sugar levels. Based on their responses and their blood work results, the participants were categorized as having ideal, intermediate or poor health.
Among adults ages 20 to 49, 60 percent of heterosexuals, 56.2 percent of bisexuals and 45 percent of gay men and lesbians had intermediate or ideal cardiovascular health.
The majority of homosexual and bisexual adults in that age range — 55 percent and 43.8 percent, respectively — were in poor cardiovascular health. By comparison, 39.9 percent of heterosexuals were in bad health.
Dr. Anshul Saxena, the study's lead author and a biostatistician at Baptist Health South Florida in Miami, said the findings underscore the need for primary care doctors — the first line of defense in disease prevention — to do more to help their LGB patients improve their cardiovascular health.
Saxena said part of the problem may be that LGB adults often worry about how their primary care doctors will treat them. A more welcoming health care environment, the researcher said, "may allow lesbian, gay and bisexual patients to feel better understood or willing to disclose [health concerns] and subsequently improve their care and health outcomes."
Dr. Billy A. Caceres, a practicing nurse and postdoctoral research fellow at Columbia University School of Nursing in New York City, said the results of the new study confirm previous findings that LGB young adults are more susceptible to heart disease and stroke than their straight peers.
Caceres is the lead author of a 2017 review article of studies that looked at cardiovascular disease risk among sexual minority adults. The review found lesbian and bisexual women were more likely than gay and bisexual men to engage in unhealthy behaviors that increase the risk of cardiovascular disease. In addition, LGB adults were more likely than heterosexuals to use tobacco, have poor mental health, use illegal drugs and be overweight.
Saxena and his colleagues are now looking at survey data from more recent years to get a better grasp of heart disease and stroke risk among LGB adults.
Caceres said adding data to the new analysis that goes beyond just the 2011-2012 survey could shed more light on the reasons why LGB adults have a higher risk of heart disease and stroke. He also said it would be important for the researchers to look at each group (lesbian, gay, bisexual) individually because "the disparities in this population potentially aren't uniform."
Beyond informing physicians about the health risks of LGB patients, Caceres said these findings have implications for heart disease and stroke awareness campaigns targeted to LGB communities around the country.
"We don't have anything that really focuses on cardiovascular health in LGB people," said Caceres. "And really, what would that look like? And what are the implications of having that type of public health campaign? Would it deter people from engaging in certain health behaviors?"
Ultimately, he said, "I think that the larger message is that a lot of our questions about this population are really unanswered."
If you have questions or comments about this story, please email [email protected].

---