---
After 2 heart attacks, she may need a new heart. But first comes her wedding.
By American Heart Association News
On her way to watch her beloved Kansas City Chiefs play in 2016, Leah Huss felt sensations far different from the usual pre-game jitters.
There was shortness of breath. And a heaviness in the left side of her chest.
Worse yet, those feelings were awfully familiar.
Seven years after surviving a "widow maker" heart attack, she knew she was having another. And that there was no time to waste.
Huss got to the hospital in time for doctors to discover that the stents that had propped open crucial arteries in her heart had become clogged again. She underwent an emergency procedure to re-open them, allowing the blood to begin flowing again.
But for how long? Her doctor was concerned enough to mention she may need a new heart.
That was nearly two years ago. Despite the challenges, she's determined to embrace life and so, in a few days, she'll walk down the aisle to be married.
Huss' story begins in 2009. At 38, she was in the best shape of her life.
In fact, she'd just gotten home from a 5-mile walk when she started feeling short of breath and tightness in her chest.
Many people might have chalked these symptoms up to overexertion. As the nurse manager of an emergency department, however, she knew better.
Doctors discovered that her left anterior descending coronary artery – the one that supplies most of the blood to the heart – was 100 percent blocked. And her right coronary artery was 60 percent blocked. Three stents later, blood flow to her heart had been restored. She also received a defibrillator to help keep her heart in rhythm.
Huss was diagnosed with heart failure, which means her heart wasn't pumping blood as efficiently as it should. She managed this by returning to her healthy lifestyle.
Then came November 2016 and the sensations she recognized right away, all of which led to her doctor – Dr. Prashanth Katrapati, an interventional cardiologist with Providence Medical Center in Kansas City, Kansas – to mention the possibility of a heart transplant.
Although she presented a brave face after the first heart attack, her resolve weakened after the second.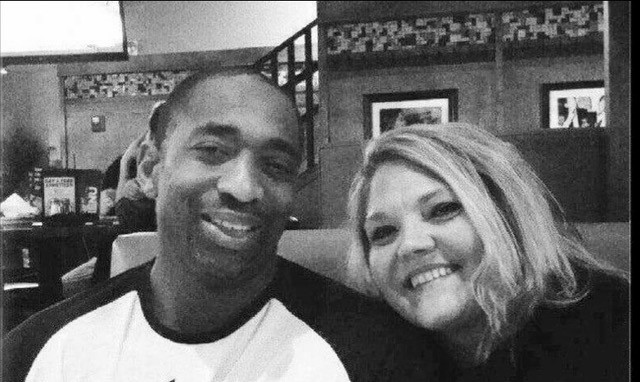 While she and Ronnie Monroe had known each other for years, they'd only recently become a couple and were getting serious. She steeled herself and asked if he really wanted to stay with someone with such dire health problems.
He replied that he most certainly did.
"I never saw someone who had a heart issue or any type of physical limitation," said Monroe, a systems analyst with the U.S. Department of Defense, who often accompanies Huss to her doctor appointments. "I saw someone who worked really hard and embraced both having fun and a heart condition."
While Katrapati continues to regularly monitor her heart, all Huss' attention these days is on their October wedding, scheduled to take place in Overland Park, Kansas.
"I've had some close calls, but Ronnie and I know this is our chance to throw a big party to celebrate our love," she said. "Because I know that life is precious."
She also knows that too many women think heart attacks only happen to men, especially older men. And she knows that heart disease is the No. 1 killer of women – more than all forms of cancer combined. She also knows the warning signs can be different for women.
She has used that knowledge to her advantage. Twice. Now she shares her story in the hopes it will inspire others, too.
"I might not have everything I have today if I didn't use what I knew and gotten to the hospital immediately," she said.
Stories From the Heart(link opens in new window) chronicles the inspiring journeys of heart disease and stroke survivors, caregivers and advocates.
If you have questions or comments about this story, please email [email protected].
---