---
Phone app gets more adults to take their blood pressure medication
By American Heart Association News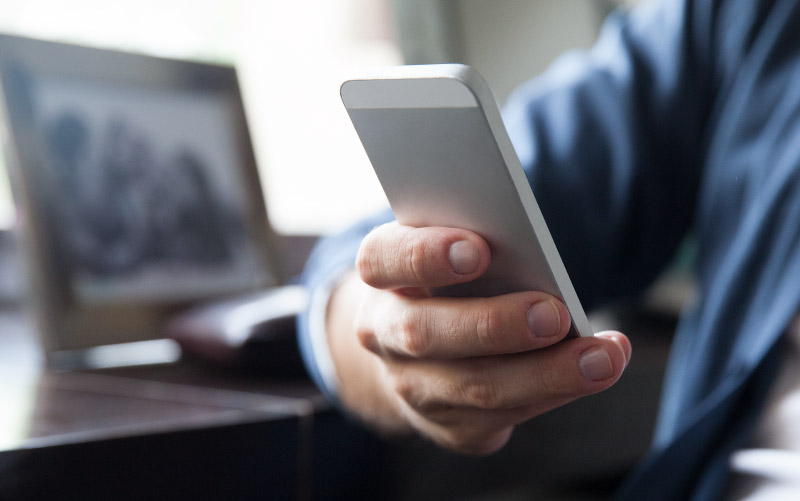 People with high blood pressure are more inclined to take their medications correctly if an app on their smartphone reminds them, a new study suggests.
Considering an estimated three out of four Americans do not take their medications as directed, researchers wanted to test the impact of the Medisafe app on people with high blood pressure – a condition that affects more than 100 million U.S. adults. Researchers reported the findings Saturday at the American Heart Association's Joint Hypertension 2018 Scientific Sessions(link opens in new window) in Chicago.
The app alerts users when to take their blood pressure medications and tracks self-reported adherence, according to the study's lead investigator Rolin L. Wade, a registered pharmacist and senior principal at the health care research firm IQVIA, which conducted the research funded by Medisafe.
"What we found is that patients that installed the app had improved adherence and persistence to their hypertension medications," Wade said.
Adherence looks at whether people take their medications the way they're prescribed. Persistence is whether they take their medications with no gaps over time, which is important because hypertension treatment tends to be long-term.

Researchers studied more than 4,000 adults who installed the app compared to more than 12,000 adults who didn't. They looked at trends in behavior during about 14 months before installing the app and about 12 months after. People were 8.3 percent more likely to take their blood pressure medication if they used the app.
The app also led to fewer interruptions in therapy during the one-year follow-up, with 81 percent of users filling their prescription relatively on time compared to 35 percent of controls. Investigators didn't look at whether these improvements led to better blood pressure control among app users.
Poor medication adherence is a big problem, especially among high blood pressure patients. Other studies suggest nonadherence accounts for nearly half of poorly controlled hypertension cases.
People with high blood pressure often don't take their medications because they feel fine, said Dr. Marc S. Eisenberg, a cardiologist and associate professor of medicine at the Columbia University Medical Center in New York City. Others forget, fear side effects or can't afford it.
"The issue is that we all know there are a lot of long-term complications of having not well-controlled blood pressure," Eisenberg said. "It's not like you have a cold and want to make sure your runny nose stop, so you take a pill and feel better. You're taking a pill once or twice a day to prevent complications that might occur 10 or 20 years down the road."
Doctors and nurses need to educate patients about why it's important to take their medications, and patients who have drug-related side effects should talk to their providers about changing medications to avoid those problems, he said.
With so many health apps on the market, it's important to put claims to the test, Wade said.
"Having an app is an intervention," he said, "and it's valuable to understand, does the intervention do what it claims to do?"
If you have questions or comments about this story, please email [email protected].
---