---
'Gronk girl' tackles her second heart transplant in 5 years
By American Heart Association News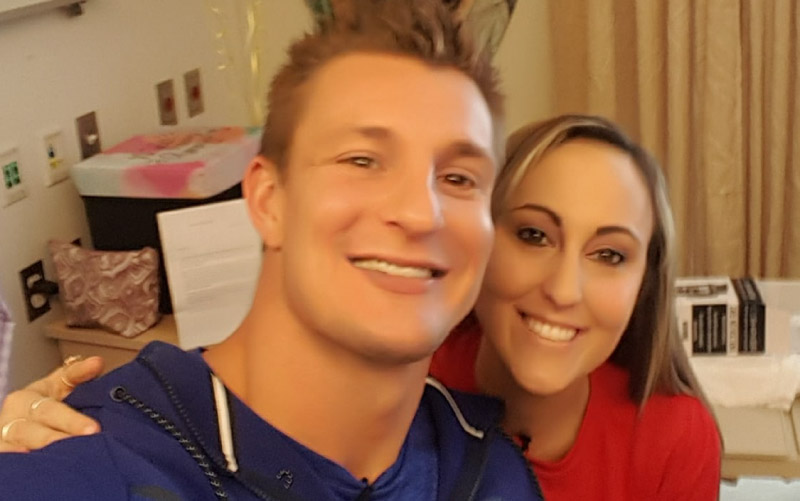 Now that she's on her third heart, Lauren Meizo knows a good deal about how to live for months in a hospital room, about how her internal organs work together, about how to be patient and tenacious during long periods of recovery.
She's also learned a lot about her purpose in life, thanks in part to a little help from her favorite NFL player.
Meizo is a 28-year-old resident of Chicopee, Massachusetts, who gained a bit of internet fame earlier this year as the "Gronk girl." Her request for a meetup(link opens in new window)(link opens in new window) with New England Patriots star Rob Gronkowski while she was on the heart transplant waiting list went viral, then became a reality(link opens in new window)(link opens in new window).
Gronkowski's visit came on day 86 of what turned into a 130-day wait. The tight end known as Gronk lightened the mood with his trademark goofiness and the kind of swagger that Patriots fans love. Videos of his visit to her room at Brigham and Women's Hospital in Boston spread across the internet, bringing attention to the importance of organ donation.
Meizo knows Gronk's visit and the resulting publicity made a difference because others have told her that they or their loved ones signed up to become organ donors after learning about her story.
"It's a really good feeling that just through our story, maybe one person can help seven other people through giving their organs," she said. "Think of the countless people that are touched by one person staying alive, all because someone decided to check a box."
Even without an All-Pro tight end boosting her popularity, Meizo's story is well-known in organ transplant circles.
She was diagnosed with scoliosis when she was 10 and, years later, with Laing distal myopathy, a rare form of muscular dystrophy. Her heart function slowly decreased. In December 2013, she received her first transplant. The donor had been a 43-year-old woman with three sons.
"To know there was a family attached to this heart – it was a mother's heart – there was a lot of guilt the first time," Meizo said. "There was a lot of, 'Why do I get to live? Why couldn't they live?' And then, as you learn, you have nothing to do with it. … It was going to happen regardless."
Her donated heart eventually developed advanced coronary artery disease. Meizo's physician told her it could have been something the donor had that was mild with no symptoms.
As Meizo's health worsened, doctors said she needed another heart – and, this time, with a new kidney, too. Both organs would need to come from the same donor.
Meizo never met the family of her first donor. Yet as she waited for another transplant, she felt it was important to let them know what was happening.
"It was at first difficult to tell them I was going through this again," she said shortly before the second transplant. "To them, the heart was still beating … I only felt it right to tell them what was going on."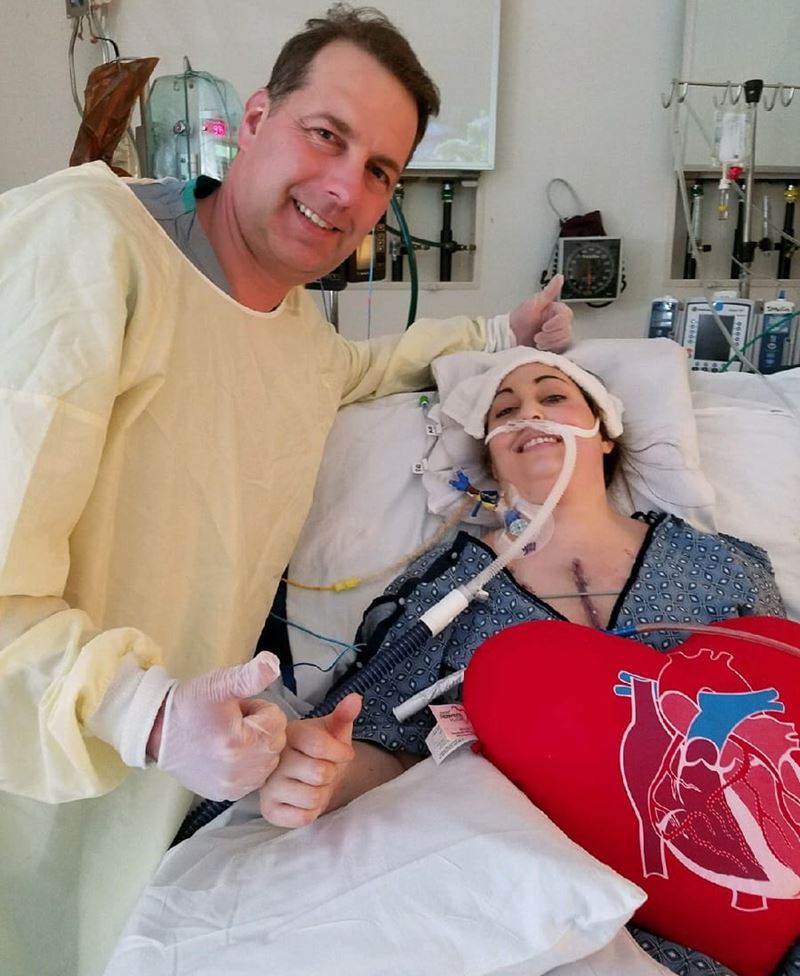 The latest transplant was May 17. All Meizo knows about the source of her newest heart and kidney is that they came from a woman slightly older than she is. Having been through the ordeal once before, she again mourns for the donor family's loss but appreciates them passing along the gift of life.
"I think that has made Round 2 a lot easier in the sense that I understand that someone has to pass for me to live, but I have nothing to do with it," she said.
Meizo's mother, Lynne Robitaille, has been by her daughter's side throughout their journey. In 2017, she published her chronicles of their struggles leading up to the first transplant, as well as the lessons she learned about patient advocacy, in the book Strength in a Heartbeat: Diary of a Heart Transplant. Those lessons helped mother and daughter prepare better for the second transplant, but nothing could ease the stress of months of waiting for a donor.
"I wrote that God has a reason why we're doing this again," Robitaille said three days before her daughter's second transplant. "Someday I hope we'll find out the reason why. To live through it once is unimaginable. To live through it again, you just keep saying, 'Why?'"
Meizo said she can't imagine going through either transplant without her mother's support, and she said she knows the experiences have taken a toll on her: "Mom says I need a new hobby. Surgery's not cutting it anymore."
Though her health probably precludes her from being able to donate anything but her eyes, Meizo is an organ donor.
She admits that she didn't sign up until she was waiting for her first heart. She wasn't opposed, she just hadn't learned about donation yet. Now it's her mission to make sure others understand the important opportunity that, in most states, requires only checking a box on their driver's license application.
Meizo speaks at events on behalf of Donate Life and the American Heart Association. Every time she discusses her first transplant, she thinks of the family that donor left behind.
"I just hope I made them proud," she said.
Stories From the Heart chronicles the inspiring journeys of heart disease and stroke survivors, caregivers and advocates.
If you have questions or comments about this story, please email [email protected].
---