---
Google just launched Heart Points. Here are 5 things you need to know.
By American Heart Association News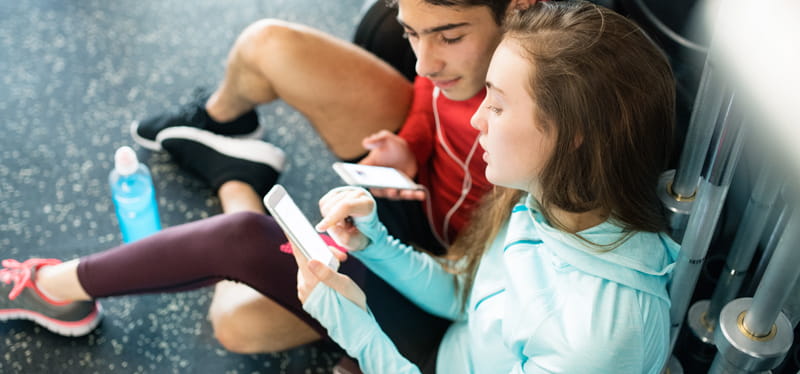 When it comes to physical activity, experts say more movement is great – but more movement with greater intensity is best.
But not all fitness and activity trackers have been able to emphasize the difference. Now, a redesign of Google Fit launched Tuesday will be able to do just that by incorporating a new measure called Heart Points. It's a collaboration with the American Heart Association's Center for Health Technology & Innovation(link opens in new window), and it uses the AHA's recommendations(link opens in new window) for exercise and activity. Here's what you need to know:
1. The new Google Fit is designed around Move Minutes and Heart Points.
Both intensity and the amount of physical activity play a critical role in cardiorespiratory fitness, an important measure of the ability of the heart and lungs to provide oxygen to muscles during exercise.
Google Fit users will earn Move Minutes for all activity, like taking the stairs instead of the elevator or catching up with a friend over a walk instead of a coffee. Then, Heart Points will track when users take it up a notch and get their hearts pumping harder. It gives one point for each minute of moderately intense activity like picking up the pace while walking your dog, and double points for more intense activities like running or kickboxing.
"We were surprised that many of the current Google Fit users were not meeting the recommended levels of physical activity, even among those users that were consistently active every day," said Margaret Hollendoner, head of product for Google Fit. "Many didn't know that simply picking up the pace when out for a walk could get them there. This is why we decided to focus on making the American Heart Association's recommendations clear and achievable."
2. This new measure is science-based.
The AHA's recommendations – based on federal guidelines – are that most adults should have at least 150 minutes per week of moderate exercise like brisk walking, or at least 75 minutes per week of vigorous exercise like running.
It just takes 30 minutes of brisk walking five days a week to reach the recommended amount of physical activity proven to reduce the risk of heart disease, improve sleep and increase overall mental well-being.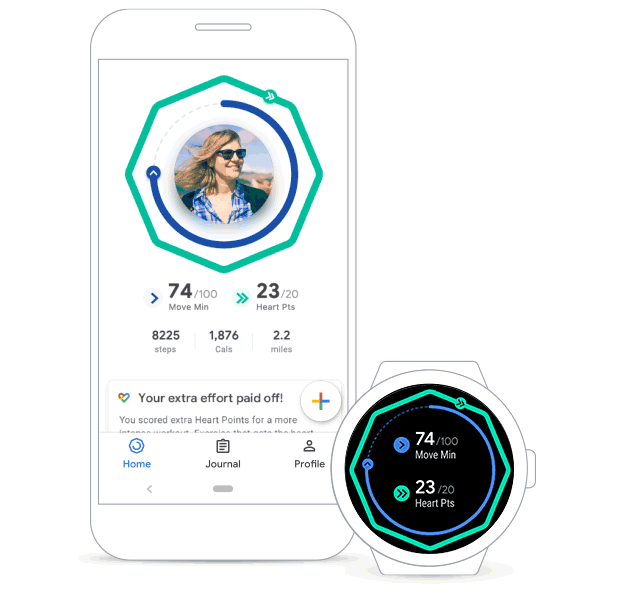 3. How does it work?
The Google Fit app will track Heart Points and Move Minutes during walks, runs or bike rides using your phone or watch sensor, like the accelerometer and GPS. You also can select activities like Pilates, rowing or spinning. The app also syncs with other fitness apps, such as Strava, Runkeeper, Endomondo and MyFitnessPal, to give you credit for the Move Minutes and Heart Points you achieve.
4. Being physically active is key to preventing heart disease.
Cardiovascular disease is the leading cause of death nationwide – and one in every three adult fails to engage in any leisure time physical activity. Being more active can help lower blood pressure, boost levels of good cholesterol, improve blood flow and keep weight under control – all of which are good for staying heart-healthy and living a long life.
"We're thrilled to be collaborating with Google on this exciting new application that translates our science-based physical activity recommendations to more people. We want to meet all Americans where they are in new, innovative ways that make getting heart-healthy easy," said Laurie Whitsel, who oversees physical activity initiatives for the AHA.
5. It'll be available this week for download.
The Google Fit update will be rolled out this week for Android phones and Wear OS by Google smartwatches, for Android and iOS. Current Google Fit users will see upgrades on their phone or smartwatch by Saturday.
If you have questions or comments about this story, please email [email protected].
---