---
California ban on soda taxes worries health experts
By American Heart Association News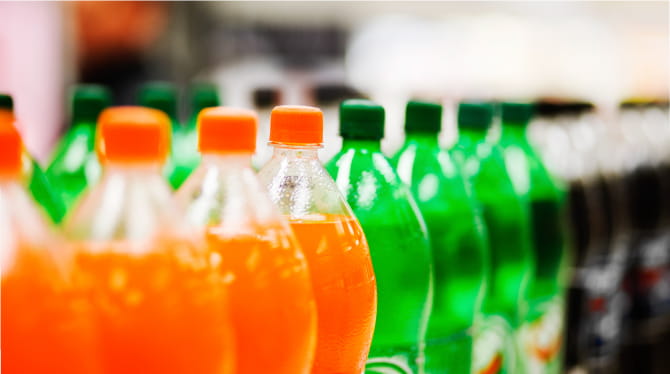 California's new law banning taxes on sugary drinks in the nation's most populated state handed the beverage industry a major victory.
Health advocates, however, say it's a major defeat for the public's well-being.
They're already looking into options to repeal the law that passed Thursday after a swift and dramatic political fight. Experts worry the law puts millions of people at higher risk for obesity, diabetes and other major health problems linked to sugary drinks. When soda, sports drinks and other sugar-packed beverages are more expensive, people drink fewer of them, tax supporters say.
The American Cancer Society, American Diabetes Association, American Heart Association and about 20 other groups issued a joint statement earlier this week (link opens in new window)opposing the measure.
"This is one of the worst pieces of legislation I have seen in more than 30 years spent fighting for better health for kids and families," American Heart Association CEO Nancy Brown said in a news release.
The law forbids new local taxes on sugary drinks for the next 12 years. And while the soda industry is expected to try to duplicate its triumph elsewhere, one public policy expert warned that what happened in California might actually backfire in other states.
The legislation was part of a last-minute political deal to stop a different tax initiative that the beverage industry helped place on California's November ballot. That measure would have prevented local communities from raising any kind of tax without first getting two-thirds "supermajority" approval from voters.
The beverage industry withdrew that initiative from the ballot after California Gov. Jerry Brown signed the local-tax moratorium into law. The Sacramento Bee (link opens in new window)reported this week that Brown met with top soda industry officials weeks before signing the bill.
The American Beverage Association, which poured tens of millions of dollars into anti-soda tax efforts in California and elsewhere, declined to comment beyond issuing a statement that said its legislation is helping local communities. "Our aim is to help working families by preventing unfair increases in their grocery bills," the statement said.
California joins Arizona and Michigan as states with laws blocking local governments from passing sugary drink taxes. In Oregon, voters will decide the issue in November.
The California law represents a reversal for a state that boasted four cities, including the nation's first, to have passed a sugary drink tax. Berkeley, San Francisco, Oakland and Albany each impose a one cent-per-ounce levy on sugary beverages, which have been linked to obesity, diabetes, stroke, heart disease and tooth decay. The new law will not affect any of the taxes already in place.
"This is a tragic day for both public health and democracy," said Dr. John Maa, a general surgeon and president of the San Francisco Marin Medical Society.
Healthcare costs related to treating chronic conditions worsened by drinking sugary drinks have taken "an enormous toll on communities," Maa said.
"To do something as shortsighted as banning soda taxes for an entire decade without understanding the science and economic implications is an error, a dreadful error," he said.
The taxes have proven to be effective, Maa said. He pointed to a study (link opens in new window)that found purchases of sugary drinks in Berkeley dropped 10 percent in its first year of the tax, while sales of bottled water increased nearly 16 percent.
"People see the advertisements, they learn about obesity, diabetes and tooth decay, and then make a conscious decision," Maa said. "Even in areas where a soda tax doesn't pass, the campaign educates people."
Outside California, Philadelphia, Seattle and Boulder, Colorado, also have sugary drink taxes. They're also being considered in other jurisdictions. That's partly why the beverage industry has started funding efforts at the state capitol level rather than the local level.
"It's not surprising that the industry will have its periodic victories because they're spending tens of millions of dollars to fight taxes, compared to very little money for the public health community," said Kelly Brownell, dean of the Sanford School of Public Policy at Duke University.
Because the science linking sugary beverage consumption to negative health outcomes is "rock solid," Brownell said California's action may prompt other state legislatures to propose statewide excise taxes on sugary drinks.
"So far, the only taxes have been at the city level, at least in the U.S., but there are places where they're countrywide," he said, noting Mexico, France and the United Kingdom are among roughly 25 countries and territories with national taxes.
"The science is so clear that taxes have established benefits. I wouldn't be surprised if some other states don't start to think about passing taxes statewide, rather than just leave it up to the cities."
If you have questions or comments about this story, please email [email protected].

---