---
Chemicals used to flavor tobacco may damage blood vessels
By American Heart Association News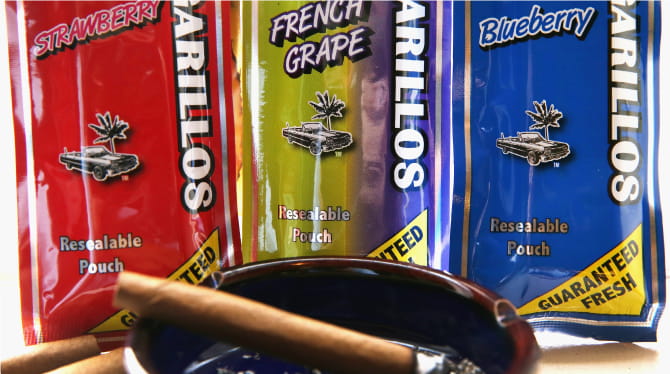 Chemicals used in popular flavorings like clove, mint and vanilla that are added to cigarettes, e-liquids and other tobacco products can harm blood vessel cells that help keep the heart healthy, a new study shows.
More studies are needed on whether these products will increase cardiovascular disease risk in those who use them, but these latest findings, the researchers said, lend support to ongoing efforts to regulate or ban flavorings in tobacco and nicotine products.
"One of the biggest, I think, questions that remains is how much of the flavoring additives get into the blood circulation after you inhale them," said Jessica L. Fetterman, a vascular biologist at Boston University School of Medicine. Fetterman is the lead author of the study, which was published Thursday in the journal Arteriosclerosis, Thrombosis, and Vascular Biology(link opens in new window) and funded in part by the American Heart Association.
For the study, Fetterman and her colleagues looked at cells from the aorta and veins of smokers and non-smokers. These cells help regulate blood flow and blood vessel inflammation — a hallmark of heart disease. In the lab, they added nine chemicals used to flavor tobacco to the cells to see how the cells reacted. They observed reactions that suggest ingesting the chemicals affects cells in ways that may increase risk for heart disease and stroke.
The findings indicate the chemicals cause harm separate from the known harms caused by tobacco.
The results show, for example, that chemicals used in vanilla and clove flavorings caused the type of cell damage seen in diabetes and high blood pressure, two leading risk factors for cardiovascular disease. The study also found that even at low concentrations the chemicals caused blood vessel inflammation.
Longtime tobacco researcher and physician Dr. Neal L. Benowitz, who was not involved in the study, said the new findings are an important contribution to existing research but aren't "really ready for translation to clinical practice or regulatory standards."
Benowitz, a professor at the Center for Tobacco Control and Research and Education at the University of California, San Francisco, said because the study was done on cells in a lab, it doesn't accurately assess the effect these substances have on cell and organ function in the body.
Even so, he said, "I think [these findings] alert regulators that flavors need to be considered in evaluating the cardiovascular health [impact] of e-cigarettes, as well as flavors used in tobacco cigarettes and cigars."
Recent statistics from the Centers for Disease Control and Prevention show tobacco use has gone down among youth. This is widely believed to be due to the success of long-term anti-smoking efforts. But the use of e-cigarettes and nicotine-only products, like Juul, is increasing.
A CDC report published earlier in June showed that 3.3 percent of middle school students and 11.7 percent of high school students said they had used an e-cigarette. A 2015 study found that many students say they've tried e-cigarettes in part because of the flavors in the liquids.
The nicotine-based Juul, which looks like a thumb drive, has become one of the most widely used e-cigarettes among teenagers and young adults. It represented more than half of all e-cigarette sales in the U.S. as of March, according to Nielsen data.
"That's really the big concern, that kids are going to become hooked on [these products]" said Fetterman.
Fetterman hopes her research motivates public officials to follow the lead of San Francisco and outlaw tobacco and nicotine products with flavorings. Last week, voters in the Northern California city resoundingly upheld what is considered one of the strictest bans on flavored tobacco and nicotine products in the country.
The Washington, D.C.-based Campaign for Tobacco-Free Kids is among the groups that support measures banning flavorings in tobacco and nicotine products and policies that reduce nicotine levels in cigarettes.
The nonprofit's president Matthew L. Myers said in a statement earlier this year that as more research shows flavorings play a key role in tobacco use among youth, the FDA "must act promptly to stop the flood of flavored e-cigarettes and cigars that have entered the market in recent years and threaten to addict a new generation of kids."
The Food and Drug Administration is considering regulating flavors in tobacco and nicotine products.
If you have questions or comments about this story, please email [email protected].

---