---
Nutritious eating, physical activity boosts mom's heart health
By American Heart Association News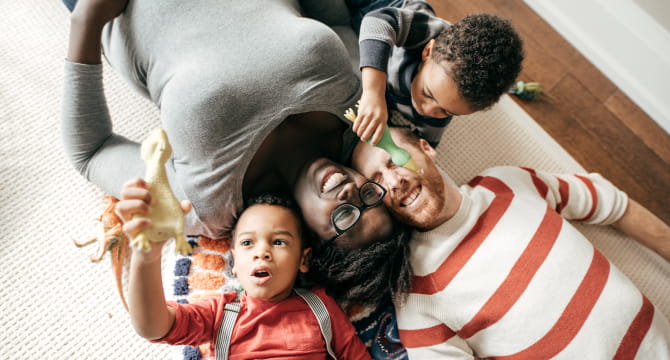 As Mother's Day approaches, many families are busy planning a special day for Mom. Perhaps it will include a delicious brunch, a family cookout or a thoughtful card.
It's also an excellent time to encourage women to consider the biggest gift they can give themselves and their family all year long – their health.
Women so often take care of others that they may neglect their own health needs, said Dr. Jennifer Mieres, a professor of cardiology at Zucker School of Medicine at Hofstra/Northwell.
"This Mother's Day, put yourself as No. 1, recognizing your health is your most important asset," Mieres said. "Scheduling time for you on your daily list is really important."
Cardiovascular fitness is essential because it affects so much of your overall health. Though strides have been made in early diagnosis and treatment, heart disease remains the biggest killer of women and men. And the cost of all cardiovascular diseases are rapidly rising, expected to hit about $1.2 trillion by 2035, according to American Heart Association projections.
The positive news is that controlling major risk factors could reduce a person's risk of heart attack or stroke by up to 80 percent.
These five steps can help women on their path toward a healthy heart:
1. Know your risk factors
Whether your annual medical exam is with a family doctor, an OB-GYN or other health care provider, discuss risk factors such as high blood pressure, smoking, diabetes and a sedentary lifestyle.
Know your cholesterol level and body mass index, too.
Learn whether your abdominal fat represents an increased risk. A waist circumference that is more than half of your height can be a risk factor for heart disease, Mieres said.
Women who have had pregnancy-related complications such as preeclampsia or gestational hypertension can be prone to heart disease later, research has shown.
2. Control your risk
Adopting a healthier lifestyle goes a long way in heart disease prevention. "That includes choosing to move every day," Mieres said, adding that it's important to "demystify" exercise. And that it can be as simple as jogging, walking, cycling or even dancing – as long as you aim for 45 minutes most days of the week. Physical activity can help reduce blood pressure and diabetes risk, control cholesterol and aid in overall cardiovascular health.
Eating more fruits and vegetables also contributes to heart health. One easy approach, Mieres said, is to choose colorful meals. And consider a diet containing healthier fats in the form of olive oil and nuts.
Stopping smoking and avoiding secondhand smoke greatly reduce cardiovascular disease risk. Your doctor can advise you on the assortment of tools available for quitting smoking.
3. Get enough sleep and manage stress
Women who sleep less than seven hours per night are more prone to heart disease, Mieres said, so remember to take steps to get your rest.
Physical activity helps to control stress, which can take a toll on heart health. Chronic stress can increase blood pressure and lead to inflammation in certain blood vessels.
Making an exercise plan sustainable is a key to its success, said Mieres, who offers suggestions for partnering with doctors, family and friends in heart health.
If you work at night or sleep at unusual hours, customize your schedule so you get enough exercise. To remain on track and motivated, Mieres recommends finding a friend or family member to exercise with you, or using a wearable device that measures activity.
Small, relaxing additions to your daily routine can also help with stress management. Consider listening to music or downloading a meditation app for a dose of calmness.
4. Raise your awareness
Understanding heart disease and its impact on women helps you keep heart health in focus and take action.
The AHA's Go Red For Women(link opens in new window) campaign, created in 2004 to raise awareness, encourages women to follow an exercise routine and eat a healthier diet.
"Going red" also means a woman visits her doctor for important medical tests and influences others by talking about heart health.
Cardiovascular disease is the leading killer of women(link opens in new window) and causes one in three deaths each year – or about one woman every minute. The campaign points out that heart disease can present itself differently in women and men. For example, with men, chest pain is a possible symptom of a heart attack, but with women symptoms may include back, neck or jaw pain.
5. Be proactive with your doctor
Don't hesitate to bring up prevention and possible heart disease symptoms with your doctor or other medical provider. Fatigue or extreme intolerance to exercise can be warning signs, Mieres said.
If your doctor determines you need medication to prevent heart disease or keep it under control, be sure to take it.
There's no need to have a full grasp of scientific studies to live a heart-healthy life. But knowing the basics helps women identify risks and make important lifestyle decisions. Women take care of their families and jobs and even cars and appliances. So, it makes sense to make time to take care of themselves.
If you have questions or comments about this story, please email [email protected](link opens in new window).
---