---
STORIES FROM THE HEART: 'Tough times don't last, but tough people do' – like this survivor of a stroke when she was 15
By American Heart Association News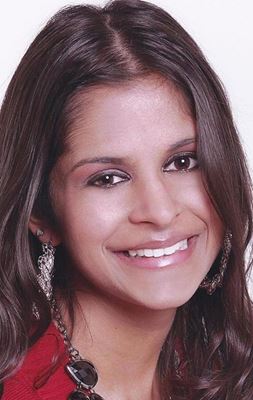 Vandna Mittal loved dancing and snowboarding. She played varsity tennis and took honors classes at her high school in Redlands, Calif.
When a headache disrupted the 15-year-old's walk to class, she dismissed it.
"Who would think it was anything?" she recalled. "Just a headache – harmless."
But Vandna began feeling confused in her English class while studying Shakespeare, and she was a whiz at Shakespeare. Walking to her next class with a friend, she felt something odd happening in her body. As they arrived in the classroom, Vandna was weak and collapsed to the floor.
Though she could hear others talking, she couldn't speak. School officials called her father, and she was taken by ambulance to a local hospital.
Tests indicated Vandna had a stroke affecting the right side of her brain, thus impacting the left side of her body. Vandna comes from a family of physicians, so her relatives immediately understood the severity of her condition.
"They were in complete shock," she said, "and they were scared."
***
Taken by helicopter to UCLA Medical Center, Vandna underwent more tests to pinpoint exactly what was going on.
Doctors determined hers was a complicated case involving a clot in her carotid artery because she had a dissected artery – a condition where the lining of the artery separates from the artery wall, causing two flow pathways. Meanwhile, the three-hour optimal window for getting immediate stroke treatment had passed.
"The damage had already been done," she said.
The stroke had caused her brain to begin to swell, and she needed surgery to relieve the pressure the swelling was putting on her brain. Her uncle, a renowned anesthesiologist, flew in from London with Vandna's grandparents and conferred with the California doctors. They removed part of her skull to make room for the swelling. Once the swelling subsided, her skull was placed back intact.
When Vandna initially was told she'd experienced a massive stroke, she simply couldn't believe it.
"All I knew about strokes was that old people had them," she said.
Having been on a breathing machine and barely able to eat or talk, Vandna used hand gestures to communicate and didn't say much.
"Honestly, I was in such shock I didn't know what to feel, what to think," she said. "I just chose not to talk."
***
Vandna was in the hospital and a rehabilitation center for about three months beginning in April 2005.
At the rehab center, Vandna began to realize "my whole life has changed." She learned again how to turn down a bed and use the restroom on her own.
"The simplest things," she recalled.
When she had difficulty brushing her teeth, it struck her how different her daily life might be.
"I was like, OMG, what in the world?" she said.
Despite an initial prognosis that she would never live a normal life, Vandna gradually improved. She finished high school, earned a degree in speech therapy at University of Redlands and recently finished her master's degree courses in elementary education at California Baptist University. Now, at age 24, she's completing her student teaching.
Getting around on a college campus wasn't easy. She wears a brace on her left leg to support her ankle. Her left arm tires quickly, and she often became exhausted.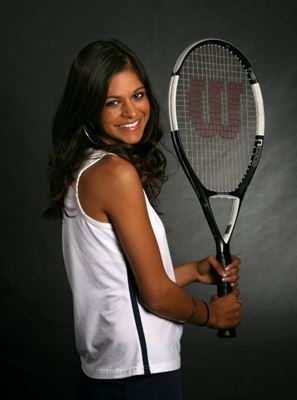 Another lingering effect is the left side of her face and left eye are not parallel with her right side when she smiles. By doing some modeling, Vandna has worked to boost her self-esteem. She feels she was robbed of her time in her late teens and early 20s to learn social development, when others form new friendships and begin dating.
"I was in survivor mode," she said. "I'm, in a way, playing catch-up. I've gone through a lot of dark days."
Vandna dislikes the word "disability" and prefers "physical impairment" to describe her body's limitations. Fortunately, today she can drive and getting dressed is getting easier. She chuckles when explaining some of the challenges she's faced.
"Putting socks on with one hand? HELLO!" she said.
***
After the stroke, Vandna became involved with the American Heart Association. She has shared her story at public events and helped with heart disease and stroke awareness week at college. She was featured in a charity campaign through the Stater Bros. grocery stores, and she's sharing her story again to help raise awareness in May as part of American Stroke Month.
Stroke is the No. 4 cause of death in the United States and a major cause of physical impairment. Vandna describes having a stroke as "dodging the ultimate curve ball in life."
As she embarks on her new life, she urges others to stay positive and to remember that there's always someone else in a worse situation. Vandna offers one of her favorite sayings: "Tough times don't last, but tough people do."
***
Photos courtesy of Vandna Mittal
---