---
Sitting too much may raise heart disease risk
By American Heart Association News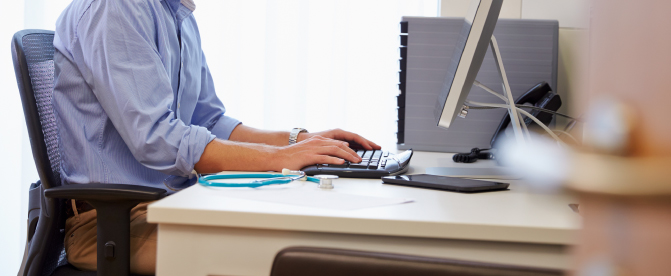 The old adage "move it or lose it" doesn't only apply to couch potatoes. Even people who exercise regularly could be at increased risk for heart disease and stroke if they spend lots of time sitting, according to a science advisory(link opens in new window) from the American Heart Association.
"We spend a lot more time sitting behind computers than we used to. Movement is being engineered out of our lives, and the best advice is that we need to sit less and move more," said Deborah Rohm Young, Ph.D., chair of the panel that wrote the new advisory published in the American Heart Association journal Circulation.
Young, the director of behavioral research at Kaiser Permanente Southern California, teamed up with a panel of experts to look closely at the best research on sedentary behavior. The authors concluded that prolonged sedentary time can be bad for your heart and blood vessels regardless of how much physical activity you get.
"If you're already physically active, that's the most important thing. But it's good to take breaks from sedentary time, too," Young said. "Instead of powering through your work from the minute you get into the office until lunch break, consider walking around the office a couple of times."
The statement said evidence suggests too much sedentary time increases the risk of cardiovascular disease, diabetes and death. Sedentary time is rising, with U.S. adults now spending an estimated six to eight hours a day engaged in sedentary behavior, which includes sitting, driving, reading, TV viewing, screen time and computer use, according to the advisory.
Marc Hamilton, Ph.D., author of several studies on sedentary behavior and a professor at the University of Houston, said his own research shows adults spend more than nine hours a day being sedentary.
He called the advisory "an important statement" and agrees with the authors about the need for everyone to move more often.
"I like to remind people that 30 minutes a day of exercise can't immunize you from what you do the other 23-and-a-half hours," said Hamilton, who wasn't involved in the advisory.
"Our bodies were built to move all day. They weren't built to be idle and stationary with a metabolic rate similar to a person in a coma," Hamilton said. "When we're depriving ourselves of that kind of essential muscular activity throughout the day, very potent things happen inside our bodies. You can't impact those same cellular processes by going to a gym and doing artificial exercises for 30 minutes."
The statement also noted that certain smartphone apps might be an effective way to get people up and moving. "The use of technology to reduce sedentary behaviors requires further study, but appears promising," the statement said.
Young said there are still lots of questions about how our health is affected by being sedentary, which comes from the word "sedentarius" and is defined as "sitting, remaining in one place."
"Sedentary time is very nebulous. We don't have really good ways of assessing it or understanding the underlying mechanisms," she said. "Is standing better than sitting? Is typing while you sit better than not typing? These are both sedentary behaviors, but we don't know if some movement while being sedentary may be helpful."
The answers, Young said, will only be found in further research: "I'd put the challenge to physical activity researchers to expand and consider a new field of research on sedentary behavior."
In the meantime, the advisory's authors recommend 30 minutes or so of moderate to vigorous exercise each day to meet the AHA's weekly recommendation of 150 minutes of moderate exercise or 75 minutes of vigorous exercise.
Doctors can also help the cause, Young said, by gently nudging people to spend less time planted on the sofa or in front of the computer.
"I'd ask clinicians to have a brief message for their patients on time spent sitting," she said. "We definitely want to continue the message of sit less, move more, and stress the importance of being physically active."
---