---
Screening young athletes for heart disease
By Melissa Weber, American Heart Association News

The NCAA is moving forward with developing guidelines to detect college athletes at risk for sudden cardiac death — an issue that recently riled university team physicians and is seeping into state legislatures, where lawmakers are pushing for mandated heart screenings for high school athletes.
But what will be missing from the NCAA guidelines — expected in 2016 — is a recommendation to automatically screen all college athletes with an electrocardiogram, a test that measures the heart's electrical activity to check for a number of heart problems. Testing entire teams would pose a logistical and financial challenge for some universities. In addition, ECGs do not find every significant heart problem and can sometimes look abnormal in people with normal hearts.
"At this point in time, it doesn't make sense for us to recommend ECG screening," said Brian Hainline, M.D., the NCAA's chief medical officer.
Hainline backed off an idea to recommend ECG screening for all athletes in sports such as basketball after a Wall Street Journal article(link opens in new window) in March prompted about 100 team doctors from NCAA schools to sign a petition opposing the plan. Currently, ECG screening is required for many professional athletes, but not for those in high school or college.
What schools can expect instead, Hainline said, are a set of cardiac recommendations that provide a more comprehensive approach, one he hopes will be endorsed by such medical organizations as the American Medical Society for Sports Medicine and the American Heart Association.
Hainline, a neurologist, met last September with the NCAA Cardiac Task Force, a group that includes cardiologists and sports physicians, to discuss what to consider for upcoming guidelines. Eduardo Sanchez, M.D., chief medical officer for prevention at the AHA, is a member of the task force.
Among the potential recommendations are emergency response plans for sudden cardiac arrest, which could require cardiopulmonary resuscitation training. Also being discussed is increased access on campus to automated external defibrillators, portable devices that detect abnormal heart rhythms when someone is in cardiac arrest and then shock the heart back to a normal rhythm.
The guidelines may also recommend that all of the more than 1,100 NCAA schools use the same pre-sports checkup — the one recommended(link opens in new window) last year by the AHA and American College of Cardiology.
The checklist is a 14-part evaluation for young athletes that includes questions about family and personal history, including heart-related symptoms such as fainting or chest discomfort. It also includes a physical exam in which doctors measure blood pressure and check the blood vessels and heart, including listening for heart murmurs. The evaluation is meant to flag individuals who should be referred to a cardiologist for further evaluation, which may include tests such as ECGs or ultrasounds.
Components of the preparticipation exam currently vary from school to school, said Hainline.
"We should be moving toward a universalization of the preparticipation exam, and the best cardiac example we have right now is the AHA 14-point guidelines," he said.
While NCAA schools would not be required to follow the final guidelines, Hainline expects they all would. That's because not doing so, he said, would invite criticism or raise the likelihood of lawsuits if a student died from sudden cardiac arrest.
Then again, studies have shown sudden cardiac death among young athletes is very uncommon. One study(link opens in new window) estimated that roughly 66 athletes die from sudden cardiac arrest each year. Among only NCAA athletes, most research suggests four to nine deaths a year.
Currently, there are more than 460,000 athletes in the NCAA and nearly 7.8 million students who play high school sports.
More concrete statistics are now being compiled by the NCAA, which last year started requiring member schools to report every athlete death and its cause. The organization also plans to fund a study to better understand the cause of each heart-related death, said Hainline.
"It's troublesome, and we may just say there's nothing we can do, but I don't think that's the right answer," said Hainline. O
On the high school level, some state legislatures aren't waiting for the NCAA's decision. In Texas, one bill(link opens in new window) would make the state the first to mandate ECG screenings for public high school athletes. The Texas House approved the measure in April, but the state Senate has yet to take action on the bill.
"These screenings are about prevention so that other families will not have to endure the heartbreak of losing a child," said state Rep. Wayne Smith (R-Baytown), the bill's author.
A similar ECG screening bill has been introduced in South Carolina. Meanwhile, New Jersey enacted a law in early May that makes a cardiac health assessment mandatory during wellness exams for children 19 and younger.
But proposals like Smith's don't have widespread support among doctors. The AHA and ACC have long suggested that careful evaluation with personal and family history and a cardiovascular examination should be done in young people, athletes and non-athletes alike. This can pick up some heart problems that may not be found with simple ECG screening alone.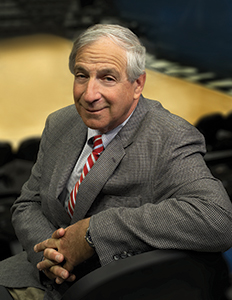 Barry Maron, M.D., led the panel that wrote the recent AHA/ACC guidelines and said mass screening of student athletes would be impractical and ineffective.
"When one of these tragic deaths occurs, it's understandable that everybody wants to do something," said Maron, director of the Hypertrophic Cardiomyopathy Center at Minneapolis Heart Institute Foundation. "But mandated ECG screening for large populations would be chaos."
Tests can mistakenly suggest a problem that requires more extensive testing to eliminate, and meanwhile sidelines athletes who aren't actually at risk. As many as a third of athlete ECGs may result in these so-called false-positives, according to a study(link opens in new window) done in the United Kingdom and published last year.
ECGs can also miss dangerous heart problems. For those with hypertrophic cardiomyopathy, a thickening of the heart muscle and the most common cause of sudden cardiac death in young athletes, research shows that at least one in 10 will have a normal ECG. Coronary artery anomalies, the second-most common cause of death in this group, is missed at least nine out of 10 times.
Moreover, there aren't enough experts to interpret all those additional ECGs, particularly in an ethnically diverse group for whom normal ECG patterns differ, said Maron, who has been studying sudden cardiac deaths in young people for more than three decades.
And the overall cost of screening roughly 10 million U.S. high school and college athletes could be at least $2 billion in the first year, according to estimates by the authors of the AHA's 2014 scientific statement. However, in some communities the cost of ECGs read by a pediatric cardiologist were recently as low as $6 per student, suggesting that a nationwide program could be much less expensive.
Currently, only Italy and Israel require young competitive athletes to have an ECG before being cleared for play.
An Italian study(link opens in new window) published in 2006 is the only evidence to date to suggest that mandatory ECG screening can save lives. Researchers there reported an 89 percent drop in sudden cardiac deaths among athletes in one region of Italy since the nationwide screening program for 12- to 35-year-old athletes began in 1982.
But Maron said a similar screening program may not work in the United States because sudden cardiac death in American athletes has a different pattern of causes.
A 2011 Israeli study(link opens in new window) found no benefit from adding ECGs for all individuals to the pre-sports exam.
As the debate continues, about 50 organizations in 26 states now offer ECGs to student athletes at little or no cost, according to Screen Across America, a consortium of screening groups.
While the AHA/ACC position paper does not recommend mandatory screening with ECGs for all young people, it does leave open the option to screen young people through quality-controlled community or school-based initiatives that involve doctors and that utilize the 14-point checklist.
"But the 14-point exam is what we believe to be most effective," said Maron.
Photos courtesy of NCAA and Minneapolis Heart Institute Foundation
---