---
Heart attacks in women undertreated, experts say
By American Heart Association News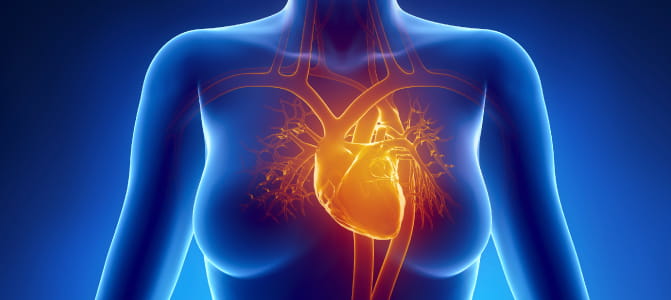 Heart attacks in women can have different causes and risks than in men, according to a new scientific statement. But most concerning to experts is that women are being undertreated.
Nearly 50,000 women died from heart attacks in 2014, according to the Centers for Disease Control and Prevention's National Center for Health Statistics. Heart attacks occur when arteries that supply blood to the heart become partially or totally blocked, reducing blood flow and damaging the heart muscle.
The new statement from the American Heart Association is its first to address heart attacks in women.
Plaque, the gunky substance that clogs arteries and contributes to blood clots, forms differently in some women, said Laxmi Mehta, M.D., the statement's lead author and director of the women's cardiovascular health program at The Ohio State University Medical Center in Columbus.
In certain women, especially younger ones, the plaque doesn't bulge as much into the artery, making it less conspicuous and harder for doctors to diagnose on routine tests. But it can still form a blood clot and lead to a heart attack.
Stents may not be as effective in treating this type of less obstructive plaque, according to the statement. Alternative treatments, such as suctioning out a clot or delivering clot-busting medication directly to it, require more research, the authors said.
Even after a heart attack, women without significant obstructions in their arteries may not receive the medications and treatments they need, Mehta said
Some other differences between men and women include:
During a heart attack, women and men often feel chest pain, but women may experience uncommon symptoms such as back, arm, neck or jaw pain, or have nausea, weakness and a sense of dread.
Women wait longer to get treated – the median delay is about 54 hours in women and 16 hours in men.
Both sexes share heart attack risk factors, but Type 2 diabetes and high blood pressure are more potent for women.
Women who survive a heart attack are more likely to have complications in the hospital such as shock, bleeding or heart failure. Mehta said some physicians do not follow medical guidelines and some women do not take prescribed medications or participate in cardiac rehabilitation, which can result in long-term complications.
Depressed women have a 50 percent higher risk of heart attack. It's unclear how depression raises risk, but Mehta said depressed patients are more likely to not follow a healthy lifestyle.
The statement also addresses racial differences among women.
Black women, for example, have more heart attacks than whites and are less likely to be referred for cardiac catheterizations or bypass surgery, important treatments for restoring blood flow to coronary arteries. Plus, black and Hispanic women are more likely to have heart-related risk factors such as diabetes, obesity and high blood pressure.
More research is needed to better understand heart attacks in women, Mehta said.
Women represent only about one in five participants in cardiovascular disease clinical trials, according to the statement. Considerable knowledge gaps remain, and poor outcomes for women "likely reflect both bias and biology," the authors said.
"Research is power," said Mehta. "It's the only way for us to better understand heart attacks in women."
---