---
Extended post-stent use of anti-clotting medications reduced blood clots, heart attacks
By American Heart Association News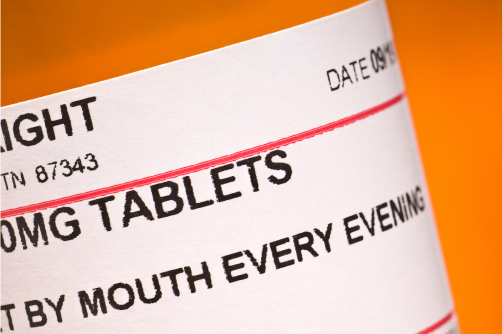 Extended use of aspirin plus a second anti-clotting medication after coronary stent procedures reduced the likelihood of blood clots and heart attacks, according to research released on Sunday at the American Heart Association's Scientific Sessions 2014.
The Dual Antiplatelet Therapy (DAPT) study falls within a class of research considered to provide the latest scientific breakthroughs in human trials that have the potential to significantly impact medical treatments.
The trial began five years ago at the request of the U.S. Food and Drug Administration to address questions about the safety of aspirin plus an anti-clotting medication in patients who have received a coronary stent.
"We know that dual antiplatelet therapy is essential for all patients receiving coronary stents to prevent blood clots within the stents and in patients with heart attack with or without stents can prevent a repeat heart attack. This study showed that the preventive benefit continues when the medications can be taken for more than one year," said Laura Mauri, M.D., M.Sc., the study's principal investigator and lead author.
People in the study who took aspirin and either clopidogrel (Plavix) or prasugrel (Effient) for 30 months after getting a stent had about half the risk of a new heart attack and about one-third the risk of developing blood clots inside their stents.
That was compared to the placebo group that got both drugs for 12 months, then aspirin and a placebo for 18 additional months.
"Overall the benefits of longer therapy were very consistent throughout the types of patients we studied," said Mauri, an interventional cardiologist at Brigham and Women's Hospital, associate professor of medicine at Harvard Medical School and chief scientific adviser at the Harvard Clinical Research Institute in Boston, Massachusetts.
Death from all causes was slightly higher in the extended medication group – by 0.5 percentage points – which was mostly related to trauma and cancer.
"There was no significant difference in the occurrence of new cancers," Mauri said. "In retrospect, there was an imbalance between the groups in the number of patients with known cancer before enrollment in the study. Interestingly, we did not see a higher rate of death from any cause in the bare-metal stent treated patients who continued these medications, although this was a smaller group."
Moderate to severe bleeding was more common in the 30-month medication group than the placebo group, although fatal bleeding was rare in both groups.
The extended treatment did not lower the rate of stroke or death.
The international study lasted from August 2009 to June 2014 and evaluated 22,866 patients who received drug-eluting stents. Participants averaged 62 years old and about 25 percent were female. All received aspirin therapy plus a second anti-clotting drug.
After 12 months, researchers randomly assigned 9,961 of those who had tolerated the dual treatment to 18 more months of the dual therapy or to the placebo group.
Neither investigators nor patients knew who was receiving medication or placebo.
There were more than 450 sites in the United States, Canada, Europe, Australia and New Zealand.
Prevention of heart attack and blood clots in stents with longer antiplatelet therapy was consistent in all patient groups, drug and stent types studied, Mauri noted, but "physicians should consider individual patient risks in prescribing dual anti-clotting therapy.
In particular, the trial excluded patients with a history of major bleeding either before the stent procedure or within the first year of treatment." A stent is a thin, wire-mesh tube inserted into a blocked coronary artery to hold it open and restore blood flow.
Blood clots are one of the most serious side effects of stents and can lead to heart attack. Guidelines recommend that patients take aspirin and a second anti-clotting medication to prevent clots.
European guidelines recommend the treatment for six to 12 months; U.S. guidelines, for 12 months.
---