---
Cold and flu medications can increase blood pressure
By American Heart Association News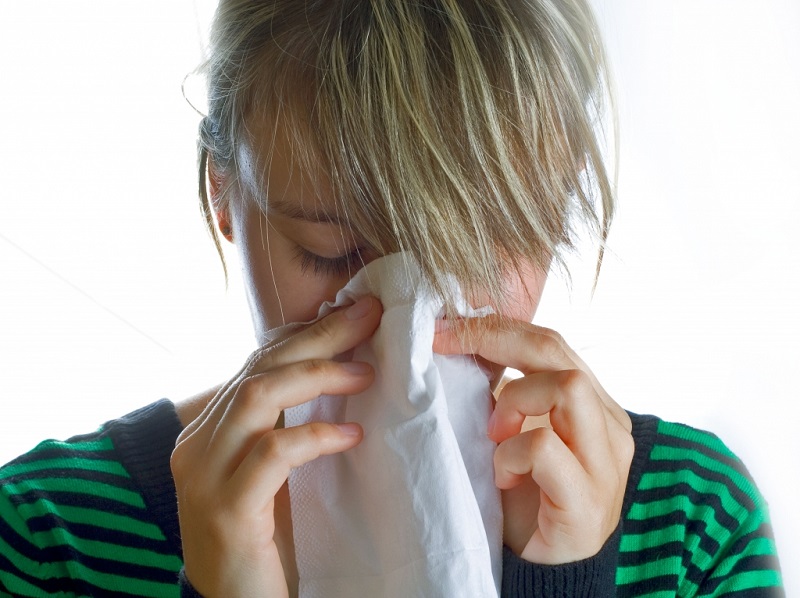 If you're ringing in the holidays with a cold or the flu, you should know that over-the-counter drugs(link opens in new window) taken to control the symptoms can also raise blood pressure and strain the kidneys.
The culprits? Pseudoephedrine and other cold medicine ingredients that may increase blood pressure.
The flu can have serious health risks for people with high blood pressure, and patients with cardiovascular disease are more likely to die from influenza than patients with any other chronic condition, according to the American Heart Association. While controlling the symptoms is important, so is knowing the potential side effects.
Cold and flu medications can increase blood pressure, especially in people already struggling to control it, said Willie E. Lawrence, Jr. M.D., chief of cardiology at Research Medical Center in Kansas City, Missouri and a spokesman for the American Heart Association.
High blood pressure, also called hypertension, strikes one in three U.S. adults and is often called a "silent killer" because there are usually no symptoms.
"Patients should be aware of the list of things that we know can cause an elevation in blood pressure," Lawrence said. That includes talking to a doctor to decide whether certain products should be avoided, used with caution or used briefly. It also means that those with high blood pressure should tell their doctors about every over-the-counter medication or supplement they take for more than a few days, Lawrence said.
Although everyone should know their blood pressure numbers, those with moderately elevated or high blood pressure should monitor it more often, particularly when taking new medications.
"People taking medicines in these classes should be monitoring their blood pressure at home to make certain it is staying less than 140/90 (mm Hg)," Dr. Lawrence said. "If it increases excessively and is consistently over 140/90, then they need to speak to their doctor."
It's also important to note that research has suggested possible correlations between the flu and tears in the inner layer of the aorta, which can be signaled by sudden or severe chest or upper back pain. Hospital admissions for acute aortic dissection were highest in November-March, according to new research.
Up to 75 percent of acute aortic dissections involve high blood pressure, which can weaken the aorta and lead to enlargement or tearing.
The aorta is the largest artery carrying blood from the heart to the rest of the body. Acute aortic dissection is a tear in the inner layer of the aorta. Blood passing through a tear causes the inner layer to separate from the outer layers. If the aorta ruptures, blood leaks out and the condition is often fatal.
Researchers at the University of Texas Health Science Center at Houston compared national flu activity from the U.S. Centers for Disease Control to monthly admissions for acute aortic dissection at their center for 2001-13. Of the 869 cases they treated, they admitted more patients during November-March, which the CDC defines as peak flu season.
"We suspect that flu creates an inflammatory reaction that could theoretically increase chances of dissection in susceptible individuals," said Harleen K. Sandhu, M.D., M.P.H., study senior researcher. "While more research is needed to further explore this association, we suggest at-risk patients, such as older Americans, get seasonal flu shots."
The American Heart Association and the American College of Cardiology recommend(link opens in new window) that people with cardiovascular disease, including those with coronary and other atherosclerotic vascular disease, get a flu shot annually.
---