What to Wear When You Work Out Infographic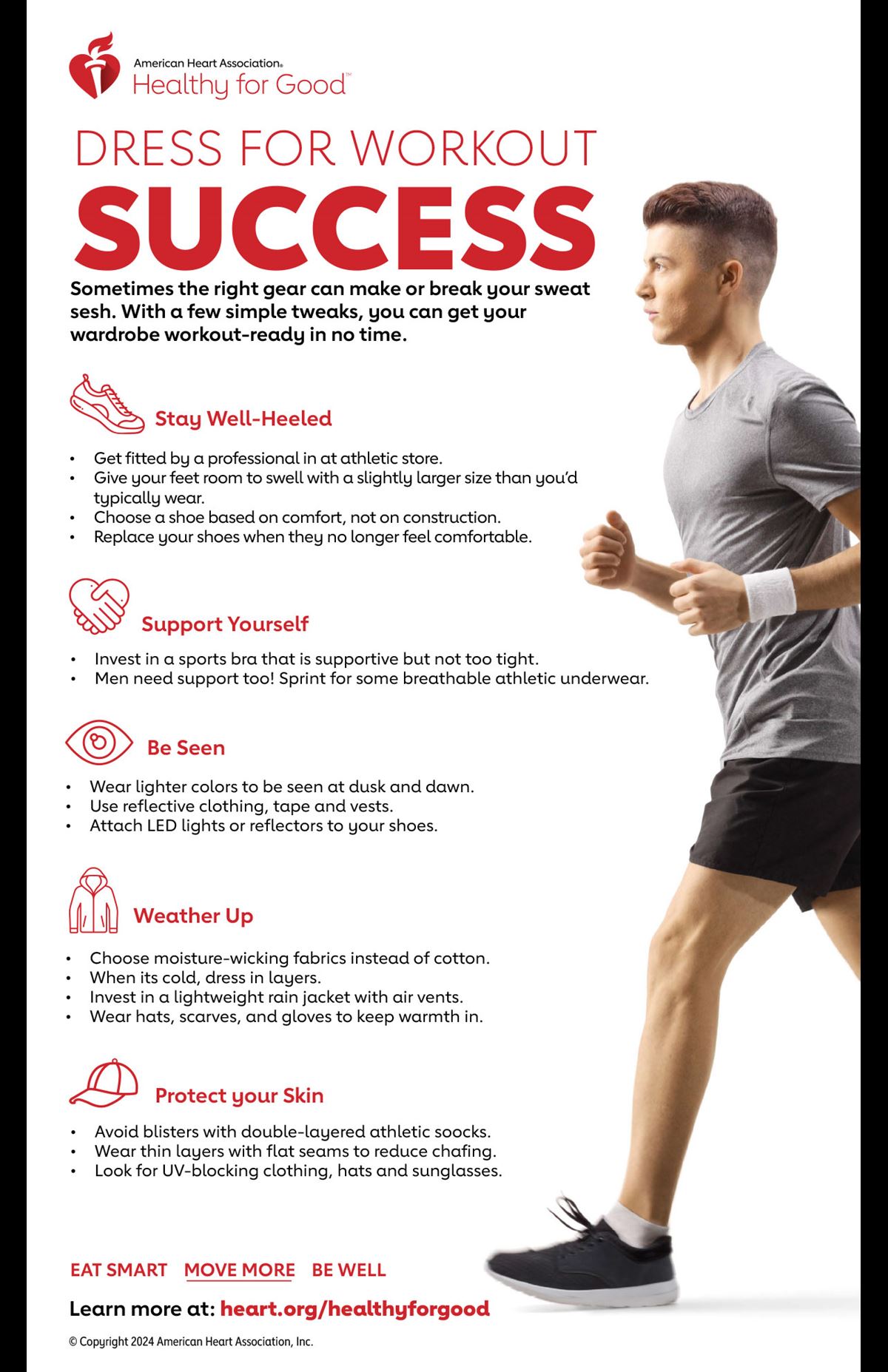 Sometimes the right gear can make or break your sweat sesh. With a few simple tweaks, you can get your wardrobe workout-ready in no time.
Protect Your Skin:
Avoid blisters with double-layered athletic socks
Wear thin layers with flat seams to reduce chafing
Look for UV-blocking clothing, hats and sunglasses
Stay Well-Heeled
Get fitted by a professional at an athletic store
Give your feet room to swell with a slight larger size than you'd typically wear
Choose a shoe based on comfort, not on its construction
Replace your shoes when they no longer feel supportive
Be Seen
Wear lighter colors to stay visible at dawn and dusk
Use reflective clothing, tape and vests
Attach LED lights or reflectors to your shoes
Weather Up
Choose moisture-wicking fabrics instead of cotton
When it's cold, dress in layers
Invest in a lightweight rain jacket with air vents
Wear hats, scarves and gloves to keep warmth in
Support Yourself
Invest in a sports bra that's supportive but not too tight
Men need support too! Spring for some breathable athletic underwear
Learn more at heart.org/HealthyForGood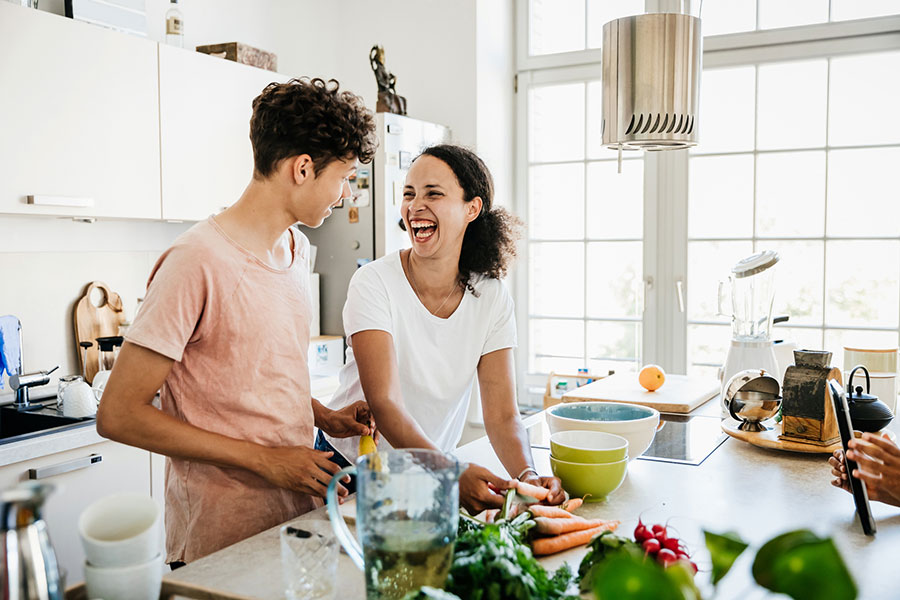 Join Healthy for Good™ and get our free Shop Smart, Eat Smart digital recipe booklet while supplies last!