Peripheral Artery Disease Webinar Series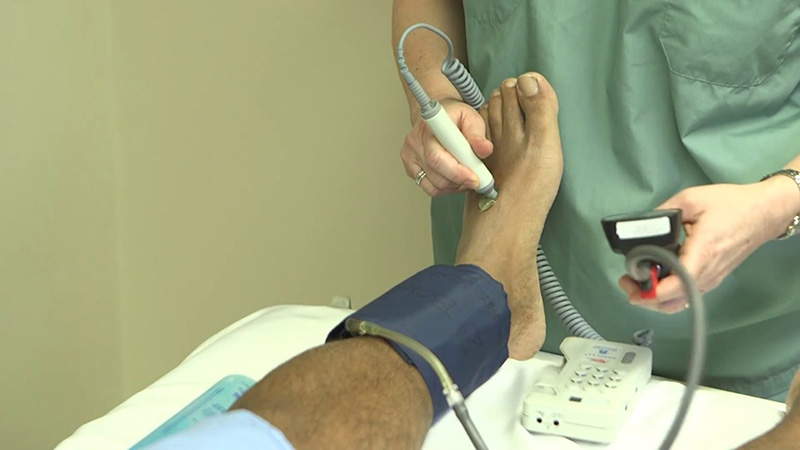 Welcome to the Peripheral Artery Disease three-part Webinar Series. This series will educate the healthcare community and address the challenges and opportunities associated with treating stable, yet high-risk PAD patients.
These webinars do not offer CME.
Clinical Assessment of PAD on the Primary Care Spectrum
By Eileen Walsh, PhD, APN, RN-BC, FAHA
Primary care physicians are the first point of contact for most patient. This non-CME webinar was developed to supplement your work, by providing key techniques on ways to screen your patients for PAD, and helping you understand the diagnostic techniques and treatment recommendations according to the most recent Peripheral Artery Disease guidelines by the American Heart Association (AHA) and American College of Cardiology (ACC). Watch the webinar to learn from Dr. Eileen Walsh
Treating PAD in Underserved Communities
J. Antonio Gutierrez, MD, MHS
Interventional Cardiologist, Duke University Hospital

Amy West Pollak, MD MS
Cardiovascular Medicine, Mayo Clinic Florida
Understanding that social determinants of health may affect people with PAD in regard to treatment and management of the condition is a key reason why we have developed this webinar to explain the role- access to care, socio-economic status, and health literacy play in the health outcomes of people with PAD. Watch this non-CME webinar to learn more from Dr. Pollak and Dr. Gutierrez
Supervised Exercise Therapy for PAD Patients
Diane Treat-Jacobson, PhD, RN, FSVM, FAHA, FAAN, Professor, School of Nursing University of Minnesota
Physical activity may be painful for PAD patients, which can lead to a vicious cycle of reduced mobility, reduced endurance and worsening health. This webinar explains the basics of developing and implementing an exercise training program for PAD patients. Join Dr. Diane Treat-Jacobson in this non-CME webinar to learn more!