After Your Heart Attack Brochure (Spanish)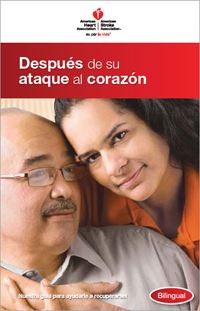 Published by: American Heart Association
Product Code: 50-1702
This brochure answers the myriad questions patients have after a heart attack. It provides an overview of why heart attacks occur and the lasting physical effects. Also includes sections on returning to work, depression, family members' emotions, and reducing risk factors to prevent recurrent events.
If you are interested in receiving a sample of this brochure, please complete our product order form. Requests are limited to residents of the United States and to no more than one packet and two brochures per household.
If you are interested in placing an order, receiving print samples or viewing online e-samples, visit our distributor, Krames. Registration is required to request samples and order online.
---