At the Heart of It with Nancy Brown
Join us for Season 4 of At the Heart of It! This season is packed with new voices, powerful stories and conversations that will help empower you on your journey.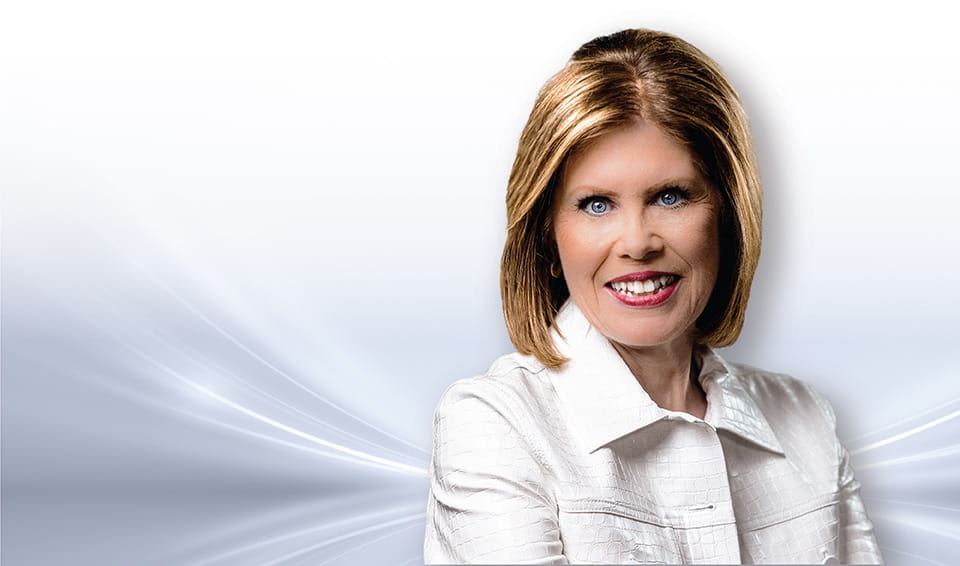 Ever wonder how some of the most remarkable people find their purpose? At the Heart of It, hosted by American Heart Association CEO Nancy Brown, gives you a look into their insights to well-being. How do they face life altering challenges and still manage to thrive? Nancy has intimate conversations that give you fresh perspectives from the hearts and minds of high-profile personalities, day-to-day decision makers and quiet powerhouses who are shaping our world. The show takes you on a journey that helps you better understand how the work we all do intersects with our collective humanity and ultimately our health.
Take a journey to better understand how the work we all do intersects with our collective humanity and ultimately our health.
The personal side of fitness with Bob Harper
Bob Harper seemed like the picture of health to millions of fans of The Biggest Loser. So the world was shocked -- and so was he -- when he suffered a heart attack during a workout. Bob discovered that he has familial hypercholesterolemia that lead, a hereditary condition that causes high levels of LDL cholesterol and increases the risk of heart attacks and strokes. Bob gets honest about the emotional toll of having a heart attack at 52, the lessons he's learned and his new approach to fitness. Get to know a new side of inspirational health and wellness coach Bob Harper on At the Heart of It With Nancy Brown.
Using Your Voice with Laura Bell Bundy
Singer, songwriter and actor Laura Bell Bundy has been starring in film and on stage since she was a child, while living with a serious congenital heart defect that she had surgery to repair as an adult. But she uses her voice for more than singing and acting. Through podcasts, writing, directing, and advocacy she is bringing awareness to women's issues, health concerns, and innovative solutions that will improve the lives of others. She is proof that women can do anything. Get to know the inspirational Laura Bell Bundy on At the Heart of It with Nancy Brown.
Building Bridges with Oscar Munoz
Oscar Munoz is fueled by passion and ambition, even when the going gets tough. He became CEO of United Airlines in 2015, optimistic about the future. A month later, he suffered a heart attack and learned he would need a heart transplant. Throughout his rehabilitation and recovery, Oscar continued to lead United Airlines, shepherding it into a new era of trust and customer satisfaction. Today he's putting his resources into forward-thinking technologies he hopes make a lasting impact on the world. Nancy Brown sits down with this visionary leader on a new At the Heart of It.
Finding the truth with Doctor Mike
@DoctorMike starting using social media to share what it was really like to be in medical school. Today he is a family practice doctor who makes medicine relatable, understandable and fun for millions of followers. Learn more about how Dr. Mikhail Varshavski is improving lives by combating medical misinformation and promoting healthy lifestyles on this episode of At the Heart of It with Nancy Brown.
Finding Belonging with Michelle Miller
Michelle Miller reports on groundbreaking events that change our lives and our world as a national correspondent for CBS News. But she also has an emotional personal story to tell. In her recent memoir, Michelle details her quest to connect with the mother she never knew. It's a story filled with love, loss and resilience, as she discovers that your voice is your own and what you do with it is entirely up to you.
Second Acts with Micah Johnson
Micah Johnson fulfilled his childhood dream of playing Major League Baseball. After being drafted by the Chicago White Sox in 2012, he played for the Atlanta Braves, Los Angeles Dodgers and Tampa Bay Rays. When injuries led Micah to retire, he embraced the change, making a 180-degree turn from professional sports to digital arts, creating the life he wanted and discovering his own authentic voice. He shares how he did it on this episode of At the Heart of It.
The Magic of Murphy


Grand Slam tennis champion Murphy Jensen joins At the Heart of It with Nancy Brown. Murphy was playing an exhibition match against his brother when his heart stopped. Thanks to fast-acting medical professionals and six shocks from an automated external defibrillator, Murphy survived his cardiac arrest. Now he's working tirelessly to see that AEDs are available everywhere. Murphy talks about navigating life's challenges and how to rebound when you think you're down and out with American Heart Association CEO Nancy Brown on At the Heart of It.
Damar Hamlin – From Survivor to Advocate
Millions watched as the Buffalo Bills' Damar Hamlin took a hit that stopped his heart during Monday Night Football back in January. Cardiac arrest. Most people don't survive a cardiac arrest outside of a hospital, but quick response on the field saved Damar. Four months later, he's made an amazing recovery and has a new perspective on life that he shares on the Season 4 Premiere of At the Heart of It with Nancy Brown. Damar, who's dedicated himself to promoting heart health, sees his experience as "part of a bigger plan and a bigger picture."