Apple Heart and Movement Study
Take a step toward heart health.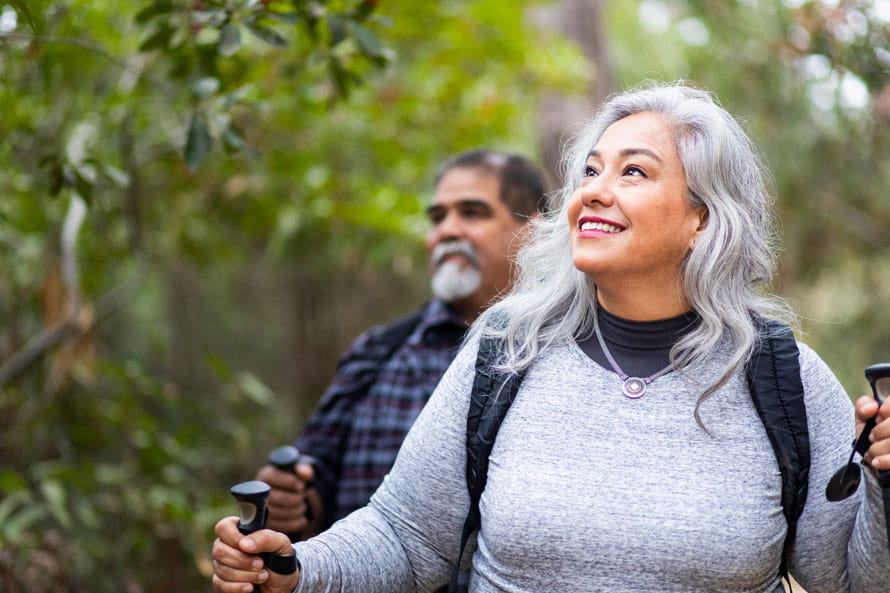 Are you walking? Gardening? Cycling? Doing yoga? Standing up at work? You know that every little activity can boost your health, but here's something new: You can be part of advancing medical science.
About the Study
Staying active could change more than your health. In collaboration with the American Heart Association and Brigham and Women's Hospital, the Apple Heart and Movement Study explores the link between physical activity and heart health. The Study is designed to identify factors affecting heart health, mobility, and heart function over time.
To participate in the Study you must download Research app on your iPhone, select the Apple Heart and Movement Study and consent to share health and activity data from your Apple Watch.
As a participant, you will be asked to complete surveys and record workouts on your Apple Watch.
Your privacy is important to us. Your information will be shared with the Study only after you have provided your informed consent, and authorized the Study to collect or access information from Research app.
Your Study data will be kept confidential and secure, and access to it will be limited to Study staff and institutions who need access to administer and conduct the Study.
Your participation is voluntary. You can leave the Study and stop sharing your data with the Study at any time.
Privacy and FAQ
Your privacy is important to us. Read our Frequently Asked Questions to learn more.
Study Updates
Find articles and updates to the Study here.
The Apple Heart and Movement Study was launched in collaboration with Brigham and Women's Hospital
and the American Heart Association. Apple is the sponsor for the study.