Back to search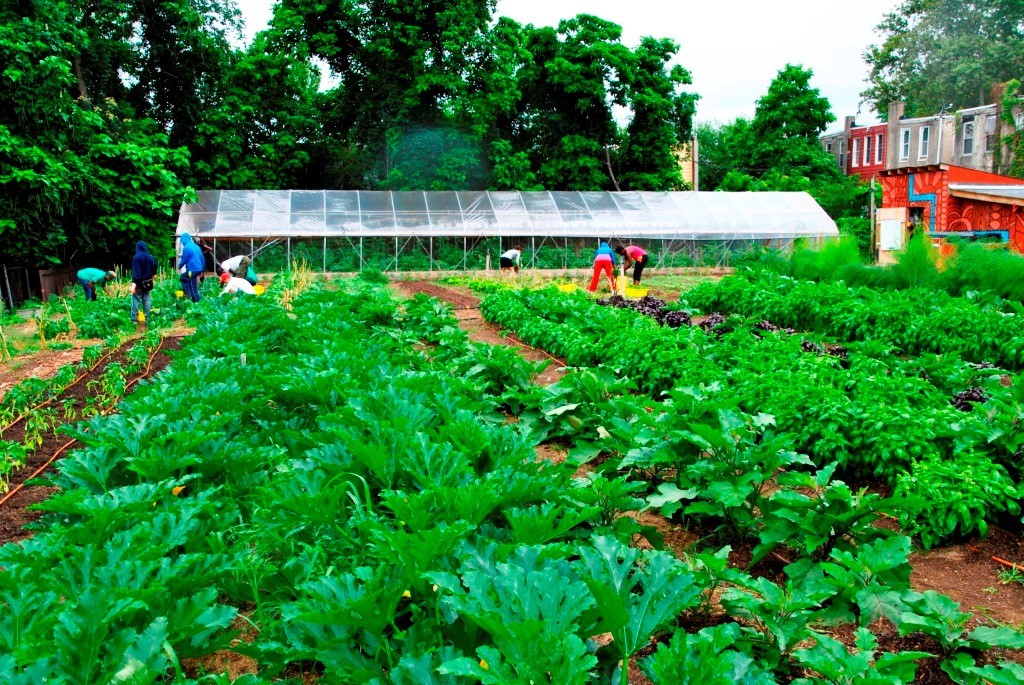 Urban Tree Connection
The Urban Tree Connection's mission is to build a rooted food and land system in West Philadelphia through community leadership development and land-based strategies.
How it started
The Urban Tree Connection was founded in 1989 to partner with the residents of West Philadelphia's Haddington neighborhood to develop and sustain community-driven greening and gardening projects. It repurposed vacant lots for communal growing and gathering, sustainable food production, affordable food distribution and multi-generational community health and wellness education. UTC and three community leaders founded Neighborhood Foods Farm in 2009 to overcome food insecurity and the increasing number of abandoned lots in Haddington plagued by short-dumping, violence and blight. After a few years of remediation and relationship building, NF Farm garnered community support and engagement — leading to UTC's conservatorship (2011) and acquisition (2016) of the lots. NF Farm is now a fully functioning ¾-acre urban farm, alongside 27 other vacant lots that have been converted into pocket parks, community gardens and educational spaces. These sites comprise a neighborhood food system that produces over 6,000 pounds of sustainably grown vegetables annually.
How it works
UTC's community-led markets and community supported agriculture (CSA) shares are direct entry points into a local food system — reconnecting residents to the foods they eat, the people that grow them and the land on which it's grown. The program provides opportunities to produce and distribute healthy, culturally relevant foods. The markets build healthy neighborhoods, particularly because the food distribution processes cultivate community leadership.
In 2018, produce reached 1,339 households and families through 50 markets and the 127 CSA shares distributed. Through a partnership with the Philadelphia Corporation for Aging, UTC's markets became senior voucher distribution sites, significantly increasing senior voucher redemption last year. What's next The goal is to expand the Community-Led Food Distribution Program as the demand and education around urban planning and gardening increases to fight hunger, reduce food insecurity and improve health in West Philadelphia and surrounding neighborhoods.
What's needed
The American Heart Association does not endorse any commercial product, service, individual, or company that may be mentioned on this site.