American Heart Association
Madison
Help us ensure everyone in Madison has the opportunity to live longer, healthier lives.
Fight the No. 1 Cause of Cardiovascular Disease
One way your gift helps save lives is through healthy eating programs, since poor nutrition is a leading cause of cardiovascular disease.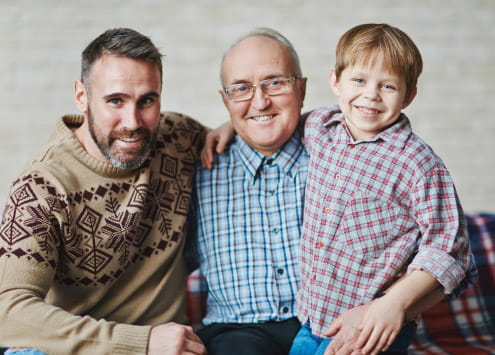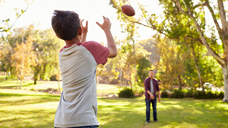 Healthy for Good
Living healthy and free of disease makes a critical difference in quality of life. That's why we're working to raise awareness about the vital effect lifestyle has on health and helping communities form healthy habits.
Show You Have Madison at Heart
You can make a difference by lending your support to help improve the long-term health of Madison.
Show Your Support
Local Events
Join the fight to end heart disease and stroke by attending a local event!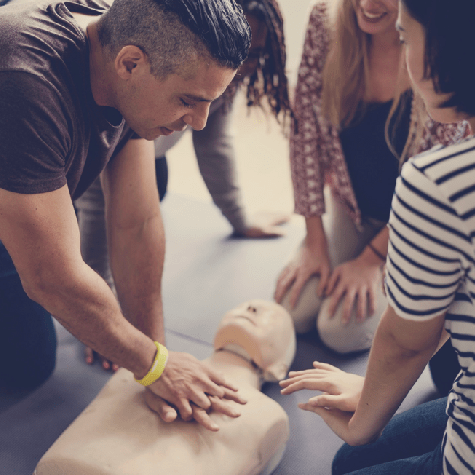 CPR & First Aid Training
Emergencies leave us feeling helpless, but they don't have to. Take two minutes to learn Hands-Only CPR™ now. 70 percent of out-of-hospital cardiac arrests happen in homes. When a person has a cardiac arrest, immediate CPR can double or triple their chance of survival. Prepare to save a life, find a CPR course near you today.
Keeping Kids Active
For many students, virtual school and the pandemic can mean a loss of recess, physical education, sports teams and playing with friends. Finding small ways to get movement into the day is so important, and thanks to a generous corporate sponsor, in September 2020, the American Heart Association helped distribute 500 jump ropes to six schools in the Green Bay area.

For many, the jump ropes can help students get their recommended 60 minutes of physical activity, each day, from the comfort and safety of their home. Physical activity is important for lowering a child's risk for heart disease and other health problems and can improve their sleep, mental health and overall well-being. Active kids are also more likely to have better brain function and academic performance.
CPR For All Wisconsinites
A cardiac arrest victim's chance for survival drops 10% with every passing minute CPR isn't administered. That's why starting Hands-Only CPR is critical as soon as you see someone collapse. Last year we worked to pass a state law that requires all 911 dispatchers in Wisconsin are trained to coach someone through Hands-Only CPR if needed in an emergency.
Advocating against tobacco use
In recent years, the number of students who use e-cigarettes and other vaping devices, has skyrocketed among Wisconsin youth. 1 in 5 high school students report using e-cigarettes and vaping devices, and many students, continue to use traditional cigarettes and smokeless tobacco products. Studies have shown that nicotine can harm brain development and have adverse impacts on learning, memory, and attention. Nicotine exposure can also cause addiction and increase a student's risk for tobacco-related diseases and premature death.

We are currently advocating to pass a statewide Tobacco 21 bill, which would bring Wisconsin's minimum tobacco sales age, in line with the federal sales age. The bill will enable local law enforcement to implement the recent federal law change, which took place in December 2019.
Contact Us
2850 Dairy Rd.
Madison, WI 53718
Phone: 608-709-4930