American Heart Association
Puget Sound
Join the #AHApugetSound conversation!
(206) 336-7200 | puget.sound@heart.org | 710 2nd Avenue, Suite 900, Seattle WA 98104
Puget Sound at Heart
Imagine a Puget Sound where healthy choices are equitable and accessible, where your freeway exit does not determine your health. Currently the average person in Auburn lives just 73 years, while someone on Mercer Island can expect to live 15 years longer. That's not right. We're fighting for fundamental changes in our community so that no matter where you live in the Puget Sound, you can make healthy choices.
Our Priorities in the Community
Making an Impact in Washington
The American Heart Association, the world's leading nonprofit organization focused on heart and brain health for all, proudly honors the legacy of the late Bernard J. Tyson (1959-2019)—chairman and chief executive officer of Kaiser Permanente and long-standing member of the American Heart Association's national board of directors—by financially investing in organizations addressing health inequities throughout the Puget Sound through the organization's Bernard J. Tyson Impact Fund.
Jeff Bezos provided a financial gift to launch the Bernard J. Tyson Impact Fund in the Puget Sound region, where the American Heart Association will invest into community-led, sustainable solutions that create housing equity or meet the growing food insecurity challenge within the area.
Local Events
Join the fight against heart disease and stroke at a local Puget Sound event.

Healthier Lifestyles@containerItem.RenderHeadingSizeTag("h2")>
Congenital Heart Defects
Being told that your child has a heart defect can be frightening and overwhelming for families. There are many types of CHDs and you can learn more about them here.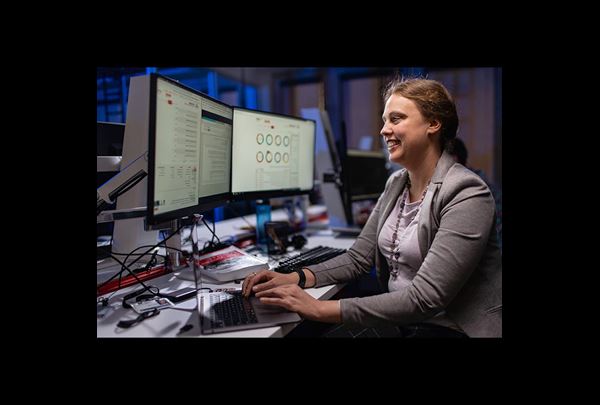 Scientific Research is the Core of All Our Efforts
Breakthroughs. Innovation. Millions of lives saved. That is American Heart Association funded research. From the first successful pacemaker to new techniques saving newborns with congenital heart defects to drug-coated stents, we fund bold ideas that transform health care.