American Heart Association
Bay Area / Galveston
A relentless force for a world of longer, healthier lives.
Honor American Heart Month with Us
Give generously to help make heart health a priority, to increase funding for research on heart disease and women, and to close disparities in treatment.

Bay Area Happenings
February is National Heart Month. Be sure to #WearRedAndGive! Learn more about how you can get involved at the link below.
Show you have the Bay Area at Heart
Your voice matters! As a Bay Area / Galveston resident, you have an important role to play in helping to improve the long-term health of our city.
Meet Our New SVP and Executive Director
The AHA is proud to announce the new SVP and Executive Director of the Greater Houston Division, Mel Edwards. With more than two decades of experience in nonprofits, Edwards is looking forward to working alongside her new team to advance the mission and its continued efforts toward transforming communities with boots on the ground programs and a focus on issue-based fundraising.
Baby boy survives after surgeries
Kayla and Carl Griffin were ecstatic when their seemingly perfectly healthy baby boy was born on June 4, 2016.

But not even 24 hours later, they knew something was wrong with CT. He was diagnosed with hypoplastic left heart syndrome, a defect in which the left side of the heart is severely underdeveloped.

The Griffins know that CT probably wouldn't be alive without research funded by the AHA
Hypertension
Over 30% of Houston adults have high blood pressure and nearly 40% do not have it under control. Damage to your blood vessels from high blood pressure can lead to heart attack, stroke, heart failure and other serious health threats.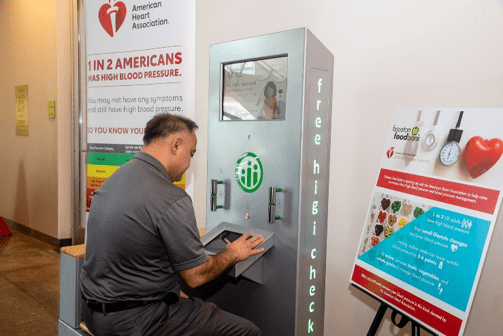 Nutrition Security
Social determinants of health (SDOH) such as food insecurity, are inextricably linked to disease risk and health. In Houston, about 678,000 residents live within a food desert. Zip code is a better predictor of health than one's genetic code. In Harris County, the range of life expectancy is 23.4 years. Some neighborhoods have better access to parks, secure family and social support, access to fresh fruits and vegetables - all of which offer the opportunity for good health. And yet we have a solution. We recently secured a $1M gift toward community impact strategies in Houston's most vulnerable communities. This generous gift supports the full mission of the AHA as we build healthier foodscapes in Mayor Sylvester Turner's Complete Communities. Our vision includes farmers' markets, mobile markets, SNAP benefit engagement, clinical protocols for prescribing fruits and vegetables through Food Rx, nutrition education for hypertension, faith-based engagement, and much more.
Women
Heart disease and stroke are the #1 and #5 killers of all Americans and will cause 1 in 3 deaths among women each year. Join women from 150 cities across the country taking a stand for women's health. Help us lead the way for the next generation of Go Red for Women ambassadors and empower more women to take charge of their health. Your Houston Go Red leaders are searching for nominees who have a passion for the work of the American Heart Association and our mission to be a relentless force for a world of longer, healthier lives. A Woman of Impact possesses a large personal and/or professional network and is eager to engage their networks in supporting the mission and work of the AHA. Women of Impact are an integral part of the Houston Go Red for Women movement and will be celebrated for their overall impact throughout the 8-week campaign. All nominees will partner with AHA staff to set a fundraising goal,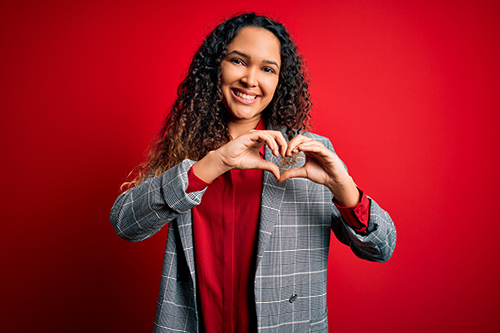 COVID-19
The American Heart Association is working with researchers, medical experts, community leaders, businesses, families and more to reduce the impact of the coronavirus. If you need current, science-based information about the COVID-19 pandemic, we're here available to help via live chat or call our Customer Service at 1-800-242-8721.
Tobacco and Vaping
We have launched a bold, triple-threat strategy to combat the e-cigarette use epidemic with research, advocacy, and youth activation. In the Greater Houston area, the AHA is tackling this epidemic head-on by working with schools to hold community dialogues and equip students to take a stand.

Ready to quit vaping? Text HEART to 88709 to get free advice, tip, and inspiration for quitting.
Contact Us
10060 Buffalo Speedway
Houston, TX 77054
Phone: (832) 918-4030