American Heart Association
Greater Nashville
A relentless force for a world of longer, healthier lives in our community.
Imagine a Middle Tennessee where healthy choices are equitable and accessible, where your zip code does not determine your health. From our surrounding rural areas to our urban cores, we are fighting for longer lives by making the places where we live, learn, work, play, pray and heal as healthy as can be.
Heart disease is the #1 cause of death in Middle Tennessee with over 2,815 deaths each year.
Give with TWICE the heart
For a limited time, your gift will be MATCHED DOLLAR-FOR-DOLLAR, up to $50,000.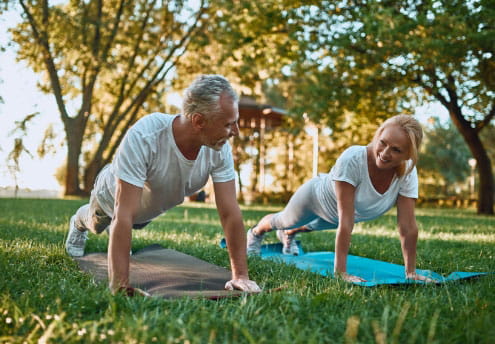 Local Events
Commit to a healthy future, and together let's build the health of Nashville.
A Culture of Health & Wellness
Everyone deserves the best possible life, and it starts right here in our community.
Mary Katherine Newman Heart Survivor
Mary Katherine Newman survived an emergency double bypass surgery in November 2013. A wake-up call to say the least, Mary Katherine had to quickly learn how to make significant changes in her life. Through researching how to live a healthier lifestyle, she learned about the local Heart Walk and decided to participate the following year. The infamous "Team MK" was formed, and Mary Katherine and her friends and family have been walking every year since doing what they can to help build longer, healthier lives. She's become passionate about sharing her survival story, encouraging others to join her at the Rutherford Heart Walk, and living healthy. Mary Katherine proudly says that LIFE is why she walks!
Need a blood pressure cuff? We got you.
Your blood pressure matters. If it's too high, it can be a risk factor for heart disease or stroke. And half of Americans are in this category. Everyone should know their numbers and be able to manage them. So we've donated blood pressure cuffs to local healthcare providers through our Target: BP program. Know your numbers! It could save your life.
Keeping our kids hydrated and healthy
Our high school students rank as the heaviest in the nation. And our elementary school students don't rank much better. Yikes! Staying hydrated can help. When your kids stay hydrated, their cognitive performance improves. And their risk of obesity goes down. Let's keep our little ones hydrated, healthy, and happy!
Ensuring equitable health for all
The HBCU Scholar Program(link opens in new window) is a southeast initiative, launched in Nashville, designed to support the development of minority scientists and healthcare professionals. The program pairs a student with an American Heart Association researcher to understand the impacts of heart disease, learn about the health of vulnerable populations, and sample areas of scientific inquiry. We believe the future of health depends on the diversity of medical students, career opportunities, research findings, prevention, and treatments.